Alastair Cook, Zak Crawley, Jason Holder and Sophie Ecclestone win Cricket Writers' Club awards
Former England captain Cook was the leading run-scorer in the Bob Willis Trophy and signed off his summer in the competition's final with an innings of 172 that set Essex on their way to clinching the title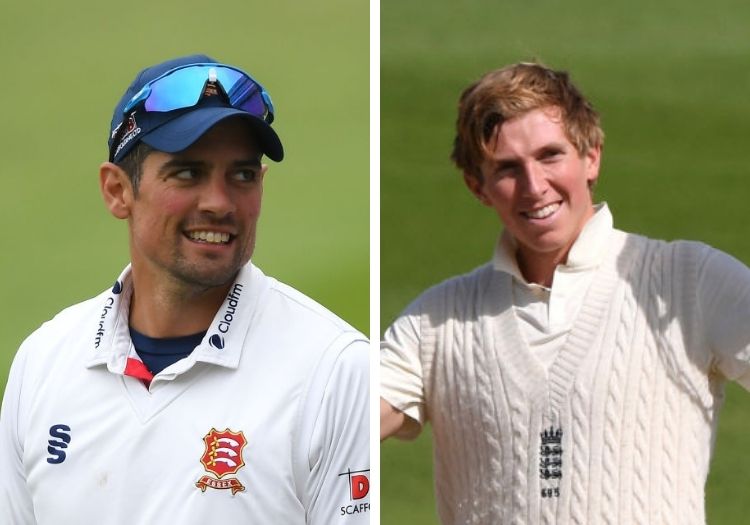 Sir Alastair Cook has been named as the Cricket Writers Club Championship Player of the Year, with Zak Crawley handed the NV Play Young Cricketer of the Year award.
Former England captain Cook was the leading run-scorer in the Bob Willis Trophy and signed off his summer in the competition's final with an innings of 172 that set Essex on their way to the draw they required to claim the title ahead of Somerset.
He averaged 56.3, churning out 563 runs in six matches, with a further century coming against Hampshire during the group stage. He follows Essex teammate Simon Harmer in collecting the prize.
"I was very sceptical to start with," Cook said of the Bob Willis Trophy. "I thought a five-match tournament, six with the final, I didn't think it would work. I was totally and utterly wrong.
"It was a brilliant tournament. Every game mattered and because there were no overseas players, because counties had a 'free shot' with no relegation, promotion wasn't spoken about, everyone could win it, clubs backed their own youngsters.
"Certainly at Essex, someone like Paul Walter came in and took their chances. In Tom Lammonby, Somerset have unearthed yet another very good left-hander. The icing on a cake was to play in a Lord's final."
Crawley, meanwhile, enjoyed his first summer as an England international, with his 267 against Pakistan at the Ageas Bowl the second-highest maiden Test century by an Englishman and the tenth-highest Test score ever by an England batsman.
Over the course of the Test summer, he averaged 69.5, while he also added centuries for Kent in the Bob Willis Trophy and T20 Blast.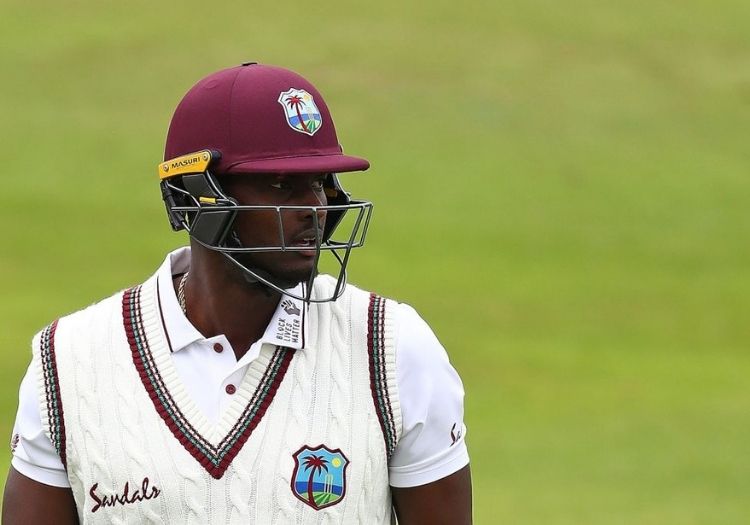 Jason Holder collected the Peter Smith award on behalf of West Indies
Elsewhere, on behalf of his West Indies side, Jason Holder collected the Peter Smith Award, which recognises outstanding contribution to the presentation of cricket to the public.
West Indies were the first team to resume touring following the global shutdown caused by the coronavirus pandemic. His squad flew to England, spending a three-match Test series in a bio-secure bubble, while also making a strong, significant stand in support of the Black Lives Matter movement.
"I was following a bit of what Mikey Holding was saying," Holder explained. "It's difficult to get people to see the importance of it and that's where the education has to continue to filter through. There are inequalities out there, some are very much in our faces and some are done discreetly but they are out there.
"I personally was a bit disappointed to see how the Pakistan and Australia tours that went on after ours, that they were not showing their solidarity afterwards. It's a hard challenge and a long hard road. It's not an overnight fix but the most important thing is we need to come together and see each other as equal human beings."
He added that during his ongoing Indian Premier League stint, he was yet to have a conversation around racial issues.
"To be honest, I haven't had one conversation up here around it," he said. "Sometimes it seems it has gone unnoticed, which is a sad thing. I guess it's for us to re-highlight the importance of it.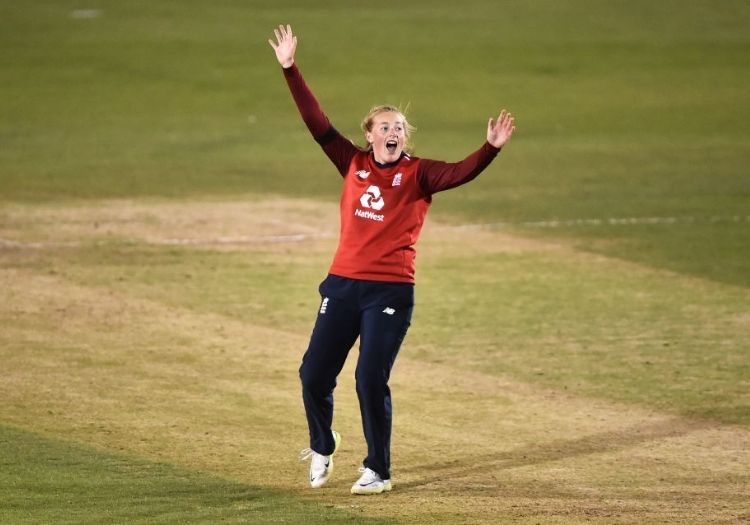 Sophie Ecclestone won the women's award
"Covid has obviously attracted a lot of attention around it. Cricket West Indies has done an excellent job in continuing awareness of it. The women had a series in England where they wore the Black Lives Matter logo and continued to push the movement as well.
"Credit must be given to Cricket West Indies and hopefully more nations and territories can continue to push awareness of it."
Sophie Ecclestone was presented with the women's award at the end of a year that has seen the 21-year-old climb to the top of the WT20I bowling rankings.
Looking ahead to England's next battle with Australia – a year on from a heavy Ashes defeat, she insisted: "We're definitely not that far away. Last year against them, we were terrible in some ways, but now we are not far off."
Dan Bowser won the Lord's Taverners Disability Cricketer of the Year award on the back of his role in England's 8-0 whitewash over Australia last October. He scored 499 runs at an average of 99.8.
For unrivalled coverage of the county season, subscribe to The Cricketer and receive 3 issues for £5
Please ensure all fields are completed before submitting your comment!