Fit again, Liam Dawson is just pleased to be back playing cricket
SAM MORSHEAD: When the Bob Willis Trophy finally started in 2020, Dawson promptly ruptured his Achilles in Hampshire's first game. After a long and difficult winter, the England allrounder is just looking forward to being on the field again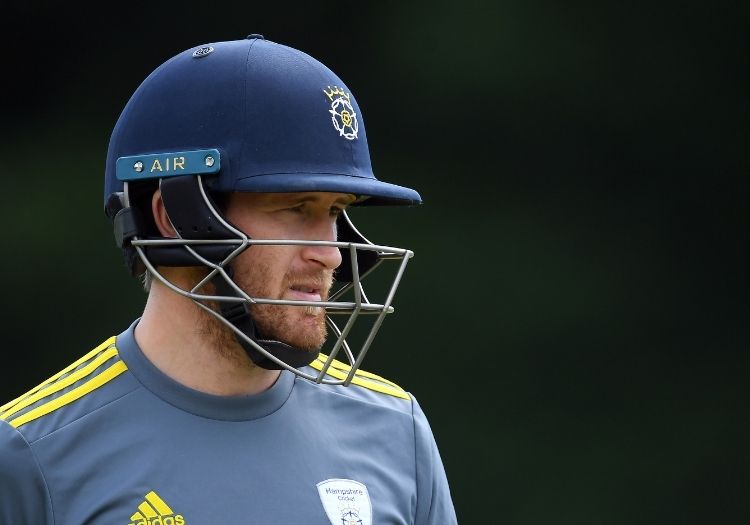 Talk of an England return can wait, Liam Dawson is just delighted to be back playing cricket.
It has been eight months since Hampshire's allrounder ruptured his Achilles in the most innocuous fashion, pushing off for a quick single only to have his feet buckle beneath him.
Surgery and the loneliness of rehab during a pandemic followed, leaving plenty of chance for contemplation - sometimes too much. By his own admission, in the depths of locked-down winter Dawson experienced a handful of "dark days".
But after just one competitive appearance for his county since September 2019, the promise of spring and the opportunity to get back to the middle provide the perfect tonic. 
"I'm excited," he tells The Cricketer. "It's been a long time.
"It's been slow, as is the case with most major injuries. In the first month or so you can't really do much, and with injuries like mine it can be three months for it just to heal.
"I've had some dark days over the winter, times when I've wondered whether it's going to heal and if I would be able to get back to normal, but now I'm just really excited about the chance to play cricket again."
Dawson was batting against Middlesex at the beautiful outground of Radlett on the second day of Hampshire's Bob Willis Trophy campaign when it happened. 
He, and the rest of the county cohort, had already been forced to wait four months to get a game but Dawson was quickly into his rhythm at the crease and had made 43 when he rose onto his toes to turn a Tom Helm bouncer into the legside.
An easy single.
"I just heard a huge pop," he recounts.
"I thought that I had stood on my stumps, or someone had kicked me in the back of the calf. The noise was so loud.
"I knew straight away that I had done something pretty bad to my calf or my Achilles."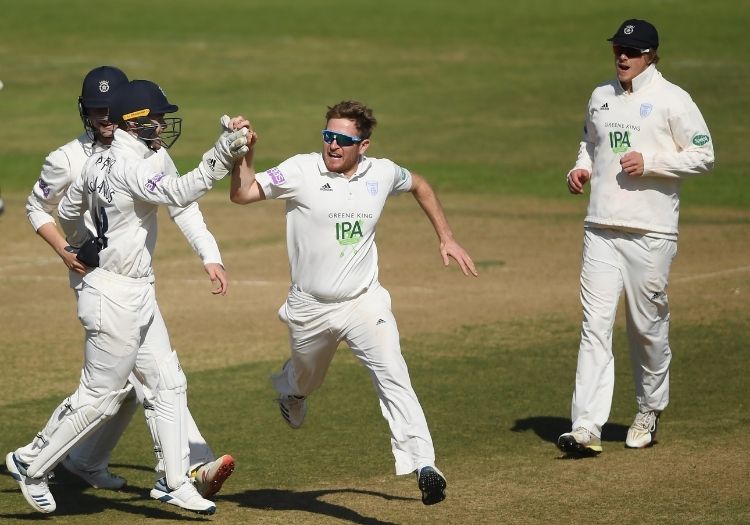 Dawson is back to fitness after rupturing his Achilles last year
Dawson was correct. His right Achilles had ruptured, a clean tear of the tendon connecting calf and heel. For a short time, the pain was agonising.
"It was strange because after the first 20 minutes or so, when I was in excruciating pain, I didn't really feel it until after my operation. 
"The surgeon said that may have been because there was a full rupture - so there were no nerves left attached - and that I'd have been in a lot worse pain if it had only been a partial rupture. So I guess that's something I can be thankful about."
The passing of time allows for gallows humour, but in the moment the reality of the situation was a little more bleak.
Less than a week after sustaining the injury, Dawson went under the knife at the Fortius Clinic, a London-based foot and ankle specialist.
He portrayed a bullish character on his social media accounts as he came to terms with what was ahead, writing on Instagram: "Been so lucky with injuries In my career so far. This is a bad one but I'm still young and have plenty of things I want to achieve in the game. I will be back!!"

However, behind the keypad was a sportsman coming to terms with a daunting route back to full fitness.
"When it first happened, of course I was devastated," he says. "I had been in the bubble with England in Southampton for most of the summer and had hardly played any cricket that year, and I was desperate to get out and play. Then to have to think about the rehab process, and seven or more months in front of me wasn't easy.
"There were dark days. You're taken away from the rest of the group when you're recovering from a major injury, and you miss out on a lot. It's just you and the physios in the gym, for several hours in a day. 
"I'm not a gym person, I like to be working on my skills and playing the game.
"Around Christmas, I was pretty down. I was struggling. Until you experience it, you don't really realise how hard it is."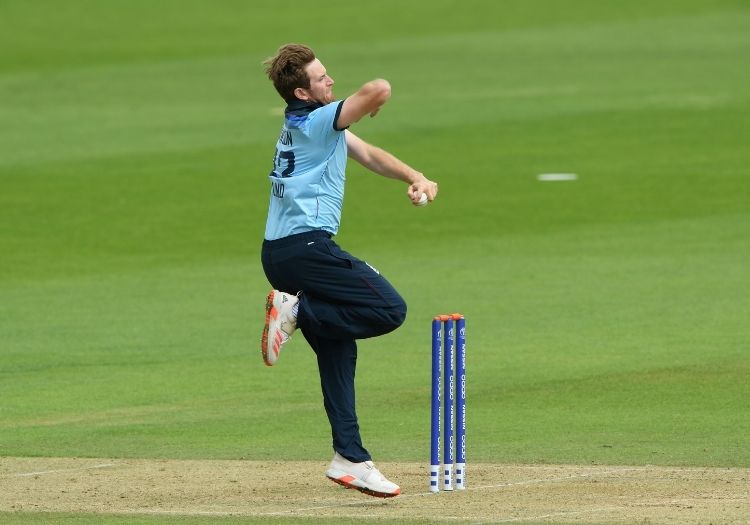 Dawson hasn't represented England since 2018
Dawson sought counsel from Alex Wakely, the former Northamptonshire captain who had suffered a very similar injury while on a pre-season tour of Barbados in 2014. Adi Birrell, the Hampshire head coach, offered advice from his experience of supporting JP Duminy on his recovery from a ruptured Achilles in 2012. 
But neither could provide first-hand advice for the impact the injury had at home.
Dawson's daughter Rosie was just six weeks old when Dawson's Achilles ruptured.
"For the first two weeks after my operation I was no use whatsoever, because I had to be sat down with my leg raised up to prevent clotting. 
"My wife was running around dealing with everything: with our little lad who's three years old, and our little girl who was only one or two months at the time. 
"Her mum and sister, and my mum, did what they could to help her out but it wasn't easy."
Fast forward to today, though, and Dawson is nearing the end of a journey no cricketer ever wants to embark on.
He has been back in the nets for the past month and expects to be fit enough to be considered for selection for the first County Championship match of the season - the acid test being the two-day friendly against Sussex this week. 
"I'm really pleased with my rehab, I feel like I'm in the best shape I've ever been in - I've lost some weight and feel good about where I'm at."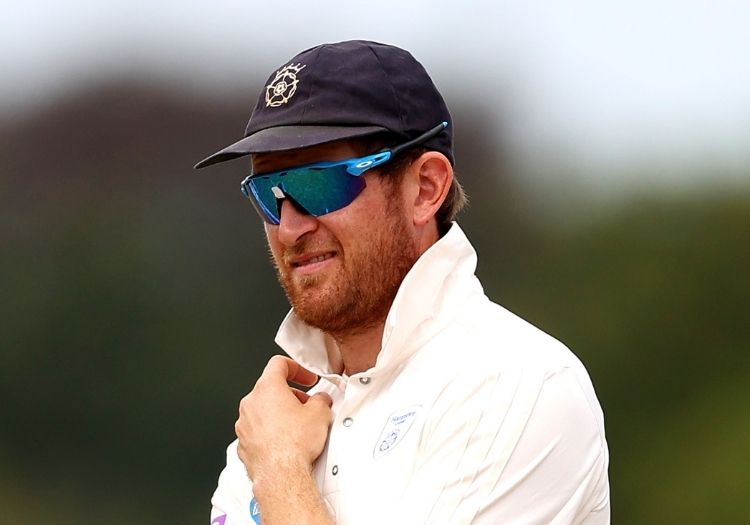 He averages 33.46 with the bat and 35.21 with the ball in first-class cricket
He is grateful to Hampshire's medical staff - particularly lead physiotherapist James Clegg and strength and conditioning coach Jamie Cook - for their part in his recovery.
"The club have been brilliant, and I've had all the support I've needed," he says. "I've been able to have access to the ground whenever I've needed.
"I've been very, very lucky with people I've had near me."
Dawson's physical wounds are very close to healing, then, but is there a risk of mental scarring?
How will he feel going onto the back foot, tucking the ball into the legside, and pushing off for a quick single, The Cricketer asks?
"I feel like I am in a pretty good place with that. I am happy with the work I've done, and it's been great to be back in the nets and feel bat on ball.
"I've done work against the short ball, and practising the shot. Until it actually happens in a match, though, I won't know for sure how it'll go."
So now is the time for Dawson to start again.
He averaged 55 with the bat from his eight appearances in the County Championship in 2019, as well as contributing Hampshire's best economy rate in red-ball cricket that year (2.55 from 210 overs), and was a non-playing member of England's World Cup-winning squad. He continued to attract interest from franchises in a variety of T20 leagues around the world, and spent the early months of 2020 in Pakistan with Peshawar Zalmi.
Dawson hasn't played for his country since October 2018 but with a T20 World Cup in India coming in October, and England's options beyond Adil Rashid and Moeen Ali still relatively sparse, the third spinner's berth might not be out of the question.
"That's a long way away at the moment but it's still got to be in my thoughts," he says. There has been no contact between England's coaches, captain or selectors and Dawson during his rehab - but that was not unexpected: "They're busy as it is.
"I'm 31 years of age, I think I am a good white-ball cricketer, I think my skills are at a good level, and of course I want to play for England," Dawson continues. 
"First of all, there are 10 Championship matches with Hampshire before the white-ball stuff in June. I just want to be fit and able to play in all of those, do well for Hampshire and get back to playing cricket. It's been a long time and I've missed it."
Subscribe today and receive The Cricketer's centenary issue – six issues for £19.21. Click here
Please ensure all fields are completed before submitting your comment!