Jordan Thompson: I've got the ability to score big runs
JAMES COYNE: Thompson said on his return to Yorkshire for pre-season that he was "sick of the sight of the white ball", and has relished tinkering with his red-ball game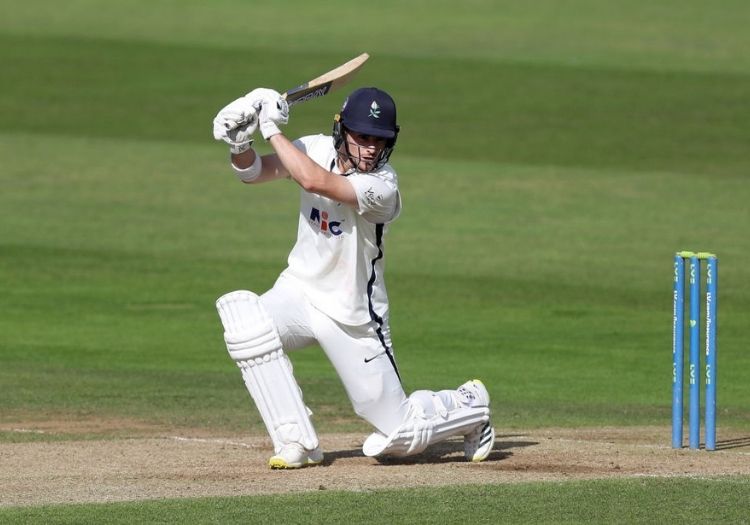 Jordan Thompson is targeting the kind of all-round, all-format responsibilities that perhaps only a young player on the rise can shoulder.
In scoring 51 from 70 balls against Northamptonshire in the LV=Insurance County Championship he looked about two places too low in the order, but perhaps Yorkshire are wary of overloading the 25-year-old when he is opening the bowling as well.
This comes after a period when Thompson was snapped up by Hobart Hurricanes in the Big Bash and Karachi Kings in the Pakistan Super League, as well as being drafted for £75,000 by London Spirit in The Hundred this summer.
He said on his return to Yorkshire for pre-season that he was "sick of the sight of the white ball", and has relished tinkering with his red-ball game. A forceful left-handed batsman, he believes he can score the weight of runs which will allow him to bat at No.6 in first-class cricket.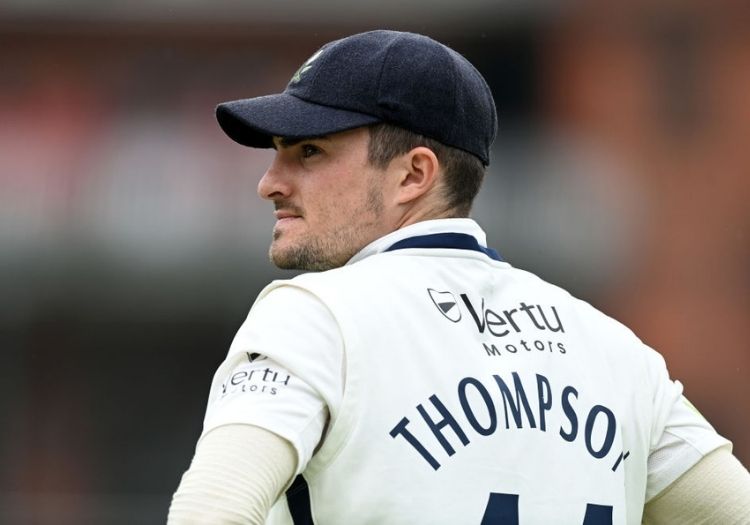 Jordan Thompson made 51 for Yorkshire against Northamptonshire [Getty Images]
"I've worked on a couple of things in my red-ball batting aimed at scoring more runs this season," he said. "It started pretty well against Gloucestershire and Northants, and the changes seem to have worked, allowing me to access all parts of the ground.
"As my batting improves I hope to see myself going up the order in years to come. I definitely feel I've got the ability to score big runs, and that's something I'm working on. I've spoken to various people at the club and in the long-term for myself I should be playing as a No.6 or No.7 allrounder, but I've got absolutely no problem where I am at the moment. There are guys deserving of their place above me. The current order suits our game at the moment."
Perhaps inevitably, given white-ball demands, Yorkshire are producing plenty of allrounders – as evidenced by Matt Revis, who made his Championship debut as an opening batsman against Kent in 2019, but came in No.9 on his recall to the side against Northants, and chipped in with 31 as he and Thompson rescued a perilous situation in the first innings.
"We've got allrounders coming out of our ears. Lads throughout the club are able to be a top-four seamer and hold a bat as well"
"We've got allrounders coming out of our ears," says Thompson. "Lads throughout the club are able to be a top-four seamer and hold a bat as well.
"It was a bit of a headache about where to bat Rev, who's a big bustly seamer who hits the deck hard and bowls with a bit of extra pace. We know we have options all the way down."
Thompson has opened the bowling for Yorkshire this year, and had extra responsibility with Matt Fisher going down with a back injury. He admits his new-ball bowling is a work in progress, but did switch ends to take two wickets in two balls shortly before the close on the first day, taking advantage of inconsistent bounce from the Lynn Wilson End.
"Coming here I was disappointed I hadn't taken more wickets last week.
"I didn't start too well either, with a bit of inconsistent swing. I've probably spent under half my career bowling with the new ball so it is still a learning curve.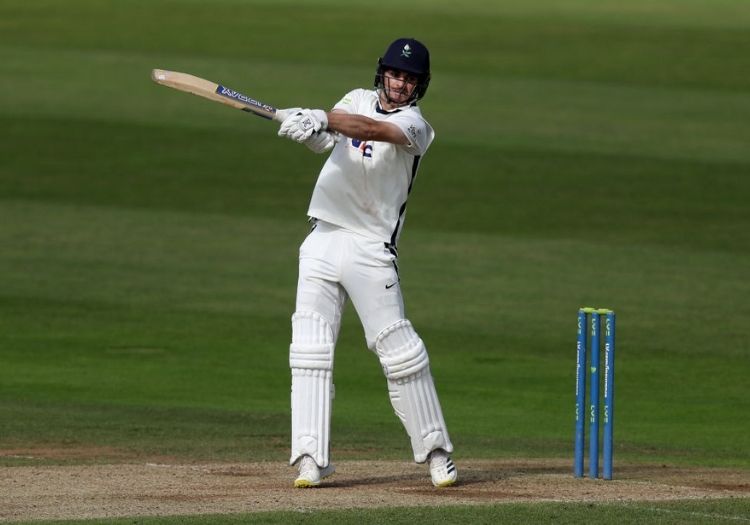 Thompson is focusing on his red-ball skills [Getty Images]
"But I came back on shortly afterwards and had an impact with two wickets in two balls. It wasn't a planned switch of ends – it was just me finishing off after Haris Rauf's spell.
"I'll do what I'm told – if Patto [captain Steve Patterson] tells me to open the bowling I'll do it, whether that's opening the bowling or first change."
As for Yorkshire's prospects in this match, Thompson suggested the surface would encourage their bowlers, especially the fast and skiddy Pakistani overseas quick Haris Rauf.
"It's a strange wicket. It looked like a good, hard surface to start, but the pace is a bit variable and the bounce a bit uneven as well. I'm not saying it's a bad wicket, it's nice when you get in, but there's enough there for the bowlers.
"If they get a couple of batters in it'll be hard to get them out.
"We saw Haris was very dangerous with the ball last week, and he could be our wildcard when we need him, especially against the tail bowling late 80s, early 90s-mph. That's very tough to face."
---
Related Topics
Please ensure all fields are completed before submitting your comment!