County members' survey emphasises desire to retain levels of first-class cricket
GEORGE DOBELL: The survey, circulated by the Lancashire Action Group (LAG), resulted in 97 per cent of respondents saying they would not accept any cut to the number of Championship matches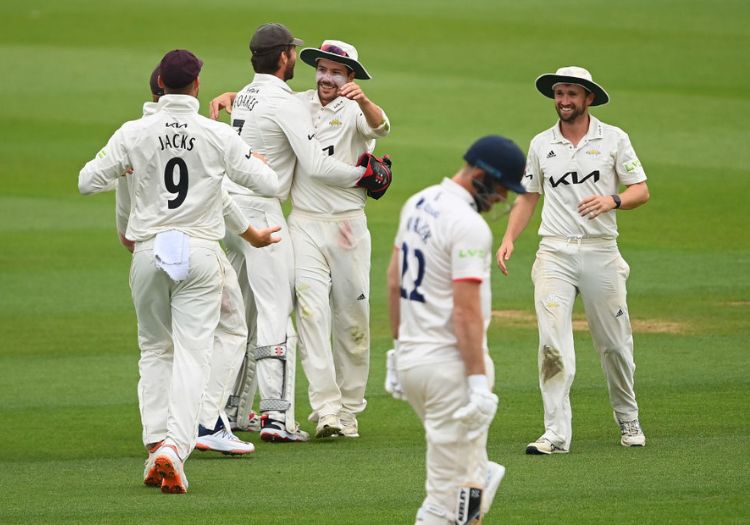 A survey conducted by a supporters' association has shown overwhelming opposition to any cut of the County Championship schedule.
The survey, circulated by the Lancashire Action Group (LAG), resulted in 97 per cent of respondents saying they would not accept any cut to the number of Championship matches.
It will be noted, however, that the number of respondents is just over 4,000. By contrast, almost 500,000 people have obtained tickets for this year's Hundred.
Circulation of the survey followed speculation that the ECB are considering further cuts to the domestic first-class schedule. While no proposals have yet been shared with the counties, it is widely anticipated that the ECB will recommend a cut to 12 or even 10 Championship matches per season (the counties currently play 14 each) and a cut to 10 or 12 group-stage T20 Blast matches (the counties currently play 14).
The ECB are expected to share their thoughts at a meeting of the county chief executives on Wednesday (August 3). Most counties seem ready to accept two fewer Championship matches – meaning there would be 12 a season – but are adamant that the T20 Blast programme should not be cut at all.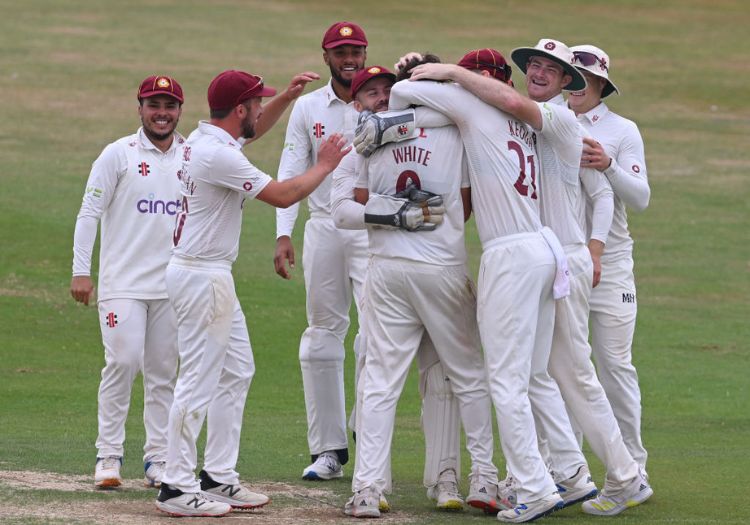 County cricket's future structure is up for discussion at present [Getty Images]
There are various other suggestions likely to be aired in the coming days. Among them is the idea that several National Counties could be added to the County Championship programme. With the ECB understood to be keen to see a top division of 12 teams, as many as four National Counties (previously known as Minor Counties) could be promoted to Division Two.
A move to conferences or even three divisions will also be discussed, as will a move to playing Championship (rather than 50-over cricket) during the Hundred window. Either way, a reduction in the number of Championship fixtures seems almost inevitable.
It is understood the Cricket Supporters' Association (CSA), which is not directly connected to the LAG, will be consulted by the ECB ahead of any final decision. The CSA is about to survey its members over their preferences.
"The fact is that 15 of the 18 first-class counties are owned by their members," Alan Higham, of LAG, told The Cricketer. "So if there are going to be major structural changes to the domestic schedule, they really should be discussed."
Meanwhile, the final interviews for the position of ECB chair are currently taking place, with an appointment anticipated within days. The three remaining candidates are Martin Darlow, the interim chair, who is seen as the continuity candidate; Richard Thompson, the current chair of Surrey, who is the overwhelming choice of the first-class counties but may be compromised by his past opposition towards The Hundred; and Alan Dickinson, a current ECB board member who could yet stage a surprise late surge as the compromise candidate.
---
Related Topics
Please ensure all fields are completed before submitting your comment!