How county pre-season plans have been affected by COVID-19
The global outbreak of coronavirus has had a major impact on the pre-season schedules of each county. The Cricketer runs down where each club was due to go and whether they are still there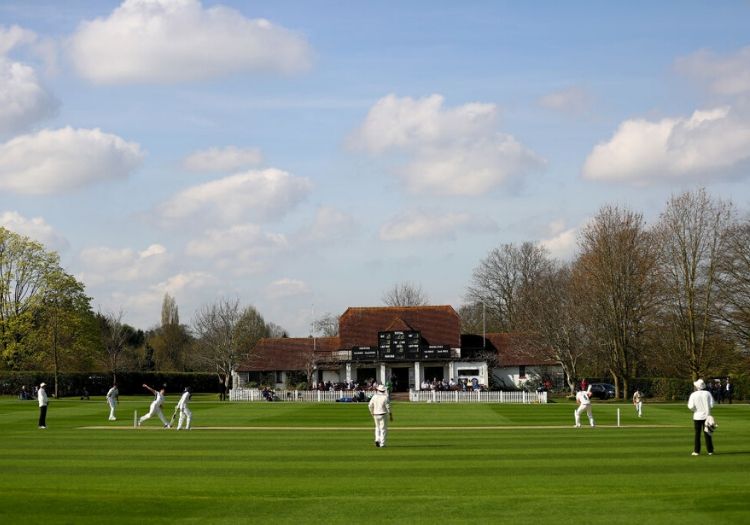 The COVID-19 outbreak has had a significant impact across the world of sport, with county cricket no exception. The ECB has now confirmed that no county fixtures will be played before May 28 (the scheduled start of the T20 Blast), though a number of potential alternative schedules are in the works should the season be able to commence in the months of June, July or August.
"During this period of deep uncertainty it is the ECB's first priority to protect the wellbeing of everyone within the cricket family, from players, to fans and colleagues across the game," said chief executive Tom Harrison.
"The decision to delay the start of the season has been essential, given the circumstances the nation faces. I am reassured by the collaborative effort from across the game that together, we will make the very best of whatever length of season we are able to safely schedule in the coming months.
"With the information available to us at the moment a delay to the start of the professional cricket season until May 28 was unavoidable. This also allows us time to keep pace with a fast-moving situation and continue to plan for how a revised season might look. Critically, we can also remain as flexible and adaptable as possible, within the obvious restrictions we face.
"Securing the future of the game will be a primary focus as we plot a revised schedule with an emphasis on the most financially important forms of the game for the counties across international and domestic cricket."
Read more: Cricket season delayed until at least May 28 as ECB consider options for 2020 campaign
Derbyshire
Derbyshire flew out to Zimbabwe's capital Harare on March 9 and were due to remain there for almost three weeks, returning home on March 29.
However, the club opted to come back ahead of schedule on March 16. No player has shown any symptoms relating to COVID-19.
The move meant the cancellation of five scheduled fixtures against local opposition, but an unbeaten 79 from Leus du Plooy did ensure the county took down a Zimbabwe Select XI by 48 runs in a T20 clash shortly before details of their departure were announced.
Durham
Durham left for Zimbabwe on March 12 and were due to stay there for 17 days, returning home on March 29.
But, despite the country having zero confirmed cases of coronavirus, the county's developing concerns about global travel restrictions saw them announce after four days in the country that they would "return the squad to the UK at the earliest available opportunity".
Marcus North's squad had been set to compete in two three-day fixtures against a Chairman's XI at Harare Sports Club, in addition to fixtures against local opposition.
Essex
Essex had travelled as planned to Abu Dhabi, however the county changed tack on March 13, announcing that they would return home at the weekend.
Chief executive Derek Bowden said: "We have been monitoring the COVID-19 situation for a while, and although the area we're based in is currently one of the least affected regions, the health and wellbeing of our players and staff is our highest priority, as is the season ahead.
"Therefore, the decision has been made for everybody to return early and to continue with pre-season preparations at Chelmsford."
The county had initially confirmed that it was underway as planned. Last season's county champions flew out on March 9 – earlier than many other counties – to prepare for the Champion County match against the MCC, which was due to take place in Sri Lanka.
The annual curtain-raiser, which was due to be played between March 24 and 27, has now been called off in light of the global outbreak of COVID-19, with England's concurrent Test series in the country also postponed.
Glamorgan
Glamorgan were due in Spain at the La Manga resort, but that trip has now been cancelled.
They been due to fly out on March 19 for a training camp, before returning home a week later on March 26. They were due to face Gloucestershire in two T20 matches, as well as in a two-day game during their time away.
Instead, the players will continue their pre-season preparations at the county's indoor facilities at Sophia Gardens.
The county's AGM on March 26, however, has also been postponed indefinitely in response to government advice surrounding mass gatherings.
Gloucestershire
Gloucestershire announced their decision to cancel their La Manga visit shortly before Glamorgan released their own statement. The pair were due to face off in three practice matches in Murcia.
The squad was expected to fly out on March 18, before coming home nine days later ahead of their return to the County Championship's top flight.
Club chief executive Will Brown said: "The welfare of our employees and players is paramount to all at Gloucestershire Cricket. As such we think it is not advisable for our tour to go ahead to La Manga at this time."
Hampshire
Hampshire's bowlers flew out to La Manga on March 11, with the rest of the squad initially due to join them later in the week. However, on Friday afternoon the club made the decision to return to the Ageas Bowl with immediate effect.
To aid pre-season preparations, however, the club has arranged a two-day friendly against Lancashire at the Ageas Bowl beginning on April 3. Other warmup games are already in place against Sussex and Kent.
James Vince, Liam Dawson and T20 specialist Rilee Rossouw were among 14 overseas signings to cut short their stints in the Pakistan Super League on Friday due to concerns surrounding travel restrictions. Shaheen Afridi, the Pakistan international, remains set to join the county for their T20 Blast campaign.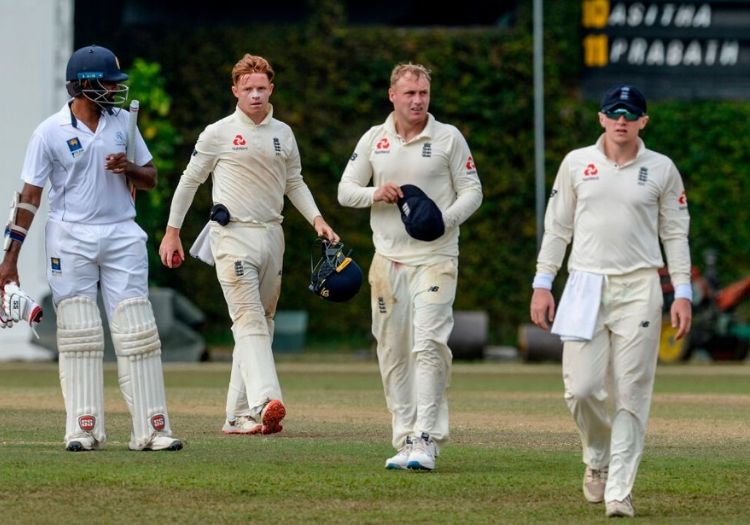 England have pulled out of their tour of Sri Lanka
Kent
Kent had flown out to Potchefstroom on Tuesday, but announced on Friday afternoon that they would return from South Africa over the weekend and cut the tour short.
The club had previously told The Cricketer in a statement on Thursday: "Kent Cricket continues to monitor the situation regarding the outbreak of COVID-19 in the United Kingdom. We remain vigilant and will continue to keep in-line with the government and NHS England's latest advice.
"Current guidance states that at present, there is no rationale to close or cancel sporting events, although this may change as the situation evolves.
"We continue to remain in close contact with our governing body, the ECB, and we continue to receive regular guidance from Department for Digital, Culture, Media and Sport.
"With the squad currently away on pre-season tour, similar measures are in place to monitor the status of COVID-19 in South Africa.
"Kent Cricket regularly review guidance from the ECB, South Africa authorities, UK Government agencies and the World Health Organisation and players and coaches continue to receive guidance on maintaining good levels of hygiene as advised by the World Health Organisation and the NHS, to avoid possible infection and spreading.
"The health and safety of our staff, players, coaches, members and visitors remains our top priority."
Lancashire
Lancashire spent a week in Mumbai in mid-February, but the Old Trafford club made an early decision to cancel subsequent trips to Dubai and Potchefstroom between March 17 and April 1.
"I understand why we're not going because if you end up with 25 in quarantine abroad and then have to do the same when you get back, you won't be ready for the season," said county coach Glen Chapple.
"You could have two lads with a sniffle and all of a sudden you're shut down for four weeks. That's why we decided a pre-season tour was best avoided."
Liam Livingstone was one of five Peshawar Zalmi overseas players to announce an early departure from the Pakistan Super League on Friday.
Leicestershire
Leicestershire were set to travel to the resort of Desert Springs in Spain on March 17 for a five-day stay, including a fixture with a Cambridge University XI.
However, the Grace Road side confirmed on March 16 that the trip would no longer be going ahead after lockdown measures were extended across the country by the Spanish government.
"The welfare of the players, coaches, staff and their families is absolutely paramount in this situation," said club coach Paul Nixon.
"Based upon this, we do not think it would be wise for the squad to travel to Spain for their tour.
"We would like to thank the resort, our travel partners, the ECB, the PCA and all of the coaching and playing squads for all of their support and understanding. We have already spoken about the possibility of returning next year."
Middlesex
Middlesex have been in Oman, having flown out on March 7 for a stay set to end on March 19.
However, as reported by The Cricketer the previous week, the county announced on March 16 that it was to return home from the Middle East three days earlier than planned.
The Lord's outfit has also established a dedicated group in order to mange all coronavirus-related matters, though no players have yet been reported to have any symptoms of infection.
Northamptonshire
The county's inaugural tour of Singapore was cut short on March 16; the squad will now fly back to the UK on rearranged flights, a few days before the tour was initially due to come to an end on March 20. They flew out to the Asian city state on March 9.
Northamptonshire chief executive Ray Payne explained: "It's important to understand that this isn't a case of us wanting to get the first available flight out of Singapore.
"It's about the worsening situation at home and people being concerned about their families and wanting to be with them.
"It's a very safe environment here but it's understandable, there's a lot of players with young families in our squad and right now that's what's most important."
They were due to face Notts in a three-day warm-up match from March 31 at Trent Bridge, but Peter Moores' side have removed the match from their schedule as a result of Northants' trip.
Nottinghamshire
Nottinghamshire were the only county that always planned to remain in England.
They had been due to face Northants in a three-day warm-up match from March 31 at Trent Bridge, but Peter Moores' side have removed the match from their schedule.
Instead, they will take on Lancashire, who cancelled their trips to United Arab Emirates and South Africa due to the coronavirus outbreak, from March 30.
Alex Hales returned to the UK on Saturday morning after cutting short his stint with the PSL's Karachi Kings, however he has since confirmed he is undergoing self-isolation procedures after developing a fever and dry cough the following day.
Tymal Mills is leaving the Pakistan Super League
Somerset
Somerset cancelled their trip to Abu Dhabi on Thursday evening.
Director of cricket Andy Hurry explained: "We have been monitoring the situation on a daily basis over the last couple of weeks, ensuring that we didn't lose sight of the value and benefit that preparing for the season on grass overseas would give us.
"We have endeavoured to give ourselves as much time as possible to make this best-informed decision, allowing us to consider our position as more information has become available on a daily basis.
"We have been considering contingency plans during this decision-making phase and we are now finalising these in order to give ourselves the optimum possible opportunity to be best prepared for the forthcoming season."
Tom Banton and Lewis Gregory were among five Peshawar Zalmi players to leave the Pakistan Super League on Friday, citing travel concerns.
Surrey
Surrey called off their trip to Dubai on the advice of local authorities amid ongoing global uncertainty about the coronavirus.
The 2018 County Championship winners had been planning an 11-day stay in the United Arab Emirates ahead of the new season; they were due to fly out on March 17.
However, the club will instead remain in training at The Oval, where a marquee has been erected across eight pitches of the central square for all-weather outdoor training.
"The directive from Dubai Sports Council [advised] all venues to cancel or reschedule all international activities until the end of the month," Alec Stewart said.
Jason Roy has returned early from the Pakistan Super League, where T20 Blast signing Shadab Khan has captained his local Islamabad United franchise.
But the county announced on Monday that six players – not all displaying COVID-19 symptoms – had begun self-isolating as a precautionary measure.
The Guardian has since reported that Tom Curran and Jade Dernbach have also been given this instruction after contact with possible carriers of the virus.
Sussex
Sussex flew out to Cape Town on March 9, but the club confirmed late on the evening of March 15 that the squad would return as soon as was possible.
The club have postponed their AGM, which was due to take place at Hove on March 31, and closed the Hove indoor facilities to the public until April 4.
Tymal Mills was among the first crop of overseas players to confirm an early return home from the Pakistan Super League on Friday, telling The Cricketer: "As soon as I saw that the England team were flying home from their Test tour in Sri Lanka, it kind of made my mind up personally.
"Couple that with the fact that our final game wasn't being played until Sunday evening – we probably weren't going to qualify.
"It was an easier decision for me than it was for some other people; my wife is pregnant as well, so I felt it was the right thing to do to come home before things potentially things got worse. That was the main thing for a lot of guys – you don't know, day by day, how bad things are going to get. It was the unknown that was the biggest fear factor as such."
Mills' county colleagues Chris Jordan, David Wiese, Ravi Bopara and Phil Salt have all now also seen their PSL involvement cut short after the tournament was suspended indefinitely on March 17.
Warwickshire
Warwickshire too have returned from their pre-season tour early.
The first team bowlers flew out to La Manga on March 5, before being joined by the remainder of the squad five days later.
However, the group – along with management – travelled back to Birmingham on March 14. They had been due to remain in Spain until March 21, with games initially planned against Hampshire.
Worcestershire
Worcestershire cancelled their pre-season training camp in Abu Dhabi early on.
The county had been due to spend 11 days in the Emirate between March 18 and March 29 but will no longer travel. The Crowne Plaza Hotel, where they had been due to stay, had been infected.
The New Road side have also postponed both their AGM (March 31) and chairman's lunch (April 3) in response to the pandemic.
Yorkshire
Yorkshire's bowlers had been in Mumbai since March 6, with their colleagues arriving five days later.
They were due to remain there until March 24, but the county announced on Friday that the squad will return "at the earliest opportunity".
New signing Dawid Malan was one of four Islamabad United players to cut short their PSL stints on Friday.
Please ensure all fields are completed before submitting your comment!