Sitting through the scepticism: What happened when four Test cricket fans joined me to watch The Hundred
SHIVAM PATHAK: As a 19-year-old who has been brought up on all of the game's formats, I found myself more open to the new competition than I thought I would be. I invited family and friends, who weren't so keen, to scrutinise a match with me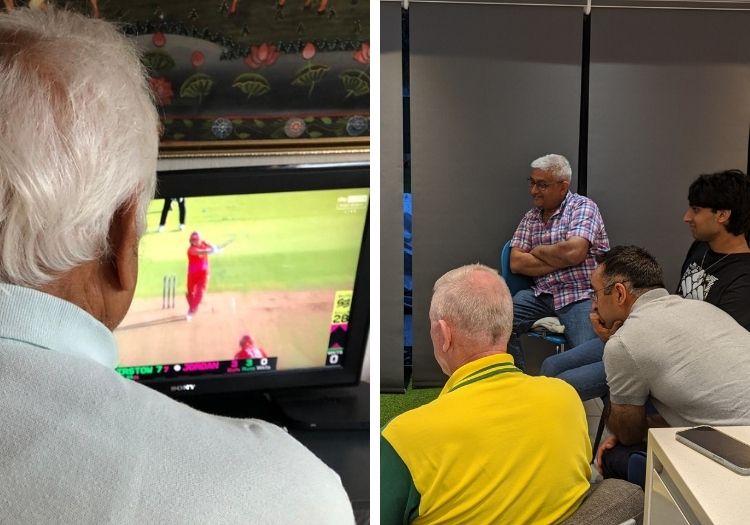 I was just 15 years old when the ECB put out a statement confirming a new, city-based T20 tournament had been voted for by its members. It was set to kick-off in 2020. I can't remember how I felt about it back then - but maybe that was because cricket hadn't quite captured my imagination at the time. 
Four years later, as a university student, I've seen all the idiosyncrasies of this sport, in all its lengths and formats. I've had to explain to my bewildered friends how England had in fact won the 2019 World Cup on boundary countback, after spending seven hours telling them: "all you need to know is that, in the end, the team with the highest number on the left wins".
Having gone to school at a north-east London mixed comprehensive, there was little exposure to the sport outside of a damaged Kwik Cricket set. I had to discover the game for myself.
I've been privileged enough to witness Ben Stokes write history at Headingley with my own eyes. A couple weeks earlier, my grandfather and I were captivated by Steve Smith and Jofra Archer doing battle under the beating sun at Lord's. On the other side of glamour, I've reported on my local cricket side playing club T20 90 miles away with no plug socket in sight, and waited for the rain to finish at Chelmsford to watch Cameron Delport whack a 38-ball century, leaving the game to a cancelled train service with wet clothes.
Now, English cricket has undergone its most major shake-up in a couple decades. I'm not their target audience (then again, who is?). I love this sport already. While I like AJ Tracey as much as anyone else my age, I don't need to hear his music after a nifty flick to third man for four. I know, however, why they are doing it. The ECB could thank me, as I've somehow spent a year defending every gimmick they've looked to deploy. 
I chose to reluctantly take The Hundred's corner - and playing devil's advocate in various cricket WhatsApp groups has landed me in hot water as some sort of "ECB puppet". But I'm interested in one thing only - and that's seeing this sport win further public interest, because it's a great shame that so many have to miss out on those aforementioned stunning moments.
My family and friends have been divided by this cricketing schism. I dared not ask my grandfather what he thought of it at the time, not even my dad. There was no prize for guessing that such questioning would have been met with anger, disdain and bewilderment. Some decided to take my "ride the pain and hope it builds the game's audience" stance, while others swore, literally, against ever having anything to do with it.
Recently, with lockdown eased, I brought together family and friends to gauge just whether or not they would, or indeed consider to, budge. I recruited my dad, two family friends, and, through Zoom, my grandfather, whose first cricket game was between India and 'a Commonwealth XI' at New Delhi in 1953 (yes, it's a real game, I checked too).
We would be feasting our eyes on Welsh Fire v Manchester Originals for some fresh Tuesday evening entertainment. Worrying that it would turn into chaos and angry shouting at the screen, I was pleased enough that their attention, and indeed their tactical views, were retained all the way through.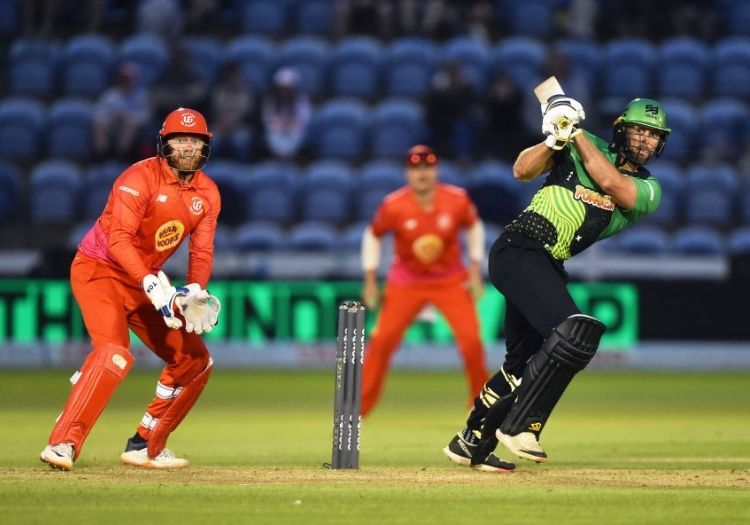 Action from The Hundred
Our close friend, Jas, who has followed India as long as he remembers, arrived 10 minutes late. "You've already missed half the match!", quipped my dad, and upon being asked how much he had missed, he replied "18 balls." 
"Oh, so three overs?" 
I sighed. This was going to be a long evening. 
Indeed, we ran into confusion as we tried to figure out the rules regarding when ends are changed. They are after every 10 balls, regardless of who is bowling, but discussion was initially productive as we theorised how the fielding side could strategically attack the weaker batsman by giving him as many as possible. 
Our friend and Test cricket expert Phillip, who could tell you just about anything from the white-ball scene (particularly about the famous Baggy Greens) commented on the graphics, calling it "frazzling", but he "worked it out eventually".
We all agreed that it made more sense as the tower decreased in size during the chase innings, but the different sizes of the batsmen's names continued to fox us throughout, as it looked like, at least to us, that Jonny Bairstow and Tymal Mills were sharing the strike. 
By the end of the first innings, the discussion had shifted towards Mark Taylor's 334 not out against Pakistan in 1998, which was three years before my time. In fact, Dennis Amiss' 203 in 1976 had taken centre stage after 20 balls. I imagined that by the 65th ball of the chasing innings, they would have reached Kusal Perera's 153 against South Africa in 2019. 
By the interval, they had approached me on my laptop to look up a clip from the 1999 Ashes, as they settled a debate as to who dismissed Matthew Elliott on 199, in the fourth Test at Headingley. It can't have been that uninteresting, surely? Thankfully, the pursuit provided a distraction.
We begin to discuss the shirt sponsors. "I miss the Brit Insurance days", I joke, remembering the times when the England cricket team's shirts only featured a small sponsor on the chest. In The Hundred, of course, KP Snacks' various packed lunch liners are heavily embossed across their respective teams' jerseys. 

There was full agreement that commercialisation is unavoidable. That's not exclusive to The Hundred, but to modern sport in general. My room of sceptics raged against sponsors, as well as names and numbers on Test shirts many times previously, so that would be a reach for now.
Was I expecting anger at colours, songs, and graphics? I don't know. I was pleasantly surprised that it didn't materialise. 
County cricket has been somewhat amalgamated into The Hundred team set-ups, with some acting as feeders - like Middlesex to London Spirit, for example, but there was bemusement at the lack of consistency regarding the teams.
Touted as 'city-based', we have two teams called 'Northern' and 'Southern', while London has two sides. Phillip questioned whether or not "the ECB are possibly presenting the idea that domestic cricket could be better if it is freed from counties", something I could not refute.
Towards the end of the game, there was no discussion of Tests of old, more whether not failing to hit 39 off 20 would count as "unacceptable".
Qais Ahmad's lbw appeal was met with "looked good", and a simultaneous harmony of "bowled him!" from the viewing party greeted the dismissal of Ross Whiteley, as he dragged on Jimmy Neesham's effort. 
My grandfather, over Zoom, was as frank as I imagined he would be. He told me that he enjoyed the speed of the game, and that he "took comfort that there were no fireworks when a six was hit". 
I didn't want to rain on his parade by telling him that there may well have been pyrotechnics had the game been at Lord's or Old Trafford. I was more pleased by the fact someone so devoted to long-form game had sat through the whole match, and indeed conceded he "would watch it again with nothing else better to do".  
In comparison to what I expected? I think I'll just about take that.
The Hundred
|
Features
|
1Banner
|
Please ensure all fields are completed before submitting your comment!