Susie Rowe's journey from cricket and back a valuable symbol of how far women's game has come
NICK FRIEND: Rowe's return to cricket is a significant symbol for the game's advancement in the intervening period between her move away from the setup and then back into its clutches. It is seven years since she last represented England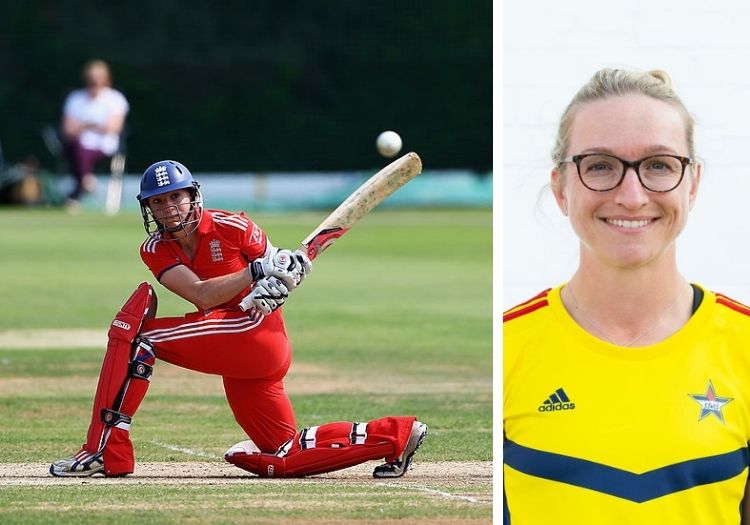 When Susie Rowe last played for England in 2013, central contracts were still a year away from being introduced into the women's game.
Two summers later, frustrated and ready for a break from the sport, she packed it in to focus her attention on a love of hockey.
Five years on, ahead of this most unusual of seasons, Rowe was signed up by South East Stars, marking an unlikely rebirth for a player whose story sings to the exponential growth seen by women's cricket over the course of the last decade.
When she turned out for Kent in a Women's London Championship match at the end of July, it was the first time she had represented the county for eight years. She had played more recently for Surrey in 2015, before slipping off the radar twelve months prior to the Kia Super League's inception and beyond the fingertips of a domestic circuit lightyears away from the infrastructure now in place.
"I never officially retired but I just stopped playing," she tells The Cricketer. "There wasn't much below England – it was just county cricket, and I just stopped playing that as well. I'm quite all or nothing; if I'm going to do it, I want to do it to the highest level that I can.
"Underneath the England team, there was the England Academy, which was full of youngsters and it wasn't something I really want to be part of when I was 25 or 26. There wasn't really anything beyond that, and I was ready to take a complete break from the game."
Rowe's return, then, is a feather in the cap of sorts – a significant symbol for the game's advancement in the intervening period between her move away from the setup and then back into its clutches.
At 33 years of age, she was one of the older players to take part in the Rachael Heyhoe Flint Trophy – a minority in a youthful Stars squad as a cricketer nearer the end of her journey than the start.
She admits that it was initially the prospect of The Hundred that tempted her as an enticing source of intrigue, now delayed by a year as a consequence of the coronavirus pandemic but still due to take place in 2021. Contracts for players in the women's competition are rolling over into next season; Rowe was set to play for London Spirit this summer.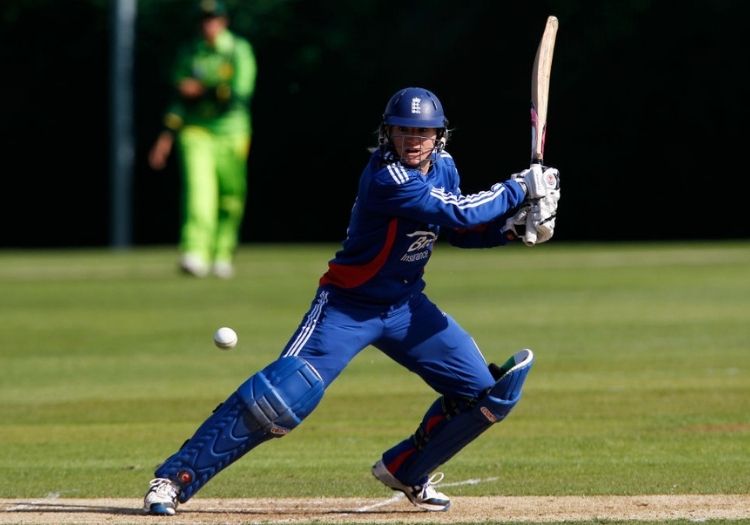 Susie Rowe played 23 times for England between 2010 and 2013
"I took a few years out of the game and I was basically focusing on my hockey," she explains. "But with The Hundred being created, it gave me something to consider. And I just thought that actually I wanted to play cricket again.
"It's a competition that's my type of cricket and I was really keen to be involved. I was always more focused on playing T20 and that was the format that I enjoy most."
She re-joined Kent, training with the county through the winter in preparation for a campaign that has since been shaped by the impact of Covid-19. In the context of her renaissance, the 50-over tournament has been a bonus.
"I really enjoyed being back in that environment of elite sport again in cricket," she adds. "It was a setup that, when I left the game, didn't exist. Coming back to the game, it's just unrecognisable and its brilliant to be part of.
"I wish this was around when I left the game; I probably wouldn't have left, with all these setups in place."
She is philosophical, though, about where the sport found itself then and how it has progressed since.
In the last of her 23 appearances for England, she shared a dressing room with Lauren Winfield-Hill, Danni Wyatt, Amy Jones, Nat Sciver and Anya Shrubsole. All five became world champions four years afterwards and remain on the international stage as part of England's squad for their ongoing series against West Indies.
Yet, for further context of how distant a time that was, Charlotte Edwards would earn 58 more international caps between Rowe's final game and her own retirement.
But there is no lingering frustration that her time didn't come a decade later in an era where a coherent, aspirational pathway exists.
A graphic published by the ECB earlier this month presented a ten-point plan, beginning with the All Stars and Dynamos programmes and working up through schools, clubs, county cricket, regional structures and The Hundred, before ending with England.
"At the time, it was what it was," Rowe reflects. "For it to be where it is now is brilliant, and it's grown far quicker than I could ever have imagined. I'm just grateful to be back involved. It's not going to be for a long career; I'm not a youngster coming to make my way through things. I'm just really enjoying being back involved and looking to play at the highest level that I can, really.
"That's what I wanted to get out of it. When I stopped playing, I just stopped enjoying the game, if I'm honest.
"Maybe it had something to do with training on my own or with a one-to-one coach. I like team sports and training as a team. Had there been this more year-round training provision in place through the county or through the region, maybe that might have kept me in the game. But potentially, maybe not.
"It would have clashed with the hockey that I was doing. I might not have been able to commit to it – I know that's something that, as the expectation to commit to the winter increases, could throw a spanner in the works for people who do play more than one sport.
"But you can't really think: 'I wish this would have been the case five years ago', because it just wouldn't have been."
Instead, she committed herself to hockey. Before returning from university, where she was on a hockey scholarship, it had been her main sport, until cricket took over.
Post-cricket, however, she represented Canterbury in the Women's Hockey League Premier Division and still plays now for Sevenoaks in the second tier, while also starting out in a new role as head of cricket at Radnor House, a Sevenoaks-based independent school.
It is an interesting, altogether different tale from many of her peers, certainly those who are only just starting out as domestic cricketers – 16-year-old teammate Alice Capsey was Stars' top run-scorer.
For Rowe, therefore, one of the joys of this summer was that she was given an opportunity, even when a shortened season led to whispers that development would be championed, and more experienced faces might miss out.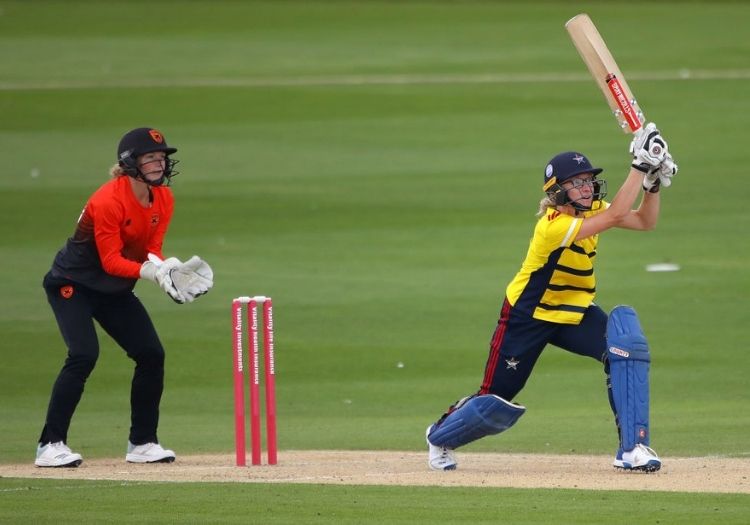 Rowe's highest score in the Rachael Heyhoe Flint Trophy was 39 in a win against Sunrisers
"I wasn't sure what the aim was," she admits. "Whether there would be an emphasis on picking the youngsters coming through, very much knowing that picking me in the squad isn't a development selection.
"But I think the key thing that some of the regions have done really well is retain players in the game. They are at the higher end of their 20s or the lower end of their 30s – yes, they're not going to play for England anymore, but they're good cricketers and if they're at that level, why shouldn't they get an opportunity to play and get some financial reward for it?"
Rowe understands that side of things better than most. Georgia Adams, who will lead her Southern Vipers side into the final on Sunday as the competition's top run-scorer, offered similar thoughts to The Cricketer when the plan to offer retainer contracts through recent months was first mooted.
She confessed to being "really worried" that the nature of the summer would see young players favoured over those who had reached their mid-20s without catching an international break.
And so, just as Adams was relieved to be among those handed a deal, Rowe was thrilled to be given a chance in Richard Bedbrook's side, captained by former international teammate Tash Farrant.
The monetary aspect, too, played its part in Rowe's return. "While it's not loads," she says, "it is enough for people to go: 'Hang on, this is worth doing and I want to stay in the game', rather than stopping altogether because that is a big risk that comes with women's cricket.
"It was a big part of my decision. It's enough to make it feel worthwhile and really mean that you can commit to it and make it a priority ahead of other things.
"I think it's a huge step in the way that women's domestic cricket needs to go. Hats off to the ECB for making it happen and really putting the women's game at the forefront.
"If players are training more, they're going to become better players. I've been really impressed by the standard of players in the setup – it's been really exciting to see, and it will only make our national team better if the domestic game is competitive."
On a personal level, 79 runs in four innings at an average of 26.3 is evidence that, even having gone five years without hitting a ball in anger, Rowe's talents had not left her.
She credits hockey with ensuring that her hand-eye coordination remained sharp through a prolonged, self-driven hiatus.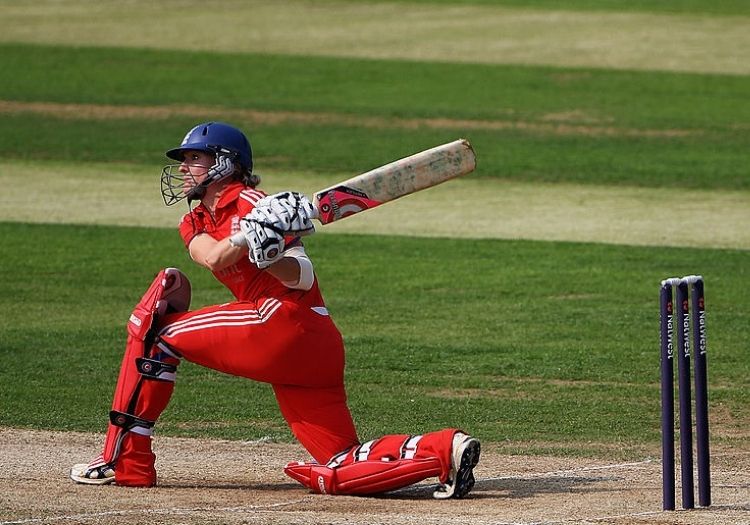 Rowe left cricket to focus on hockey in 2015
"I wouldn't say it was like I'd never been away," she laughs. "But I was actually surprised by how you don't lose certain abilities. You've done all that training over the years; it's still there. You just have to make sure you're fit and train to finetune those skills.
"I think hockey players can make great cricketers for a variety of reasons: the athleticism that comes with it, the ability to hit a ball less conventionally than the textbook says, which I don't think is a bad thing."
Rowe and her teammates will have no more than a watching brief on Sunday as the Rachael Heyhoe Flint Trophy winds down to its conclusion at Edgbaston. Southern Vipers, unbeaten under Adams and Charlotte Edwards, finished 17 points ahead of the Stars, whose two wins came against Sunrisers.
After leaving the game once already, the question for Rowe now – in her second life as a cricketer – is of the future. She is determined to make the most of the juice left in her body, which is why – for the first time since the age of 16 – she is simultaneously focusing on both cricket and hockey.
"I want to play sport for as long as I can at as high a level as I physically can," she stresses. "I want to do it for as long as I can. I have a full-time job – that's a big transition to get to terms with. I think it's a case of seeing if it's manageable, but I'm being open-minded. It's nice that I've still got it. It's great to be back."
Back. Back, in a setup worlds away from the one she first left behind. A story for the game, and Susie Rowe, to be proud of.
For unrivalled coverage of the county season, subscribe to The Cricketer and receive 3 issues for £5
Women's Cricket
|
News
|
Heyhoe Flint Trophy
|
Features
|
England Women
|
1Banner
|
Please ensure all fields are completed before submitting your comment!