"At times I was embarrassed": Pat Brown endured a brutally difficult summer, but he will come again
NICK FRIEND - EXCLUSIVE: For the Worcestershire and England seamer, 2020 was a tough year; he struggled physically and mentally in the T20 Blast, but here he reflects openly on a challenging time and how he plans to emerge better for the experience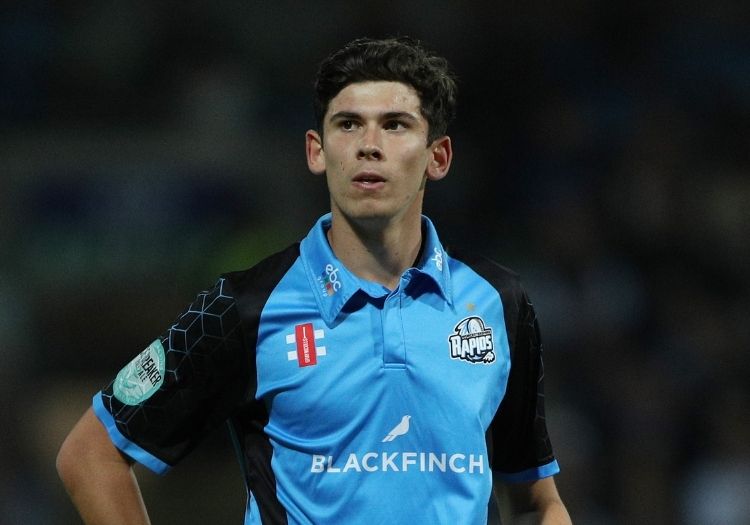 As Pat Brown looks back on recent months, the final match of Worcestershire's season stands out. Tasked with defending 12 runs in the final over against Glamorgan, Dan Douthwaite swung him away for three sixes in four balls.
He recalls an inexorable weight overcoming him. "That was the most brutal feeling I've had," he admits.
"That game was a weird one because my back really hurt and I'd been whacked in my first two overs. And after those two overs, I just convinced myself that I had another stress fracture. I was already thinking that I was going to have to miss the winter, do rehab and probably need an operation. I was just stuck in that mindset and I couldn't get out of it. I was just thinking about everything bad that could happen, and then everything bad did happen.
"The first six crept over by a metre. I remember at that point feeling like there was a little bit of inevitability about it. At that point, I thought: 'This is just not meant to be.' I'd already been whacked and, on another day, that first six just goes into someone's hands and there's a new batter on strike.
"But for some reason, it just felt inevitable. And I think that inevitability – that feeling of knowing what was going to happen before it happened – was the most brutal thing. I still had to run in and bowl and try to keep the positive mindset that I could do it and that I'd done it before.
"I was thinking that was going to be my last over before I have another stress fracture. I was trying so hard to block it all out, but for some reason I couldn't."
He remembers teammate Ross Whiteley approaching him at the fall of a wicket during the chase and pulling him up on his body language as a reminder that he could still win the game for his side.
"What Ross said to me was spot on – and I knew it was," Brown says, "but I just didn't know how to stop feeling like this.
"I went into the gym after the game and just sat on my own for 20 minutes thinking about what had happened."
Those recollections are a far cry from this time last year, when Brown made his international debut in New Zealand. "It feels like a lot has happened in this space of time," he laughs. On postage stamp grounds and flat surfaces, he came through well and was picked in England's white-ball squad for a subsequent series in South Africa.
Only, while preparing to represent Melbourne Stars in the Big Bash ahead of that tour, he suffered a second stress fracture in as many years. The first – ruling him out of a Bangladesh Premier League stint – had been diagnosed 12 months previously, after playing through the injury, unaware of its severity.
All this, having emerged on the radar as a relative unknown in 2018. In his first full season on the circuit for Worcestershire, he took 31 Vitality Blast wickets – the second-most ever in an English domestic T20 campaign – in leading his county to a maiden title. A year on, he was back at Finals Day, albeit on the losing side. He was less dominant, but still hugely impressive; England recognition followed, as well as a Hundred deal with Birmingham Phoenix.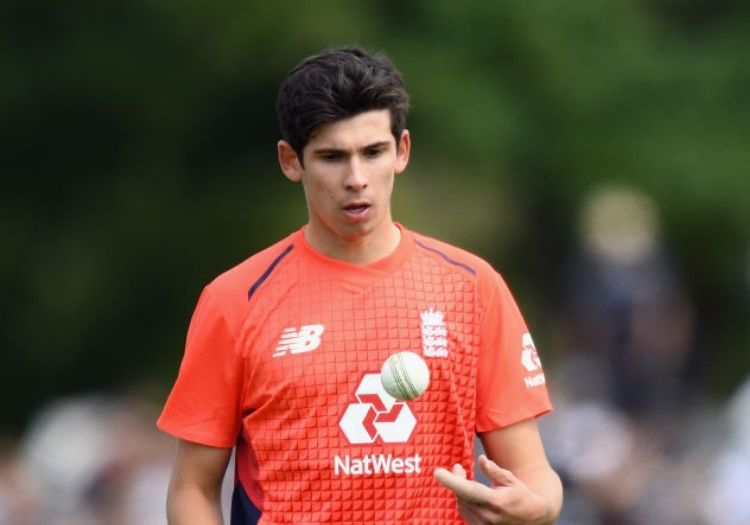 Pat Brown made his international debut a year ago in New Zealand
But 2020 has been a debilitating struggle, the culmination of "a roller-coaster of emotions from 2018 through to the end of this season". Each cricketing high has been tailed by a physical low.
"Without beating around the bush, it was a shocking season for me," he says. "It feels like it's topped off the last three years, it feels like that chapter has come to an end now.
"I think this season has just been everything that happened in those two years coming out. I wouldn't say I needed it, but it has put me back on a level where I realise what I need to do now."
By that, he means the impact of two serious back problems, a lack of opportunity to train through a whole off-season and a need to rectify that over the coming months. The pain persisted through this shortened campaign as well – even in bending down to take off his shoes, though he is confident that this time it isn't anything sinister.
This will be Brown's first winter since his arrival on the scene neither spent in rehab nor in match action. Twenty-eight months have passed since he last played a first-class game – not through any absence of desire, but because his fitness troubles have not allowed him to be in the frame for selection. The immediate plan, then, is simple: to build up a base of strength and fitness, as well as a body of overs and bowling work that can stand him in better stead as he heads into next season.
"Regardless of what everyone else thinks, your confidence in yourself comes from within," he says. "You can have the whole world behind you, but if you don't feel like you're in a good place, you're not going to be confident.
"I think where it comes from is having a really good winter and making sure I go into next season being fitter than I've ever been and making sure that midway through the season I'm not on the physio table with a bad back."
"If I'm going to use this season as a positive going forward, then I have to be honest with myself and look at where I went wrong"
He points to the build-up to the 2018 campaign, when he shone so brightly. He played four County Championship matches the previous year, as well as several in the second team, following it up with a full winter of preparation that set the tone for his subsequent summer success. "I just haven't had that for two years. That's definitely my main focus for this winter."
He adds: "I think it's almost lucky that my season was such a car crash because it's meant that there's been little – if any – interest from overseas, which is fine because it's not given me a tricky decision where I've had to decide if I should be getting fitter or should be going to play elsewhere.
"The fact that it was so bad has given me the chance to really start from square one, do what's right and have an honest conversation with myself and with the coaching team at Worcester to decide what I need to do going forward to get myself back to that level in white-ball cricket and be better. I can definitely be better than I was – with red-ball cricket as well, I want to be playing."
Having taken 48 wickets in his two previous Blast campaigns, he took eight in eight games this time around as Worcestershire – champions and runners-up in 2018 and 2019 – finished bottom of their group.
Brown's economy of 10.85 was the highest of his career, three runs per over more expensive than in the last two years. In his first match of the season – his first appearance of any kind since the previous November, he bowled four overs for 57 against Gloucestershire; in his last against Glamorgan, he was taken for 63.
"I think it's just caught up with me, to be honest," he says. "It was pretty horrible this season, knowing it was going badly and knowing it was going to continue going badly. I just wasn't in the best place physically or mentally really. Mentally, I felt quite underprepared and then when it starts off quite badly, suddenly you're in a rut and you just want it to be over. You just know it's going to be painful carrying on, both physically and mentally – and to my pride as well, it was horrible.
"I was so gutted because physically I just wasn't able to bowl like I know I can. No one would blame me or anything, but I don't want to be in that position where I'm letting my teammates down again because I'm not physically able to do something. It's just not fair on them – or myself really.
"Usually, when people expect you to be good, it's because they think you are good or because you've shown that you are good in the past. I think it's a privilege to have that expectation but when things are working against you, it can weigh on your shoulders as well."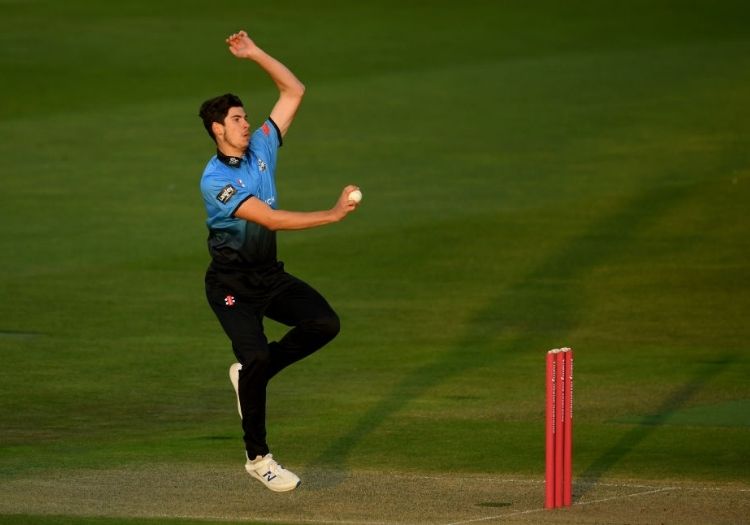 Brown had taken 48 T20 Blast wickets in the previous two years before this season's struggle
Through the summer, he felt as though his pace was down, and he has wondered since whether he was subconsciously operating with the handbrake on as he sought to regain confidence in his back.
By his own admission, he has never been rapid but certainly quick enough in the past to bowl a slippery bouncer. "But from the moment I started bowling again, for whatever reason I was just three or four miles per hour off my top speed," he explains.
"No matter what I did, I just couldn't get there. I think that's probably the thing that I felt was missing the most." And as a result, his slower balls were less effective – he bowled fewer knuckleballs than normal – and his overall package more predictable than what, at its best, is a world-class armoury of deception.
To a degree, though, that realisation has acted as reassurance. Conversations with Chris Jordan and Reece Topley during a spell in the England bubble showed him that he is far from the first seamer to struggle for his best form in the aftermath of a back injury and, crucially, "that there is a light at the end of the tunnel". Topley, especially, fought several serious back problems before returning to international cricket during the summer.
"Speaking to those guys has given me the confidence that it's not an issue with me," Brown adds. "It's just what happens when you get an injury of that nature. When you have two of them back-to-back, it's probably a bit worse. It's a case of my body still recovering, and I need to remember that."
Not that it made the summer any easier: a defeat against Somerset played out at Edgbaston in front of the Sky cameras is another that sticks in his mind. With a particularly short square boundary, no bowler escaped the consequences of its dimensions.
But one particular delivery – a wide full toss bowled in an attempt to follow a batsman moving across the crease – missed the strip entirely.
"At times I was embarrassed," he reflects. "It was like: 'I feel like I'm so much better than this and other people expect me to be better than this.' I didn't want other teams to come and play me and think: 'Oh, he's shit.' That was my mindset.
"I don't want to be in that position where I'm letting my teammates down again because I'm not physically able to do something"
"Against Somerset, I looked around the ground – and obviously there's no one in there – but I saw someone mid-over. It was James Taylor and Ashley Giles. I was like: 'What is going on?' It was on Sky as well and it was my second game back. I bowled so badly and that's when I felt properly embarrassed.
"I went on Twitter afterwards, which is obviously the thing that you definitely don't do. I was getting sprayed for missing the pitch. I was just thinking: 'This is not where I want to be at the moment. I'd love for the season to just finish now. I don't want to be doing this.'"
Coping with social media abuse from cowardly strangers operating behind pseudonyms shouldn't have to be part of the job description – and Brown's story, of playing through pain and in the midst of recoveries from two significant injuries, should act as yet another reminder to those who tweet without any knowledge of the reality.
But for young athletes, who devote their childhoods to forging a career in elite sport with little thought given to the criticism they might receive from keyboard warriors, it is an additional challenge.
Brown recalls being tagged in one post "calling me rubbish" after the Somerset game and falling to the temptation of looking to see what else had been written about him.
"Obviously, you shouldn't do that," he laughs, "but I honestly don't think there's anyone who doesn't do it. And for some reason, when you're only getting a few comments, it feels quite personal. It does dent your confidence because you don't want to see that, and you know you can't say anything back.
"You know that it's just some loser behind a screen and you know that when you're reading it. But it still gets to you because then you think: 'Well, if he's thinking that, then everyone else is thinking it as well.'
"You come home, and you realise that your mum and dad saw you miss the pitch, so they're probably feeling really sorry for me. I feel like if you see someone on Twitter who has no relation to you saying something, it makes you question what everyone else is thinking of you as well. I definitely felt that.
"I would come home and obviously my family and friends wouldn't think anything of it, but I'd be thinking that they're thinking I'm really upset. I just hated that – feeling like I was getting negative attention, even though I wasn't. When you see stuff on Twitter like that, it puts you in the mindset that everyone's thinking that. It is tough but you have to try to stay away from it, but it's so hard. And it's so hard not to reply as well, but you get nothing out of replying."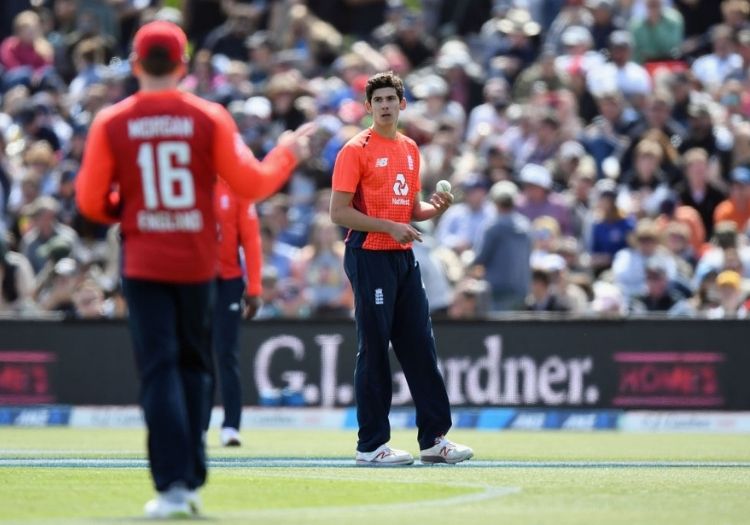 Brown spent some time in England's T20I bubble as a reserve ahead of their series against Pakistan
Given all he has achieved to date and the wisdom that runs through his thoughts, it is easily forgotten that Brown remains a 22-year-old with 63 games of professional cricket under his belt; his maturity belies his youthfulness. He is a terrifically impressive young man, engaging and thoughtful whenever we have spoken.
And it is also worth remembering that Joe Leach, his club captain, bowled more balls in the 2019 County Championship than Brown has delivered across all formats in the entirety of his short career. Of the 34 seamers to have represented England in T20Is, only Stuart Broad made his debut younger – evidence of the high regard in which he is held.
Here, he is an open book. For some, it might have been easier to gloss over the subject of this year and to suppress any mention of their toughest period. But asked if he feels at all courageous in talking so candidly about its physical and mental toll, he insists that the opposite is true.
"I think it would be weirder if you rang today – when we both know the season I've had – and I'd tried to pretend that everything was all right," he explains. "It's easier to be honest with it; if I'm going to use this season as a positive going forward, then I have to be honest with myself and look at where I went wrong, where I can improve and why it went wrong. If I don't do all of that, then it's just going to happen again."
What about the memories of his England bow last year? Has he been able to hold onto the scale of that achievement amid everything since?
"I try to at times," he says, "but I also don't want to look back on it too much because I don't want to feel like I'm reminiscing on something that I can't get back to. I don't want to make that such a massive thing that I feel like it's miles away and I feel like I can never get to it.
"I look back on it with fond memories, and I think that me at my best can get there. I don't want to accept that it was the pinnacle of my career or put it on such a high pedestal that it feels too far away to attain again. It's a weird one – I want to use it as motivation, but I don't want to think about it so much that I feel like I can't get there.
"I think being a pessimist, I often feel like my career has peaked at the age of 21. I genuinely fear that that has happened. When I'm in a negative mindset, that probably works against me; but when I'm in a positive mindset, that spurs me on to make sure that it isn't the case.
"I want to be in that position where I'm still very successful and a very good county bowler into my 30s."
"At times I was embarrassed. It was like: 'I feel like I'm so much better than this and other people expect me to be better than this'"
His thoughts turn to the notion of job security. Ben Twohig, Olly Westbury and George Scrimshaw – all contemporaries – were released by Worcestershire at the end of the season. At a close-knit club whose recent success has been founded in no small part on a tight sense of mateship and unity, it has hit home.
"It seems irrational because it's a long way down the line and luckily I have three years left on my contract," he says. "There's plenty that can change in that time. But when you have a season like that and you see three of our young lads get released, it feels quite rational.
"You're never as far away from a success as you think you are, but you're also probably not quite as far from a failure as you think you are either. To just think that you're not going to get released is stupid; there's every chance that if I were to continue to perform like I did, I'm not going to have a job, and rightly so.
"There are people who will never get released because they're so good, and hopefully I'll be in that bracket as well. But everyone thinks about it and everyone would worry when they're in bad form about what happens if it continues.
"The good thing is that there were still times this year when I bowled really well; I think I bowled three overs for 16 at Gloucestershire, and I closed a couple of games out. That has given me the confidence that I'm still capable of doing that."
Brown has taken a unique pathway to this point; he was never part of Bunbury Festivals, England age-group setups or Lions squads. In fact, his first international involvement was with Eoin Morgan's white-ball unit in their first series after winning the World Cup.
And having found almost immediate success at domestic level, recent months represent the first real bumps in the road.
The nature of bowling in the hotspots for T20 batsmen – Brown would regularly be called upon to deliver the fourth, sixth, 18th and 20th overs – is such that there are few hiding places: any struggles are accentuated, any figures inflated.
"I feel like if you see someone on Twitter who has no relation to you saying something, it makes you question what everyone else is thinking of you as well"
"I wasn't in the best form, but I still had to bowl the tough overs and I had to bowl my four overs," he reflects. "I wouldn't shy away from bowling but at times I was like: 'Why am I having to do this?' That's something I'd never really thought about before – it's probably the mental affect it had on me.
"I was questioning what I was doing. It wasn't like I didn't want to, but subconsciously I almost shied away from it at times. I was thinking: 'I shouldn't be bowling here,' so straight away I was on the back foot. Even though I wanted to do it, I knew that I shouldn't really be doing it. It was tough.
"I was way more on the back foot than I've ever been. Even in my first year when I was so much more naïve, I was still so much more on the front foot still. Even though I wasn't very good, I still had the mindset to be on the front foot. I felt like I definitely lost that this year.
"I was completely in defensive mode; I was genuinely going into games, thinking: 'If I go at 10s here, I'm actually quite happy.' Whereas before, I would never think like that.
"Even before games, I wasn't in a positive mind-frame like I would normally be. That was tough and then that manifested itself throughout the tournament. My fielding was more sloppy because I was thinking about other stuff rather than just being fully engaged in what was going on in the game at that moment: I was worried about what my over was going to be like and that sort of thing. It was just a really tough learning experience but one that nearly every bowler has to have.
"It was probably more a dent to my pride than anything. I just have to see it as a minor setback really that's probably needed."
As a long winter begins, that is the message. Brown is too young, too talented, too impressive and too determined not to emerge better for the takeaways of a difficult summer.
"I wouldn't say I'm over it because I think the worry of that happening again is what's driving me on to go to the gym on my own, to go for runs when I don't want to," he says. "I don't think that sort of thing ever leaves you really – just like playing for England didn't help getting over losing the Blast final in 2019.
"I think when those blows happen, it's a case of being able to use them as a positive. I don't think you necessarily get over them and I don't think I'll ever look back on this year fondly. I might say it was a turning point, where I managed to use it as a positive. But I'll still always look back and think of how brutal this year was and how I don't want to feel like that again."
Pat Brown is made of the right stuff, and it is impossible not to root for him. He'll come again, and he'll deserve to come again.
Worcestershire
|
Features
|
England
|
County Cricket
|
1Banner
|
Please ensure all fields are completed before submitting your comment!