Next stop Australia for Dan Lawrence, England's man-in-waiting
NICK FRIEND: After a summer spent in England's bubble seemingly as the next cab off the rank, the Essex batsman is off to Brisbane Heat - with half an eye on a pair of T20 World Cups and another on a Test tour to Sri Lanka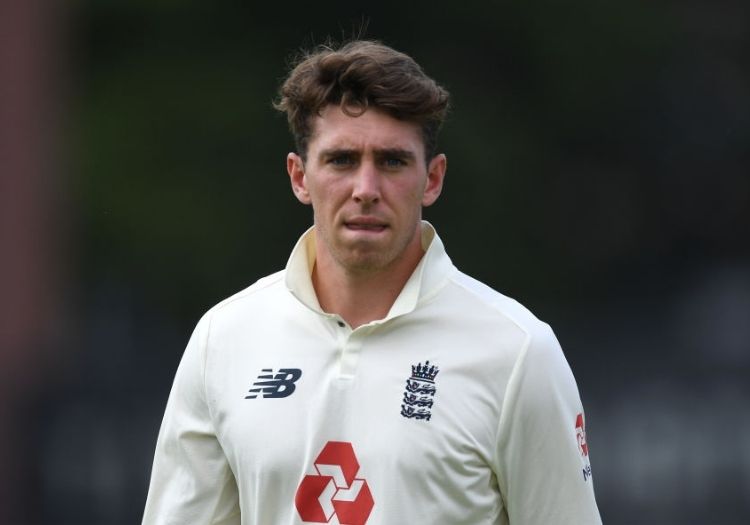 Prior to the coronavirus pandemic, Dan Lawrence had threatened to step into the summer as English cricket's form player.
As England Lions went unbeaten on a landmark tour of Australia, he was the standout performer: 498 runs at an average of 98.6, with 11 wickets thrown in for good measure.
Momentum is an oft-overused notion in the realm of elite sport, but Lawrence perhaps suffered more than most from the impact of Covid-19 on the composition of the following months.
"It was a really frustrating one for me," he tells The Cricketer. "If we'd had a regular season, I feel like I could have banged out some runs early."
There were 175 days between his century at the MCG in a nine-wicket victory over Australia A and the next time he came to the crease in a first-class match, for Essex against Sussex in mid-August. In total, he only batted six times in the Bob Willis Trophy and "didn't really get a chance to get into any sort of groove".
By then, he had spent a significant period in England's bio-secure bubble – "a bit of a privilege to be involved," he muses, remaining with the Test group throughout the series against West Indies and then initially staying on as a reserve batsman when they faced Pakistan.
As the wait goes on for his debut, he remains the middle order man-in-waiting, his path complicated by the feats of Zak Crawley, though the fitness of Ollie Pope's shoulder could nudge the door ajar over the winter.
Ever since becoming the County Championship's third-youngest century-maker against Surrey as a 17-year-old, eyes have been on Lawrence and his showmanship swagger at the crease – first as a precocious teenager, and latterly as an option for England's present and future.
"Being in the bubble actually motivated me more to be a part of it," he reflects. "It was brilliant to have that experience; it can be quite a challenging place to be when you're not playing sometimes. But you have to take the good and the bad with it. Overall, it was a really good experience.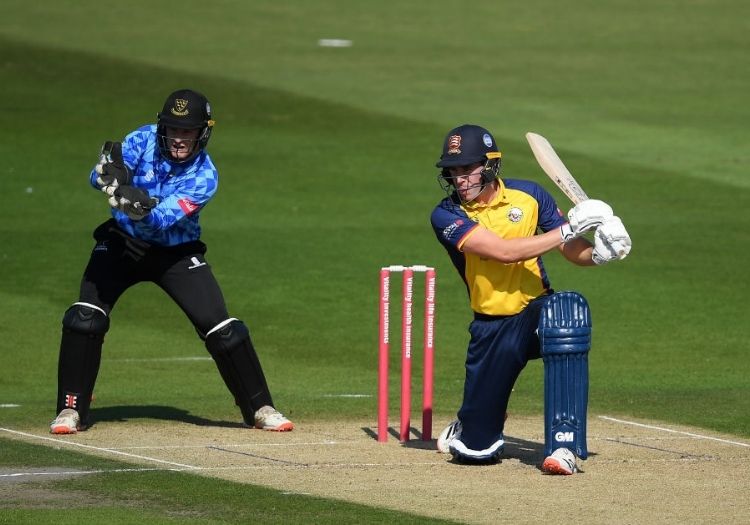 Lawrence will play for Brisbane Heat as a replacement for Tom Banton while the Somerset batsman is on England duty
"The standard is obviously fantastic, but I just loved everything that came with the England stuff: the higher intensity training, the more coaches and more support staff that they can provide that a county can't provide. That's nothing against county cricket, it's just that the ECB have more money to provide you with the best coaches from around the world and all the best facilities and everything that comes with it.
"You can only become a better player in that environment. I just loved it. I've had a taste of it now and it's somewhere that I actually want to stay."
At times, it seemed as though the stars might be aligning for the 23-year-old. In the intra-squad warmup game that preceded the belated beginning of the summer, he hit a half century in Joe Root's No.4 position, with the captain absent on a brief paternity leave that ruled him out of the opening Test. When Joe Denly was subsequently left out, Lawrence was touted once more as a possible beneficiary.
"I did feel like I was close," he says, "but it's a tough one to gauge because I'm not involved in those selection meetings or anything like that. I just tried to get myself ready before every game, just in case something did happen but it's a tough one.
"I struggle watching in general and I always enjoy being out there playing. It's a tough one for me, but I couldn't push the argument that I had to be in that team. I trained as well as I could, and I hit a lot of balls; I think they were impressed with how I went about things.
"The training was outstanding. Obviously, with pretty much the whole summer being in the nets, to work with some of the best players, I learnt a lot.
"But there is only so much you can do in the nets before you take it out into the middle, so before every single Test match I would practise as if I was playing and get myself in a great spot. But when you don't play, you sort of have to remotivate yourself again. Unfortunately, I didn't get a go but I'm sure if I keep on doing the right stuff, one day I'll get my chance."
In the immediate future, that means a winter beginning in Australia, where he has played much of his best cricket. As well as starring in February, he has toured there previously with England Lions in 2017, while also playing grade cricket in Perth and Melbourne. "It's somewhere I feel comfortable and somewhere I enjoy batting," he adds. "I think I enjoy the lifestyle there as well – it's very relaxed and very me."
And the challenge of plying his trade at Chelmsford has set him up well for the stark contrast with life on Australian surfaces.
"I just think if you compare their wickets to some of the wickets we play on in England, it's just chalk and cheese," he explains.
"They bat on belters week after week in Australia; in the winter, I was amazed by how good the wickets actually were. You have to be a serious bowler to be effective on those wickets because after 15 overs, the ball does go very flat. It's just a nice place to be a batter."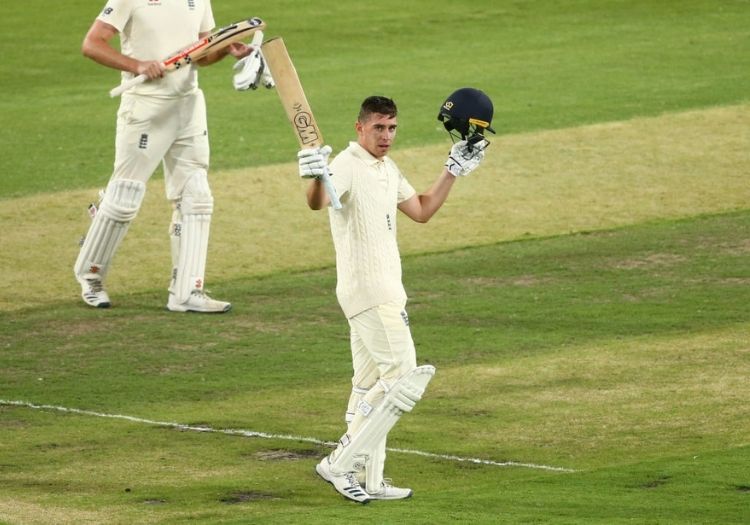 Lawrence averaged 98.6 on England Lions' trip to Australia last winter
With Tom Banton included as a reserve for England's tour of South Africa that overlaps with the start of the Big Bash, a door has opened at Brisbane Heat for Lawrence to step in as a replacement for five games.
Lawrence makes no bones about the "huge" opportunity it represents. England have a pair of T20 World Cups coming up in the next two years: the first in India, where he spent part of last winter on a specialist batting camp; the second in Australia, where he hopes to impress in Heat colours under Darren Lehmann. He was Essex's second-highest run-scorer during their T20 Blast title triumph in 2019 and has an eye-catching unorthodoxy to his range of shots that makes him a potential match-winner.
He traces some of that natural flair back to his days as a teenager in the nets at Chingford, his local club where his father is groundsman and the quirks in his game were honed. "I reckon that's why sometimes I might play peculiar shots and I might look a little bit unorthodox," he told The Cricketer in March. "I played around with a lot of things when I was younger." His retention by London Spirit alongside Eoin Morgan ahead of next year's delayed inauguration of The Hundred is a further sign of his burgeoning limited-over reputation.
The short-term nature of the deal with Brisbane – home to Chris Lynn, Lewis Gregory, Mujeeb Ur Rahman and Morne Morkel – has been partially designed with Lawrence's red-ball aspirations in mind; England are due to visit Sri Lanka for a rearranged Test series early in 2021 and the Essex batsman is hopeful of being among the traveling party.
"Playing Test cricket is obviously something that I'm desperate to do – that's always been my No.1 goal," he stresses. "The best-case scenario is going to Australia and hopefully, if the selectors pick me, go out to Sri Lanka and do that tour."
But the arrangement also gives him the platform to make his case for a place in England's crowded white-ball middle order. Certainly, his off-spin provides him with an additional string to his bow, especially with global 20-over and 50-over events in the subcontinent on the horizon.
"It's not only red-ball cricket that I'm interested in playing for England," he says. "I want to push my case in white-ball cricket as well. These leagues are such a good way to show what you're about; because I'm only playing five games, all I have to do is really turn up and have a couple of match-winning performances and your name gets out there. I'm really excited. Hopefully, I can keep pushing my case.
"I feel very privileged actually – I'm just desperate to get out of England at the moment. To be leaving the country in just under two weeks is keeping me going. I'm chuffed to bits to get a chance with Brisbane."
For Lawrence, the opportunity also comes following a season that was marred by personal tragedy. He suffered a family bereavement ahead of England's second Test against Pakistan and left the bubble, before re-emerging for Essex a week later.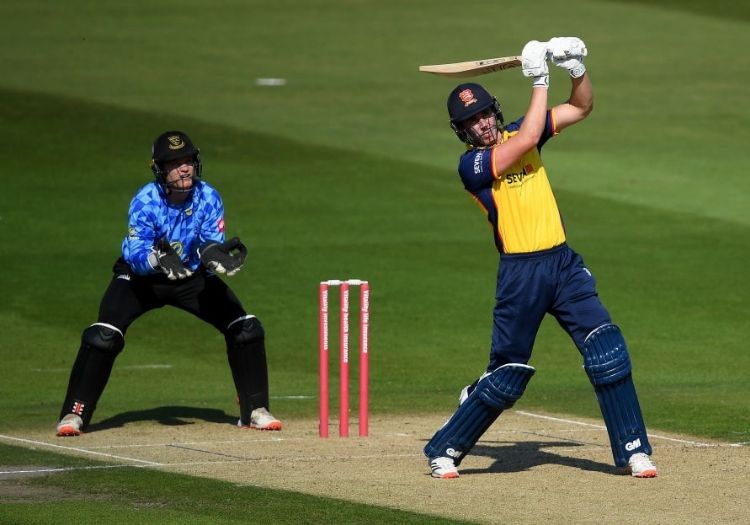 Lawrence was Essex's second-highest run-scorer when they won the T20 Blast in 2019
That he returned when he did says much about the culture of his home club. "I couldn't ask for a better group of lads really," he reflects.
"A lot of us have gone through age-groups and the second team together. During a tough period, they were definitely the best people to have around. They all dealt with it brilliantly. I didn't want anyone to change the way they acted around me; it was just like walking into the same dressing room.
"I'm so close to all of them and we've had the same squad for years; the most important thing for me was just to be surrounded by them. I went through quite a tough loss and I just thought that the only thing I could really do was to get back on the horse and get playing. I didn't really want to sit there and feel sorry for myself.
"It wasn't an easy part of the summer, but actually getting out there and playing some cricket was the best thing I could have done; it helped me so much just getting through what was a horrible period. Cricket is something that I was definitely going to need, and it took my mind off it."
And after winning the south group in the regionalised Bob Willis Trophy, Essex would finish an unusual campaign by clinching the title on the basis of a higher first innings score in a drawn final against Somerset at Lord's.
It also reaffirmed the position of Anthony McGrath's side as "the best red-ball team in the country", having won the 2019 County Championship 12 months earlier, even if "the feeling of winning it wasn't the same".
Lawrence adds: "You put six months of really hard graft into winning a championship. Such a short summer doesn't reflect how tough a championship season is. It was a funny one really. We all felt really physically drained – I know it was only a two-month season, but the games were coming so thick and fast – and going straight from red-ball to T20 cricket – that it was actually probably a bit more physically challenging than a whole summer, which sounds weird. Because usually, you get a bit more of a break."
Somerset – perennial red-ball rivals these days – joined their conquerors in the changing room at the end of it all, but celebrations were curtailed by the restrictions in place, before the short coach journey home gave way to a quieter night than the county champions might otherwise have been used to.
"We woke up and it was like any other day," he laughs. "Usually, when we win the league, we give it a good nudge for a few days!"
News
|
Features
|
Essex
|
England
|
County Cricket
|
Brisbane Heat
|
Big Bash
|
1Banner
|
Please ensure all fields are completed before submitting your comment!