Alex Carey: Multi-talented, persistent, unflappable
NICK FRIEND: To understand Carey, you see, is to understand Australian football and, by extension, the Australian Football League. If cricket was his dream, then the AFL was almost his reality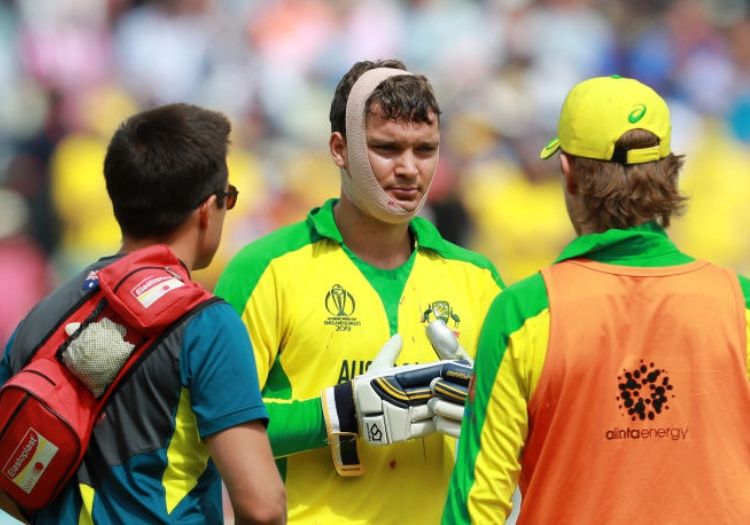 Unflappable. Not so much a compliment as a way of life. Yet, if there is a means by which to define Alex Carey, then that is it.
It is written into the cycle of our existence as human beings that we each come with our own individual journeys, that rejection forms part of what it is that makes us whatever we become.
And Carey, Australia's wicketkeeper-in-waiting, became a professional cricketer. Not once, but twice. And not first. Not before he was meant to make his living through a different sport entirely.
When he did first turn to professional cricket, however, it only lasted three first-class games. In 2013 he was an opening batsman, it didn't work out, that was that. Dream over. He was released by South Australia.
For most, that is the endpoint; the line in the sand; the moment of realisation that bills don't pay themselves, that beyond the ruthless bubble of the sport industry lies a real world.
The second-coming is where we are now, sat overlooking the Ageas Bowl on a beautiful summer's day. Carey is Australia's white-ball vice-captain; he is taking the T20 Blast by storm; he has just starred in a World Cup.
The image of his mummified face, all strapped up after being struck by a Jofra Archer bouncer in the semi-final, became one of the tournament's defining pictures.
The ball thudded into his helmet, which he caught as it burst from his head with a casual nonchalance. A reaction far from the anguished wince held by those who watched that split second unfold.
That, in a nutshell, is Carey.
Knock him down, he'll get back up.
Whack his helmet off, he'll put back it on. But only once he's caught it first.
When you've faced the knockbacks Carey has faced, you're not getting rid of him that easily.
"Instinct," he called the wherewithal to grab his helmet as it toppled towards his stumps. A victory for the hours spent working on reaction times.
"The blood was actually more annoying than anything else," he says. "If there's no blood, you just carry on as normal. But it was fine. Back on the job.
"The blood was dripping and I couldn't stop it. I've still got a bit of it on my gear," he adds with a battle-hardened smile, as if it represents a trophy of sorts.
To understand Carey, you see, is to understand Australian football and, by extension, the Australian Football League. To the outsider, it resembles a game without rules, rugby without limits, a discipline reliant on unbreakable and unshakeable athletes.
If cricket was his dream, then the AFL was his dream. Even its very mention in the preamble to a detailed chat evokes a chuffed beam of surprise. His eyes, sharp and distinctive, light up.
Carey, of course, is in England to play for Sussex. He is part of a star-studded T20 lineup, the like that the competition has rarely before seen. Archer, Tymal Mills, Luke Wright, Rashid Khan, Jason Behrendorff, Phil Salt, David Wiese, Chris Jordan, Reece Topley – he has joined quite a group.
His form – and, perhaps, his location – saw him join up with Tim Paine's Australia side for this week's tour game against Derbyshire.
He has an 11-month-old son to keep him busy as well, but 'the footy' is never far away. It is set up on his laptop, it is in his mind, it is in his blood.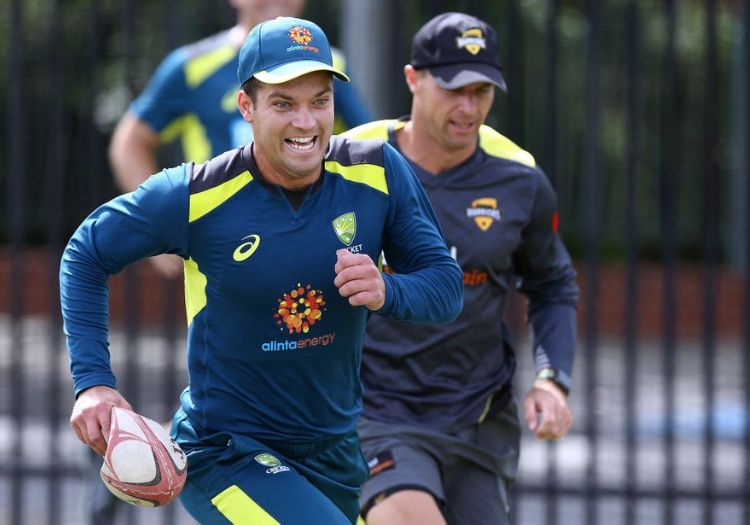 Carey dreamt of an AFL career before focusing on cricket
For, had the 28-year-old's late teenage years followed the path that appeared both likely and logical at one stage, Australian cricket might never have stumbled upon this talented stroke-maker.
Named captain of the Great Western Sydney Giants in 2010 – two years before they joined the AFL as an expansion franchise, Carey was well-placed for a career in the game.
As a 15-year-old, he had already played in the adult leagues. A boy among men, if you will. He had turned down an offer from the South Australia Cricket Association in favour of pursuing the organised chaos of the AFL.
Never the biggest but always hungriest, ravenous for success and addicted to self-improvement, there was his future, leading this new team from his midfield role. And then, nothing. The AFL came and there was no place in the squad for Carey. The captain culled.
"I had a hip operation to make sure I was all good for the next season and then it turned out I wasn't there the next season," he laughs – he can now.
If his initial release by South Australia was to be expected, this wasn't. Too small, apparently. You wouldn't think so; he has tree trunks for thighs. If anything, he is taller than the traditional wicketkeeper.
"I remember it well," he recalls of a difficult conversation – the impossible contrast of the high of the AFL and the low of being cast aside.
"It was devastating. I didn't really know what I was going to do for a few months. I guess I was lucky enough to go back to a really supportive family.
"I wasn't going to play cricket again there for another six to 12 months. Coming out of that environment and being back home was a bit of a shock to the system. What are you going to do? Are you going to play footy again? Or are you going to play club footy? Or are you going to play some club cricket?
"I'm no guy to sit around and think it's all over. I still had a great desire to play professional sport after being let go from the footy and then being let go from the cricket."
There is a desperate cliché that these knockbacks become the making of an elite athlete. For many, there is no return from rejection. Carey, though, would dispute that; when you have touched the top and felt the bottom, one can inform the other.
"You probably appreciate what's important," he surmises. "It can all end pretty quickly when you're playing your footy and then you have a few games of cricket. It can just be all over.
"This time around, you appreciate your training, you appreciate playing games of cricket, you appreciate the traveling that we do.
"It's a pretty incredible lifestyle that we've got. It's hard work, but with a young family as well, you appreciate what the important things are. A bad innings or a bad day in the field – you soon realise that you're still pretty lucky.
"You get that learning through footy of what you think a professional athlete should be like. Playing the way that you want to play and sticking to that mindset through good and bad days.
"You mature; you might be in bad form when you're younger and you might think it's the worst thing in the world, but it's that opportunity to get out of it and keeping trust in the processes. Once you've been through some bad times, you know what's important.
"As you get older, you probably realise that you've got other things going on in your life. Whereas at 21, it's cricket and that's it. For some people that's bad, for others it's not.
"I haven't had much of a break over the last 18 months but I love playing cricket. I wouldn't change the last 24 months I have had. I have loved going from an Australian summer into a World Cup, into a county season and back into an Australian summer. You only get to play for a certain number of years and I'm loving my cricket."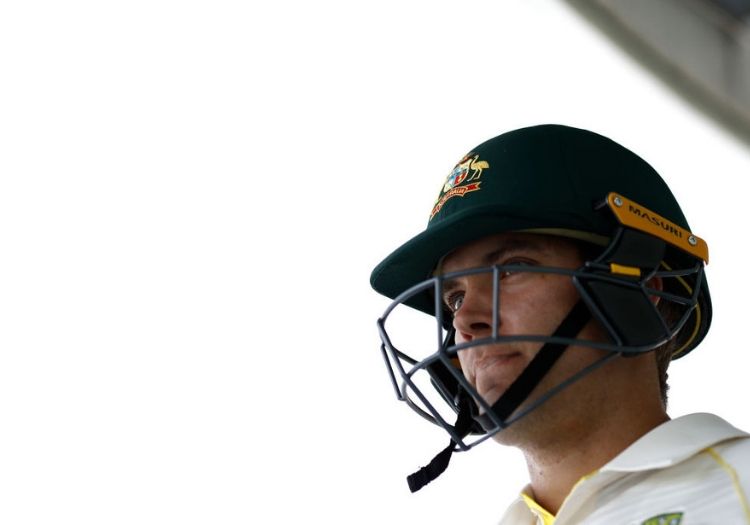 Carey took part in the inter-squad warmup match before the Ashes squad was announced
He reminisces of a different time, when it was toughest – away from professional sport, rejected by footy, released by cricket. He took a job in financial management – not the end of the world by any stretch, but the end of it as he had known it.
"I'd sit at a desk all day wishing I was out training all day or on the cricket field," he looks back. "Luckily enough, an opportunity then came up with the keeping gloves. That all changed pretty quickly – from working to playing cricket and playing in a World Cup. I've been very lucky."
When he returned to professional cricket for a second chance, he did so having first returned to Glenelg, his local club, in a bid to enjoy himself.
There was no ultimate ambition, but an awareness that runs are a flawless currency. He had averaged 10.1 in his first stint with South Australia – "I probably knew it was coming," he admits of the release that followed. In his Glenelg comeback, 10 matches plundered 822 runs. An average upwards of 95; the formula works both ways - South Australia were knocking on the door once again.
"I changed my game a little bit," he explains. "When I first came in, I probably felt like I had to bat like an opening batter and face lots of balls and survive all day. That wasn't how I played my best cricket.
"I went away and just started playing my shots and having a bit of fun and being aggressive. The next time I got in, I went out there and played the way I thought I played my best."
That much has been visible since. His real breakthrough came in the 2017/18 Big Bash. A global, televised arena in which to star. Only D'Arcy Short managed more runs than Carey's 443. His teammates, Jake Weatherald and Travis Head, were next on the list.
Their Adelaide Strikers side – hardly fancied by many but overseen by the calm of Jason Gillespie – stormed to victory. "Having Rashid Khan helped," Carey chuckles.
That is certainly true, but then he was no more crucial than Carey himself, a first-year rookie taking the competition by storm. No Strikers player has ever scored more runs in a single Big Bash season.
Much of what Carey has become – the 2.0 version, he pins to his footy years. To sit down with Carey without touching on his previous reality is to miss out on his internal foundations. Often, he returns to the game's "professionalism" – an obligatory code of work ethic and unfailing toughness.
"You do have to grow up fast in that environment," he says, having begun facing fully-formed adults while he was just a relative cub. "But it is a pretty fair sport, so you never really had to worry about copping unwanted hits.
"Of course, they had bigger bodies – I suppose you learn to cope with that and you get into the gym pretty early. I played footy and cricket up an age-group – cricket is probably more the bat and the ball than the bodies coming at you. That challenge was something I really enjoyed.
"I had two good seasons [with Great Western Sydney Giants]. I thought and I believed that I was on the right path to progress. It wasn't through a lack of effort.
"I was on the right path and certainly have no regrets. It was a great opportunity to learn a fair bit about myself, to grow up, move out of home at the age of 18. Aussie rules teams are quite fit units – I learnt all kinds of bits and pieces that have helped me down the line."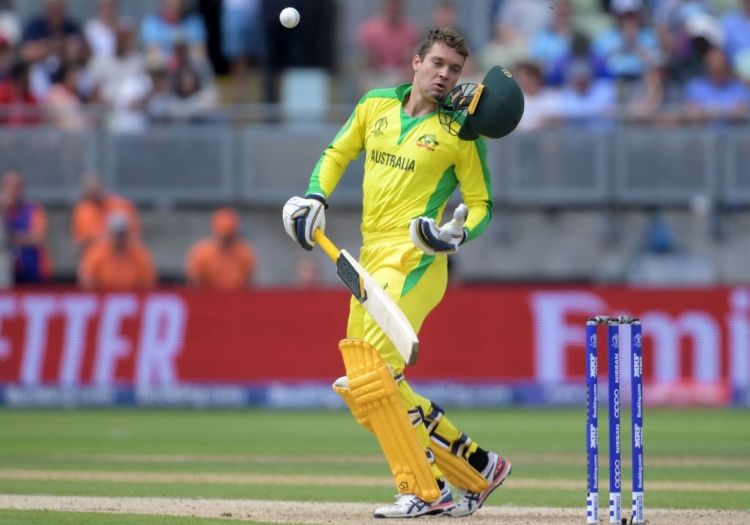 Carey's reputation has burgeoned since an excellent World Cup
Following Cricket Australia's cultural review – an independent appraisal following the sandpaper scandal that reported back an "arrogant" and "controlling" governing body that "does not respect anyone other than its own", Carey was promoted to one of the vice-captaincy positions around the national team's white-ball setup.
A natural step for a natural leader, it is testament to his footy grounding, but also to his own maturity. Two years from 30, Carey might seem like the perfect candidate for such a role, but he remains a relative newbie. He has played just 54 List A matches in his career; 29 of them in the green and gold of Australia.
To give that some context, Jos Buttler – England's one-day keeper and vice-captain – has played 213 List A games. His 249 T20 appearances outweigh Carey's 53 almost fivefold. The pair are separated by less than a year.
Yet, together with Justin Langer, Aaron Finch and Pat Cummins, Carey was part of a group that led Australian cricket from a turbulent time to a World Cup semi-final. He wouldn't be Australian if there wasn't a tinge of regret at falling two wins short, surely, of their greatest world crown. Yet, there is also a touch of satisfaction at what was achieved in a short space of time. After all, England's game plan was four years in the making; Australia's was closer to four weeks.
For a time, they appeared nailed-on winners. The world has witnessed the great Australian teams of the past. Brutal, unstoppable, aggressive. Finch was marshalling a cartel that possessed all that in abundance. That they ran into a rampant England at Edgbaston should take little away from an impressive campaign.
That is certainly how Carey sees it. On a personal level, there were scores of 38*, 45, 46, 55, 55*, 71 and 85. Some effort for a World Cup rookie. As a team, Australia lost just three of their 10 games.
"I think, as an organisation, we can be proud of making the semi-finals," he says.
Then, of course, there was the added complication of the return of the pantomime villains. David Warner and Steve Smith were both part of the squad, with a less than generous reception expected.
Curiously, Carey confesses that his side may have overestimated the levels of hostility waiting for them. Either way, Warner was not affected; he enjoyed a magnificent tournament, while Smith has dominated the subsequent Ashes series.
"I think they and the playing group knew what to expect," he explains.
"But we probably over-pumped it up, I guess. I think we thought it might have been worse, to be honest with you, with the crowd.
"Nothing was a surprise – I think that's a credit to the management and the players to realise that there are going to be some tough times for those players especially. They handled it really well. Their actions speak louder than words."
The jeers and the jokes have – gradually, at least – died down as the drama of the Ashes has stretched itself beyond normal levels. There is an argument, regardless of how it ends, that it will find itself rivalling 2005 for its sheer theatre.
Carey finds himself in an unusual place – an Australian plying his trade in England mid-series. The banter, needless to say, has flown around his county changing room, where he is joined by both Jason Gillespie and Jason Behrendorff. He has had a laugh with Archer, his semi-final nemesis, about that blow to the head.
In his sole red-ball game for Sussex so far, he made two half-centuries against Middlesex, fueling the flames for a late call-up to bolster a failing middle order or, perhaps, at the expense of Paine himself.
Test cricket is the ultimate goal. Carey nods furiously as he acknowledges as much. He would like a crack at the IPL as well, especially with a World T20 coming over the horizon.
He was part of the inter-squad trial match before Langer selected his Ashes squad, an experience that gave him a taste of Test cricket's unique challenges.
"You want that high-pressure game in your warmups – there's no better way than leaving the squad unknown before a four-day game," he says. "Guys wanted to perform. I haven't played Test cricket, but I'm sure it was that kind of pressure, with a selection spot up for grabs.
"Growing up, Test cricket is always there. It's the one you'd play in the backyard, the one you'd watch on TV.
"I'd love to be part of it. It's great to watch the boys go out and do battle. You see it and you dream and you hope. Hopefully, one day I'll play Test cricket, but there's still a long way to go for me. I have to keep improving, keep developing."
That is the crux of it for Carey. Five years ago, none of this seemed possible. Just look at him now.
"You have to pinch yourself," he smiles. "I'm really proud of it all. Hopefully there's more on the horizon.
"I absolutely don't take it for granted. It beats working, that's for sure."
Please ensure all fields are completed before submitting your comment!