Jos Buttler criticises staging of Australia v England ODIs and "not fussed" by series whitewash
NICK HOWSON: The white-ball captain issues a message to cricket boards across the world and asks for major ICC events and bilateral series to be better spread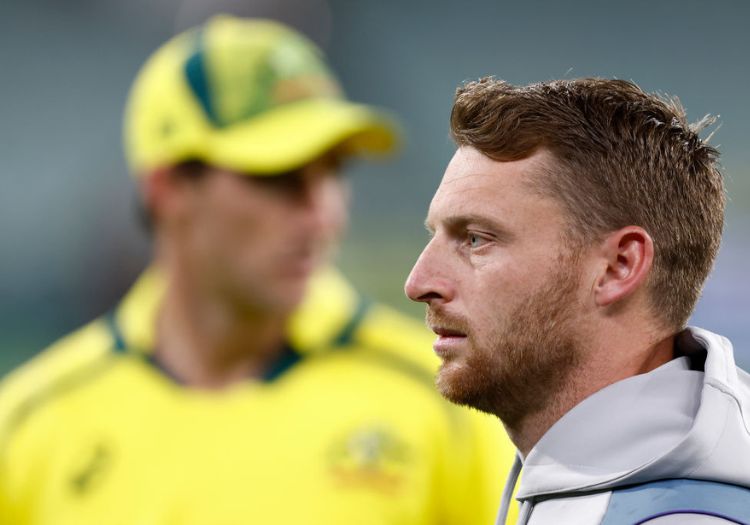 Jos Buttler has issued a damning appraisal of the state of international cricket scheduling and believes young players are increasingly unable to play across the formats.
England men's white-ball captain was speaking after Australia inflicted upon the 50-over world champions their heaviest ODI defeat, by 221 runs, to seal a 3-0 whitewash at the MCG.
The three-match series began just four days after victory over Pakistan secured a second T20 World Cup, completing a historic double.
Just 10,406 fans watched the concluding match, taking the total attendance across the series to just 42,827 after the first and second ODIs saw poor crowds at Adelaide Oval and the SCG.
It comes amid an ongoing debate regarding cricket's packed schedule, exacerbated by the growing number of franchise leagues, which is putting unsustainable demands on players.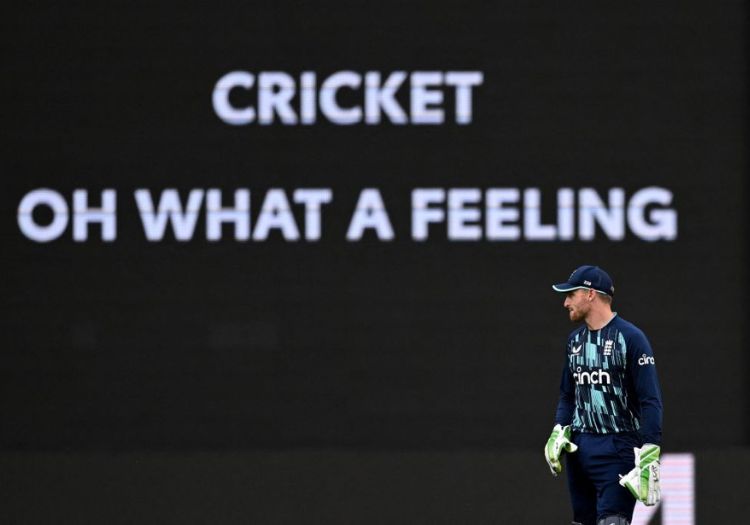 Buttler didn't hide his feeling about the state of international cricket (WILLIAM WEST/AFP via Getty Images)
"Lots of people are talking about how you keep bilateral cricket relevant and I think this series is a good example of how probably not to do it," Buttler told the BBC.
"I think one of the biggest things is having overlapping series. We've got a group of players preparing for a Test series that shortly starts in Pakistan and we've got a team playing here at the same time.
"In the new year, a Test match [in New Zealand] finishes one day, and an ODI series starts the very next day in Bangladesh.
"I feel a bit for the players, to be honest - the ones who are young and coming into the game at the moment. You want to play all formats and I don't think the schedule really gives you that chance at the minute."
England Men - 2023 schedule

January 2023: South Africa (a, 3 ODIs)

February 2023: New Zealand (a, 2 Tests)

March 2023: Bangladesh (a, 3 ODIs, 3T20Is)

June 2023: Ireland (h, 1 Test)

June-July 2023: Australia (h, 5 Tests)

September 2023: New Zealand (h, 3 ODIs, 5T20Is)

September 2023: Ireland (h, 3 ODIs)

October-November 2023: 50-over World Cup

December 2023: West Indies (a, 3 ODIs, 5 T20Is)
Buttler called upon the authorities to respond to the changes to cricket's landscape and to protect bilateral series. Last November, the ICC decided to scrap the Cricket World Cup Super League which saw victories go toward qualification for their 50-over tournaments.
"Just to take care of it, find a way to keep it all relevant," he added.
"Maybe the ICC tournaments should be a little bit more spread out: it gives you a little bit more time to prepare and it makes them probably a bit more special when they do come around as well.
"The landscape of cricket has changed dramatically over the last few years, and we're in a different time.
The reality is the fate of international cricket over the next four years has largely already been decided. The Future Tours Programme, unveiled in August, includes three World Cups and a Champions Trophy and includes England facing Australia at least 24 times across formats.
Attention now turns to the Test team, whose series in Pakistan starts next week (Luke Walker/Getty Images for Surrey CCC)
It says plenty about the status of the Australia series that Buttler, skipper of the only men's team to hold both white-ball World Cups simultaneously, is unfussed by England going down with a whimper.
"It was always going to be a tough series for us, coming off the back of the World Cup," said Buttler, whose side are next in action against South Africa in January 2023.
"It's just been a few games too far and fair play to Australia, they have outplayed us. It's not part of the ranking system [Super League] so there's not as much on the games as there would be.
"Any time England play Australia you want to put up good performances, but it's just been hard. I'm not fussed at all about the results, to be honest. We've got exactly what we wanted from [the tour to] Australia."
---
Related Topics
Please ensure all fields are completed before submitting your comment!