ICC announce qualification process for 2023 Women's T20 World Cup
Bhutan, Botswana, Cameroon, France, Malawi, Myanmar, Philippines and Turkey will compete in an ICC women's event for the first time; meanwhile, Argentina and Brazil will compete in an ICC event for the first time since 2012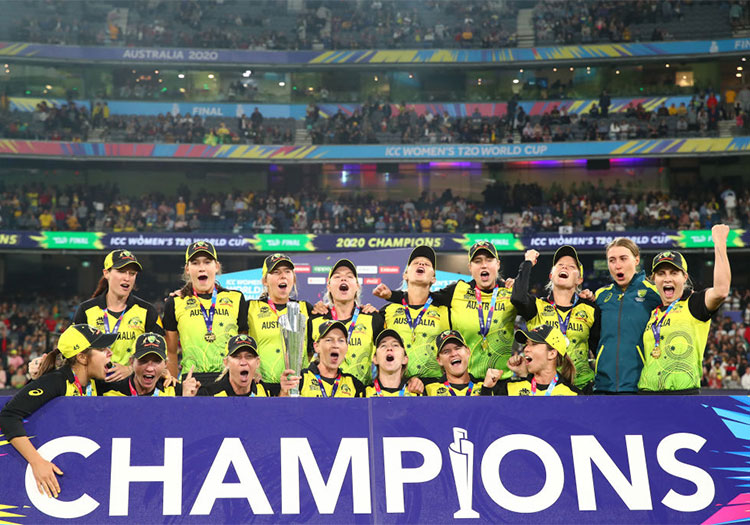 The ICC have announced the schedule for the qualification pathway for the 2023 Women's T20 World Cup in South Africa.
The 10-team tournament which takes place from 9-23 February 2023 will see hosts South Africa plus the seven top teams in the 2020 rankings as of 30 November 2021 – from those that competed in the 2020 event in Australia – will automatically qualify.
The two remaining spots will be filled by two qualifying nations. Regional qualifiers will begin in August 2021 with 37 teams taking part – an increase of 10 from the 2020 qualifiers.
The winners of the five regional events will be joined by the bottom two in the ICC rankings in November 2021 from the nations that competed in Australia in 2020. The highest-ranked qualifier who didn't top their regional group will also feature in the 2022 global qualifier.
Bhutan, Botswana, Cameroon, France, Malawi, Myanmar, Philippines and Turkey will compete in an ICC women's event for the first time; meanwhile, Argentina and Brazil will compete in an ICC event for the first time since 2012.
ICC's women's cricket manager, Holly Colvin said: "We are delighted to be welcoming the return of cricket for ICC women's events.
"This is an exciting time for women's cricket with the ICC Women's T20 World Cup 2020 raising the bar for women's sporting events.
"Sustaining and then building on the momentum from February is key and the start of the next Women's T20 World Cup qualifying pathway is a great place to start.
"There is lots to look forward to in the cricket scheduled with 115 women's T20 Internationals due to be played over seven months and five teams competing in their first ever ICC Women's Qualifier," she added.
Gift a subscription to The Cricketer this Christmas and choose your free gift (a £20 John Lewis gift card or copy of Bob Willis: A Cricketer & A Gentleman). Subscribe here
Please ensure all fields are completed before submitting your comment!