The Analysis: Jemimah Rodrigues and Deandra Dottin set the standard
NICK FRIEND AT LORD'S: Rodrigues and Dottin go about their work in entirely different ways, but both came to the fore for Northern Superchargers and London Spirit
The more you watch of Jemimah Rodrigues in the colours of Northern Superchargers, the harder you would find it to convince a new audience of supporters that she only warranted selection in two of seven games for India against England last month.
The first player to the landmark of 200 runs in the competition – men's or women's – this was her third half century in four games, following an unbeaten 92 against Welsh Fire and 60 in a win over Trent Rockets.
On a used pitch, she put on a clinic in strike rotation, hitting straight where possible to exert the maximum power possible against London Spirit's spin-heavy attack: Heather Knight, Charlie Dean and Deepti Sharma shared half the innings between them.
The longer it went on, the stranger her omission seemed from an Indian side that – from the very outset of their multiformat series on these shores – was crying out for someone to bat like this, with purpose and an intensity that was so often lacking once Shafali Verma and Smriti Mandhana had departed.
Rodrigues struck seven boundaries at Lord's on a tiring surface and scored at better than a run a ball in the two major partnerships on which Superchargers' competitive total was built, even if it was usurped in the end by another quality knock from Deandra Dottin that was opposite in style but almost identical in substance.
A second-wicket stand between Rodrigues and Laura Wolvaardt contributed 53 runs in 44 balls, before the South African's dismissal brought Alice Davidson-Richards to the crease, with whom Rodrigues added 46 in 37 deliveries. This is old news, by the way, but Wolvaardt has a cover drive to die for; she unfurled it twice to the purrs of a venue where, for any scepticism around the innovations of a fourth format, stroke-play quite so pure will never pass without appreciative acclaim.
Between Wolvaardt and Rodrigues, the duo have caused a splash on Twitter as well. On a wider level, social media interaction has been a major positive of the last fortnight; Sam Billings tweeted at the midpoint of this game to declare Rodridgues the tournament's best player so far. It would be difficult to argue with that assertion.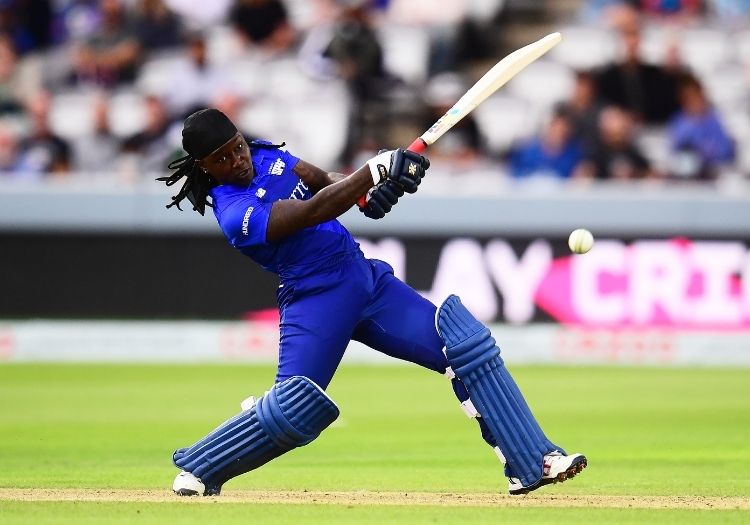 Deandra Dottin played a match-winning hand for London Spirit
Somewhere, India's thinktank of Mithali Raj and Ramesh Powar will be watching on, chuffed at what Rodrigues is doing and perhaps on reflection a tad sheepish at her sparing use earlier this summer. The pressure of being an overseas pro – especially given the absence of Australia's star names in this edition of The Hundred – is no joke.
At her age as well. It is easily forgotten how young she is, having made her international debut three years ago. That India's wunderkind focus has already switched to Verma is a reminder both of elite sport's fickle carousel, but also of the production line at the disposal of an enormous country full to the brim with natural talent, whose enthusiasm can only swell at the sight of Rodrigues starring on this stage.
How much of a difference Rodrigues would have made against England is a moot point now. And in the defence of India's decision-makers, she wasn't at her best when she did play: there were scores of 4 off 21 balls at Worcester and 8 off 15 at Taunton. In a team of slow starters, she was another.
But when Raj calls it a day, there will be a permanent middle order berth with her name on it; and having already accumulated 68 international caps at her tender age, there will be records to break as the months and years progress, so long as Indian cricket makes the most of an era awash with potential.
The beauty of this sport, however, is that there are plenty of means by which to arrive at the same result. And while Rodrigues and Wolvaardt went about their business in the way that best suited them, Dottin is a unique, belligerent asset. The West Indies allrounder wasn't fit to bowl, but she remains the only woman to have reached the milestone of 100 sixes in T20Is.
As it happened, she didn't clear the ropes in her innings, but it was a match-defining contribution – like Rodrigues' earlier effort – that displayed her value as an overseas gun. She nailed Phoebe Graham over mid-on and hammered a cut shot past cover-point, accelerating immediately after the strategic time-out for the home side, who have been crying out for a performance like this.
As the women's game progresses, there will be more power-hitters like Dottin. Ironically, Superchargers might have regretted that Laura Kimmince faced just six balls at the death; few hit the ball cleaner.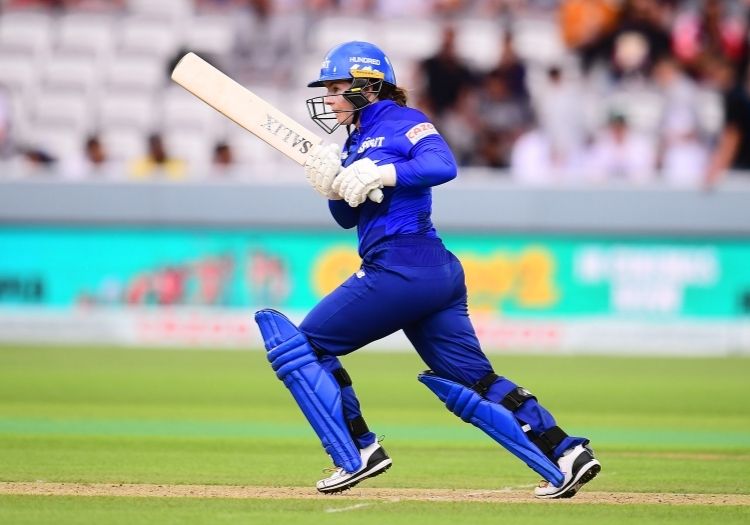 Tammy Beaumont played an understated knock for the home side
For the moment, however, Dottin is the best in her field. When Kalea Moore was handed the ball to deliver the final set of five, she removed her helmet as a sign that she meant business, belting the second and third deliveries through the off-side to win the game, reaching fifty in doing so. For what it's worth, removing her helmet was a breach of ECB protector regulations, though ensuring those rules are enforced is ultimately a job for the umpires.
At the other end, Tammy Beaumont had played the perfect knock for the circumstances, doing what she had to do with a minimum of fuss. Given the extent of Spirit's resources, it is criminal that this was their first win since their opener against Birmingham Phoenix.
Chloe Tryon wasn't required and Knight fell for 16 to the impeccable Linsey Smith, who offered a reminder of the depth at England's spin bowling disposal. Were Sophie Ecclestone to be unavailable, Smith and Kirstie Gordon would represent very able deputies in the left-arm department. Superchargers were let down by their ground fielding, which was poor throughout, but otherwise were shown up by a generational star, who hits the ball harder and further than most of her peers.
All told, a tale of two overseas players. For the first time in this competition on their home turf, it was London Spirit who came out on top.
Please ensure all fields are completed before submitting your comment!