Ebony Rainford-Brent: "The game is going through an emotional upheaval and that takes a bit of time"
FROM THE MAGAZINE: Ebony Rainford-Brent faces up to our questions on how she got started in cricket, her role with the ACE charity, and what we need to do next to encourage diversity in cricket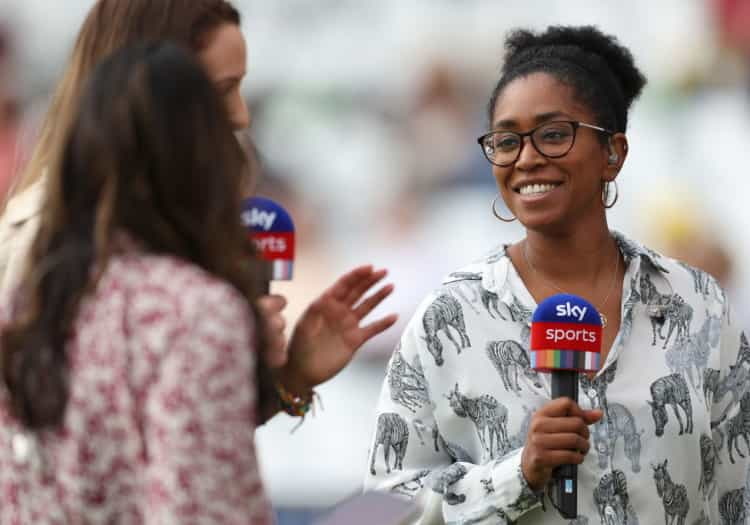 A World Cup winner with England in 2009, Ebony Rainford-Brent is on the Surrey board, chairs the ACE Programme charity, and is a regular broadcaster with Sky and the BBC.
This is an abridged version of the 'Facing Up' article that features in our February 2023 magazine. To read the full version, grab a copy of the magazine by clicking here.
What do you tell people you do for a living?
Ha! I don't know what to say.
But I'm a broadcaster, a board member and the chair of a charity. I'd say I do anything to avoid having a real job.
How did you get into cricket?
It was one of those grassroots programmes aimed at inner-city schools in South London.
I wasn't interested in cricket. Football was the one for me. I wanted to play for Liverpool and I wanted to be Robbie Fowler. I used to wear stickers on my nose like him.
But then, when I was about 10, someone came into my primary school. His name was Tony Mooney and he just made it so accessible and fun.
I remember hitting the ball out of the playground and thinking, 'Oh, this is the best feeling ever!' So he got me to go down to Stockwell Park School, where about 50 kids played on a Saturday.
I was spotted by a lady called Jenny Wostrack, who was a niece of Frank Worrell, and she spotted my talent and became my mentor, really.
Is that an example of someone making it through the system or despite the system?
There wasn't a real route into the sport then. Not for people from an urban, low socio-economic background.
But I was supported by Jenny and she secured scholarships, found cash and drove me around.
So, I was lucky. But it was despite the system, really. That's why I'm driven now.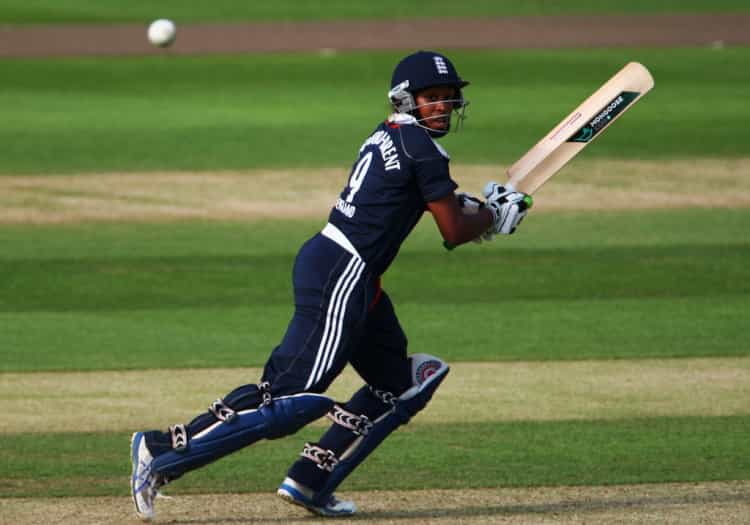 Ebony Rainford-Brent in action for England during T20I [Clive Mason/Getty Images]
Is it much better now?
It is a bit better. But it varies hugely depending on the region. The further north you go, we're finding it's a bit better.
I think we, at ACE (African-Caribbean Engagement Programme), are doing a good job. As are Chance to Shine and the MCC Foundation.
But the hardest thing remains trying to go up the pathway if you're not from a wealthy background. That's the area we need to invest in more.
Are you satisfied with the impact of ACE?
Well, we're only scratching the surface on a few things.
The biggest challenge is getting kids into the performance pathway. Because we have a limited number of coaches who also need to get out into the community and simply get people playing.
And it's quite hard balancing those two because we don't have enough resources to do both.
So our challenge is getting laser-focused with the impact we want to have. We need to fund-raise massively to get the job done. But then you spend so much time looking at fundraising.
The other issue for us is ensuring that the environments that our young people go into can accept them.
I don't think it has to do with skin colour at all. I think it's more about class and making sure the environment is set up to think about young people from disadvantaged communities.
So we're making progress?
We are. But I know we all want to see accelerated change.
I've gone from feeling hopeless three years ago to being very hopeful now. I don't think it's going to be as quick as we'd like, but there's no doubt we're seeing a massive shift in conversations and engagement.
There's more people who genuinely want to see our game inclusive and open. I don't think that's a hard sell anymore. 
The upheaval in Yorkshire is healthy, I think. I reckon that, in 10 years' time, we'll look back and say it's one of the best things that ever happened. But the game is going through an emotional upheaval and that takes a bit of time.
It's a process and it's not easy. But I think it'll work out. We're nudging forward. We're getting there.
Does the women's game have a diversity issue?
It has an emergency. It's brushed under the carpet but it is an emergency.
If you look at the stats through the park talent pathway, it's way behind. We need to double down – no, we need to quadruple down – on our efforts in this area because the game is struggling to reach inner-cities and that's where you find a lot of the diversity.
With ACE programme, we have set a target of 60 per cent of our academy being girls. At the start, 13 per cent were females and we got up to 17 per cent. I don't think many other programmes have enough diversity.
You were at the launch for the LV= Media Diversity Grant, which sees a student from a minority community win a paid internship to cover cricket in 2023. Explain why you believe such schemes are important...
I want to see our game representing society and for that, you need diverse thinking and voices from different backgrounds.
This is an initiative that starts to bring through those different voices.
It's also about building that network. In my own personal journey in cricket, I had help from people like Jenny and Richard Thompson (ECB chair, was Surrey chair) who helped me integrate.
Hopefully we'll also see this generation of young people in the media make it easier for the next.
Inside our February issue of The Cricketer magazine, you'll also find:
- Cover feature: The game's leading writers weigh in on where they think Test cricket will be in 20 years
- David Gower talks cricket over lunch with Sir Tim Rice
- Mike Brearley asks if 'Bazball' will pass the Test of time
- Barney Ronay believes Test batting techniques are shot
- Dean Wilson's diary from England's tour of Pakistan
- Mickey Arthur: County cricket is revered all over the world
- George Dobell says we can all make cricket more inclusive
- Nick Friend: Australia remain team to beat in Women's T20 World Cup
- Andrew Samson pores over the stats of 2022
- And much, much more
---
Related Topics
Please ensure all fields are completed before submitting your comment!