The Hundred propaganda highlights the responsibility that comes with free speech
PAUL EDWARDS: I do not expect broadcasters to trash a competition for which they have paid millions of pounds but I do expect the commentary to be balanced and the presentation to avoid the crude promotion of the ECB's message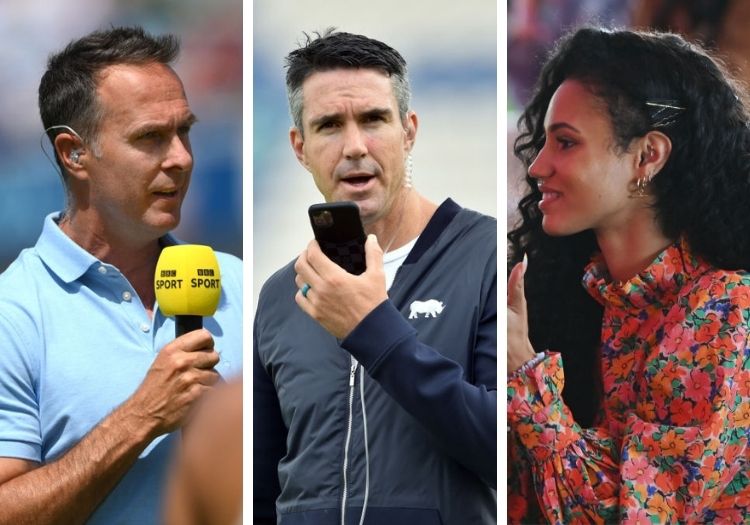 Freedom of speech is one of those phrases that trip off the tongue without visiting the brain. At times taken for granted, at times grievously abused, it is thus threatened by both complacency and extremism. Although one can rightly be arrested for inciting someone else to religious or racial hatred, Andrew Doyle's recent book Free Speech has suggested that other dangers are less obvious. Apparently, the police can now even investigate what one thinks. Bad luck with that.
No, you haven't clicked on an article about civil society or political philosophy; this is still a cricket column. But my broader thoughts about this topic have been stirred in recent days and, quite frankly, I blame my editor Sam Morshead.
For had it not been for his piece on TheCricketer.com I would not have known that a banner reading "Forget The Hundred, Warwickshire CCC, Follow the Bears" had been removed by stewards from one of the stands at Edgbaston during a recent Royal London Cup match.
The explanation, so one understands, is that Warwickshire did not want their club badge, which occupied, at best, one-fifteenth of the banner's total area, associated with an "anti-cricket" message. The original piece continued: "The fans who brought it into the ground with them said they were told 'the club wanted us to remove the banner due to the amount of money the ECB have put into The Hundred' ".
Let us just consider all this for a moment. Warwickshire, where Birmingham Phoenix have played for less than a fortnight, were so defensive and insecure about the new competition and their relationship with the ECB that they could not allow a banner to remain, even though it encouraged spectators to support the county that have played on the ground since 1894.

The notion that some folk should encourage a county in clear preference to a construct was unacceptable to them. The consolation is that such clod-hopping, atypical stupidity has had its just reward. The removal of the banner was shown on Twitter and reported here last week. And now it has a little more publicity. It is so out of character for a club where I have – or had – many friends.
But July was a rough month for banners. A week last Friday during Lancashire's Royal London Cup match against Sussex at Sedbergh an Old Trafford official ordered the removal of one that read "Not The Spin". The fact that some explanation is necessary suggests how ill-conceived the action was. "Not The Spin" is the name of a magazine published by the Lancs Action Group, an organisation that has often been critical of the club's hierarchy.
Now let it be made perfectly clear that although I cover a fair number of matches at Old Trafford I have no connection whatsoever to the LAG. Indeed, it seems our views on Sedbergh as a venue for Lancashire's games are diametrically opposed. But I could not understand the rationale behind the removal of a banner which, I suspect, would have meant little or nothing to most spectators on the ground and which, unlike the one at Edgbaston, did not even espouse a view obviously at variance with any official one.
Yet again, of course, the action rebounded on its perpetrators. More people noticed the kerfuffle around the removal of the banner than would have paid the thing a scrap of attention had it remained.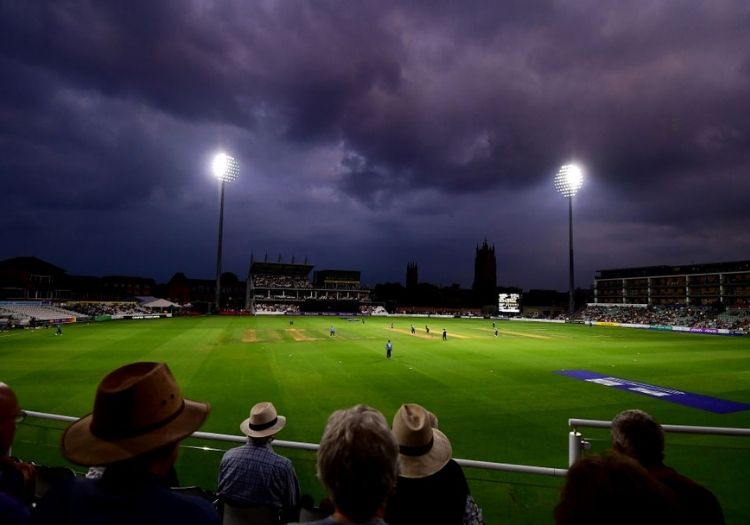 Grounds like Taunton have been well-attended against the backdrop of The Hundred
I didn't much enjoy writing the preceding paragraphs. Rather like thousands of others, I have come to appreciate county cricket all the more over the past couple of weeks and have been heartened by reports of large attendances at Royal London Cup games in Taunton, Chelmsford and Scarborough.
The Hundred, while its benefits for women's cricket are surely plain, has also made me understand anew how fundamental is my attachment to the 18 counties, many of which are well-run by officials who could probably earn more elsewhere. But the free speech I enjoy in these columns brings with it an obligation to display objectivity, even when writing about the things I love.
And so, subject to the type of conditions outlined in the first paragraph, I will always defend a person's right to say or write whatever he or she wishes. There are plenty of societies around the world in which such a right does not exist and I would not wish to live in any of them.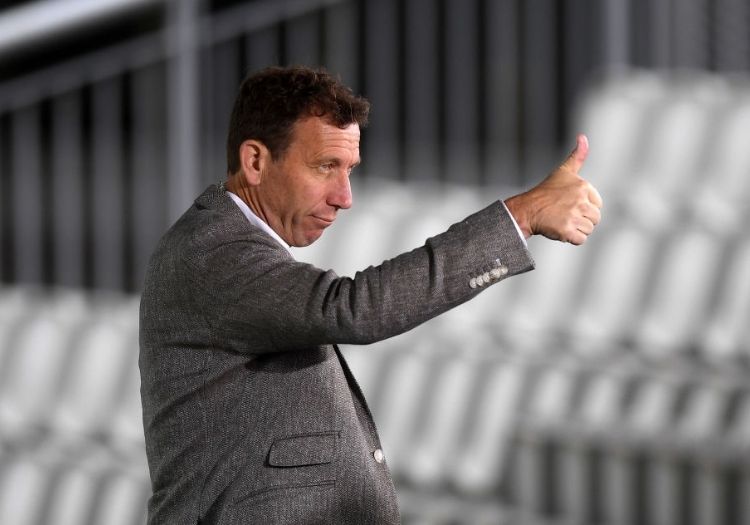 Michael Atherton has appeared on Sky Sports' coverage of The Hundred
And yes, I will defend even the commentators on The Hundred, some of whom have been so obsessed with the promotion of the new competition that they hang their objectivity on a hook just inside the pod and praise everything in sight. But I am not the only one who has noticed this. Friends wonder where they might get a pint of what one or two former international cricketers are drinking because they wouldn't mind an hour or two of purblind euphoria either.
Much more seriously Mike Atherton wrote in The Times: "A gripe is that the early hard sell was jarring. There should be enough confidence in the game to allow the competition to sell itself and, crucially, for viewers to make up their own minds. If everything is wonderful then nothing is; if everything is the best ever, then nothing is. Viewers are not fools."
Neither, I might add, are very many commentators. It has been important for me to watch the presentation of The Hundred when I am not working at the Royal London Cup and I reckon wall-to-wall propaganda is finally giving way to analysis.
No, I do not expect broadcasters to trash a competition for which they have paid millions of pounds but I do expect the commentary to be balanced and the presentation to avoid the crude promotion of the ECB's message. Not for the first time, I miss Richie Benaud, but that's merely to be expected. If you avail yourself of free speech it helps to understand the power of words.
Please ensure all fields are completed before submitting your comment!