The county game is about so much more than readying for England
PAUL EDWARDS: My desire to retain a 14-match County Championship stems far more from a desire to meet the needs of young cricketers in the nets than from an obligation to please the members in the pavilions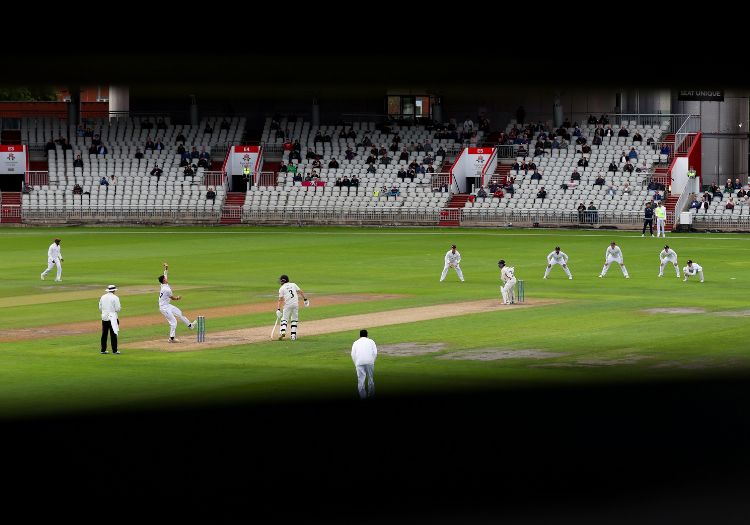 I want you to imagine something and for one or two of you it might be a little tricky. I want you to imagine that you are a Leicester-born teenage boy. Let's call you Asif. (The name has been chosen with the utmost care and respect. According to the 2011 census – the results for the 2021 survey won't be available until next year – 32 per cent of the population of that great city are of South Asian heritage.)
Anyway, you are cricket-crazy. Loads of your mates are hooked on the IPL and many others are mad about football but for some reason you prefer Test cricket. You see why it's the toughest examination of a player and you have been excited by the style of Ben Stokes' England team this season. (You have never heard of Norman Tebbit.)
All this is particularly important because you are a flippin' good player. You've joined a club and are doing well. You have already attracted the attention of the Leicestershire coaches and played a few age-group games. Some evenings you go home and watch the Test highlights on TV. You don't dare say it out loud but you wonder if one day, that might be you. People keep saying cricket is a game for everyone. You hope it's true…
Okay, let's leave the exercise there.
Of course, it doesn't have to be Leicester. It could be Derby or Northampton or Bristol. And nor does it have to be a town or city where a first-class county has its headquarters. It could be Bridgwater or Dudley or Haywards Heath. Or Shrewsbury or Bideford or Norwich. The point is that you have a route towards the first-class game. So why is it that in this age of diversity and inclusion are there plans to make that route narrower?
Some of the proposals apparently put forward in Sir Andrew Strauss' high-performance review of professional cricket will do exactly that. Already one county's chief executive has said that he will have to make employees redundant if the number of first-class games is reduced, though the news of Friday morning suggest this is extremely unlikely for 2023, at least.
That makes dismal sense. If there are fewer fixtures, counties will be able to survive on smaller squads and the red-ball specialist will become an endangered species, particularly outside the international game.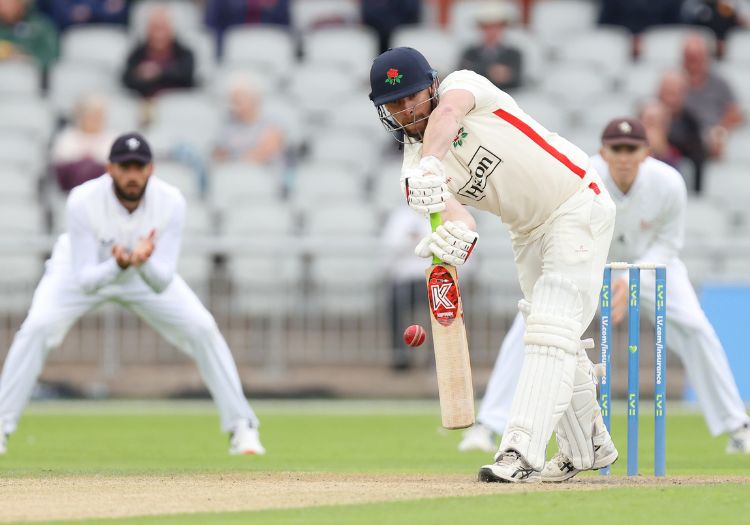 The results of a high-performance review will partially determine the future make-up of the domestic schedule (George Wood/Getty Images)
Clubs are more likely to rely on their experienced cricketers and the clearly outstanding youngsters. Late developers? Not so much.
Would Ben Compton get another go at Kent? Would Chris Rushworth have had another opportunity to revive his career at Durham? Would Richard Gleeson, now a T20 international, have been plucked from community coaching and national counties cricket and given an opportunity to sample the first-class game with Northamptonshire? I doubt it.
Anyone who has read these pieces over the past few months knows that one of the things that has saddened me about the debates regarding the domestic structure of English cricket is the rancorous language used on both sides.
But one aspect of it all that has particularly affronted me is the assumption that those of us who would like to keep a 14-match County Championship are merely "dinosaurs" or "old fogeys" and that all we are bothered about is keeping things as they are so that we can carry on watching four-day cricket from our pavilions or press boxes.
Yes, I'm sure we do prefer the rhythms, nuances and demands of the red-ball game. But I would hope that reasons are more diverse and altruistic than that. They range from the impact of climate change on our game and the increased likelihood of extreme weather events, something which hardly anyone seems to have considered properly, to the need to offer those players with a chance of playing Test cricket the preparation they need.
In that regard I am indebted to Jeremy Lonsdale, who pointed out that since his last County Championship match ended on July 22, Harry Brook has faced 203 balls in competitive cricket, 170 for England A against the South African tourists in a non-first-class game and 33 in four matches in The Hundred.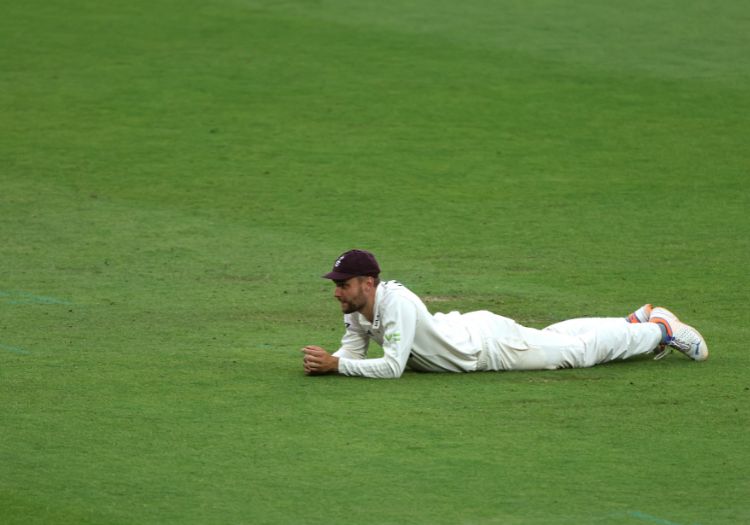 The current suggestion is that the number of games in next year's County Championship won't change (Charlie Crowhurst/Getty Images)
This is the player who currently stands fifth in the first-class averages with 967 runs at an average of 107.4. If a member of England's middle order was currently injured before the final Test at the Kia Oval, Brook might well make his debut having had no preparation worth the name.
Do I blame him for accepting a contract in The Hundred? Not at all. He is a professional sportsman. Do I blame the planners of a misshapen schedule that clots the summer with short-form cricket? Absolutely.
That said, I have no doubt that Andrew Strauss has the best interests of England cricket at heart. But I have heard him say nothing which suggests to me that he understands the broader, deeper and altogether admirable services that the counties give to the whole English game, not simply the national side.
County cricket (and his UCCE experience) made Strauss the superb player he was and it grieves me that he now doesn't appear to give a toss about it.
Many of us are currently campaigning in the hope that our arguments will be heard. Most people are doing far more than me. Lancashire's members have secured a binding vote on Strauss' proposals with a commitment that no reduction in first-class fixtures is included in the options. Officials at other counties have been lobbied and I think this will go on over the next three weeks or so.
I can't speak for others but my motivation stems partly from my conviction that the provision of England players is only one of a county's primary functions rather than its raison d'être.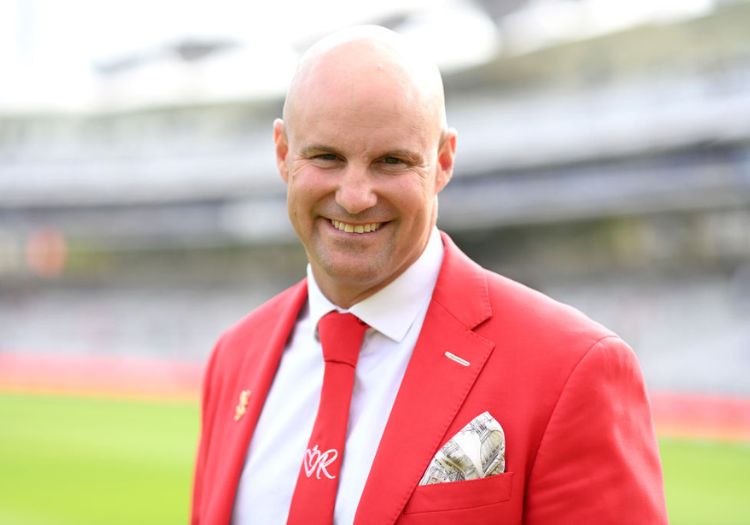 The man making the big decisions... (Gareth Copley/Getty Images)
Otherwise professional cricket in this country would be about nothing more than the 50 or so players who might just be in contention for an England cap at any particular time. (And while we're on that subject, I've never known a coach who wasn't absolutely delighted when one of their players got international recognition; on the other hand, I've known a few who were livid with fury when their lads were ignored.)
But a county's functions range far more widely than that. Those professionals who have played Championship cricket render the game enormous service whether or not they have represented England. And so my desire to retain a 14-match County Championship stems far more from a desire to meet the needs of young cricketers in the nets than from an obligation to please the members in the pavilions.
Both groups matter, but anyone who has derived as much happiness as I have from the game wants to pass on something of that joy to the next generation. The events of the past few weeks have shown me I am not alone.
---
Related Topics
Please ensure all fields are completed before submitting your comment!