West Indies back under fire coach Phil Simmons: "He's still the best man"
The president of the Barbados Cricket Association had called for his removal after he attended a family funeral on Friday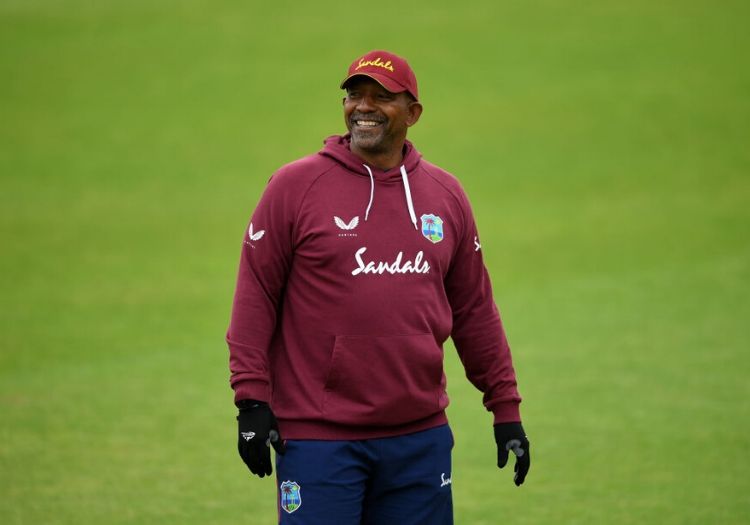 Phil Simmons' position as West Indies coach remains secure despite calls for his sacking after he attended a family funeral.
The 57-year-old left the Windies' training camp based at Emirates Old Trafford to attend the ceremony and has come in for scathing criticism.
Conde Riley, a member of the Cricket West Indies board and president of the Barbados Cricket Association, demanded his "immediate removal" as coach in an email to fellow board members.
He added that Simmons had "endangered the lives" of the entire group, who are living and training under biosecure conditions in Manchester before the Test series against England starts on July 8.
But CWI appear unmoved and have put their full backing behind Simmons, who was only installed for a second time in October 2019.
"I want to assure West Indies cricket fans that Phil Simmons still has the full backing of CWI, no matter what has been said," CWI President Ricky Skerritt said.
"When all is said and done, Phil's job is not in any way threatened by that letter.
"He went through a very vigorous recruitment process nine months ago and was the best man we could have found for the job. He's still the best man."
Skeritt added that Simmons had obtained permission to leave the group and was now in quarantine until he returns a negative test for COVID-19. He had previously returned two negative tests during the camp.
Save 30% when you subscribe to The Cricketer's print & digital bundle. £35 for 12 issues
Please ensure all fields are completed before submitting your comment!