South Africa suspends all cricket for 60 days amid coronavirus pandemic
All first-class cricket, Momentum Cup matches, semi-professional and provincial fixtures, as well as junior and amateur level games have been terminated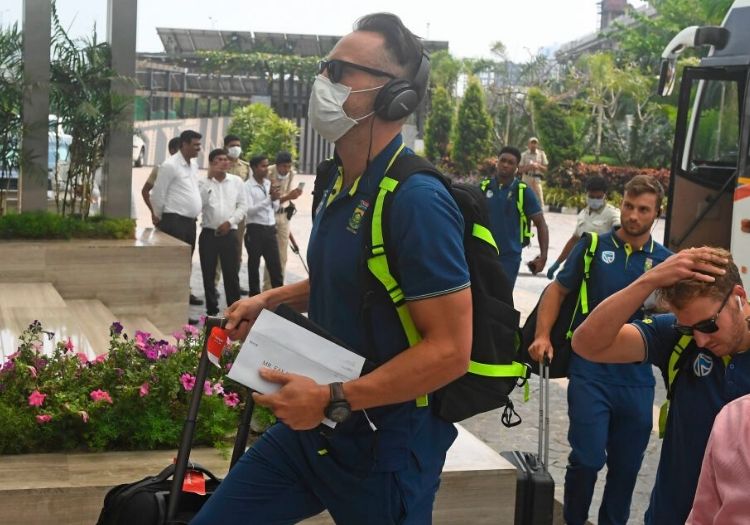 Cricket South Africa has suspended all cricket for 60 days in an attempt to minimise the threat posed by the coronavirus pandemic.
On Monday morning, the country's department of health confirmed that South Africa now had 62 confirmed and verified cases of COVID-19.
In recent days, the Proteas' tour of India has been cancelled, as was the Over-50 World Cup, which was taking place in Cape Town.
All first-class cricket, Momentum Cup matches, semi-professional and provincial fixtures, as well as junior and amateur level games have been terminated, in accordance with the decision confirmed by the national governing body following a meeting with Cyril Ramaphosa, the nation's president.
"We at CSA take this pronouncement by the president and the cabinet very seriously and we will most certainly use our leverage to ensure that we minimise the impact of the virus in our spaces," said acting CSA chief executive Dr Jacques Faul.
"Consequently and during this time of absolute caution and surveillance, we would like to call upon all our members and affiliates to desist from taking part in any cricket-related gatherings and other transversal events that will include the congregation of large numbers of people and/or up to 100 people."

The decision comes as Ramaphosa declared the outbreak a national disaster and announced a ban on travel from the worst-affected countries.
"Initially, it was people who had travelled out of the country, especially from Italy, who had positively tested for the virus," he said.
"It is concerning that we are now dealing with internal transmission of the virus."
Any gatherings for football with more than 100 people present have also been banned.
"This measure has a direct impact on all our football activities, particularly matches as most if not all our matches are attended by more than 100 people," said the South Africa Football Association's acting chief executive Thamsanqa Gay Mokoena.
Sussex and Kent, both of whom travelled to South Africa as part of their pre-season preparations, returned home early from their trips to the country. Sussex had been based in Cape Town, with Kent in Potchefstroom.
Please ensure all fields are completed before submitting your comment!