Radio X DJ Toby Tarrant and talkSPORT presenter Max Rushden invest in British bat company
The pair are part of a group of investors in Woodstock Cricket Co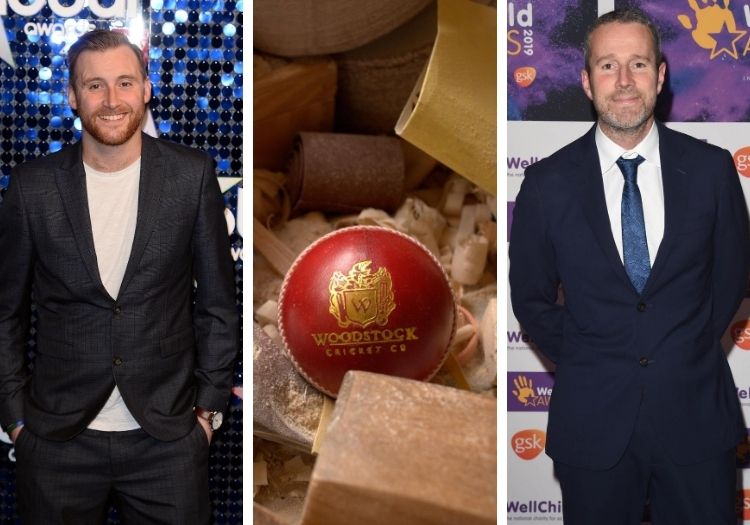 Bespoke bat manufacturer and equipment supplier Woodstock Cricket Co has been purchased by a group of investors that includes Radio X DJ Toby Tarrant and talkSPORT and ex-Soccer AM presenter Max Rushden.
The pair have long been followers of the game and are now shareholders in a brand that provides equipment to several county cricketers such as Worcestershire captain Joe Leach, and Gloucestershire's T20 Blast captain Jack Taylor.
Woodstock was founded by John Newsome in 2010 and has since established itself as a smart, clean-cut brand that appeals to the traditional club cricketer.
"As a cricket-lover it's really exciting to be involved with Woodstock as it takes this next step," Tarrant commented.
"However, I do want to apologise in advance to all my fellow bowlers out there because the bats are world-class."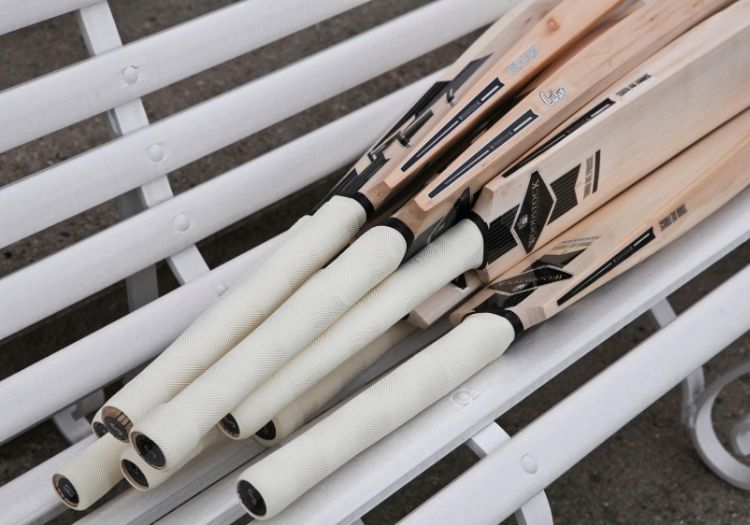 All bats are handmade in Woodstock's workshop in Shropshire
Rushden added, "I am really excited, and honoured, to be involved with Woodstock. I love cricket. The last time I was on a cricket pitch I shared a stand of seven with Andrew Strauss, scoring the majority of the runs (5), while he prodded at the other end.
"He finished 114 not out, but that detail isn't important. What is important is that had I been using a Woodstock bat, I would probably still be at the crease – I would recommend you get at least five each."
The group of investors is led by long-term shareholder Johnno Gordon who has been part of the Woodstock team for 10 years. Gordon will now become majority shareholder following previous owner Newsome's decision to step down from running the business to focus solely on his role as master bat maker.
"Our main priorities have always been to provide cricketers with top quality equipment at a fair price point, with service levels to match that of our products" said Gordon.
"It has always been vitally important to us that our service levels as well as our products set us apart from our competition and that will remain our aim in the months and years ahead.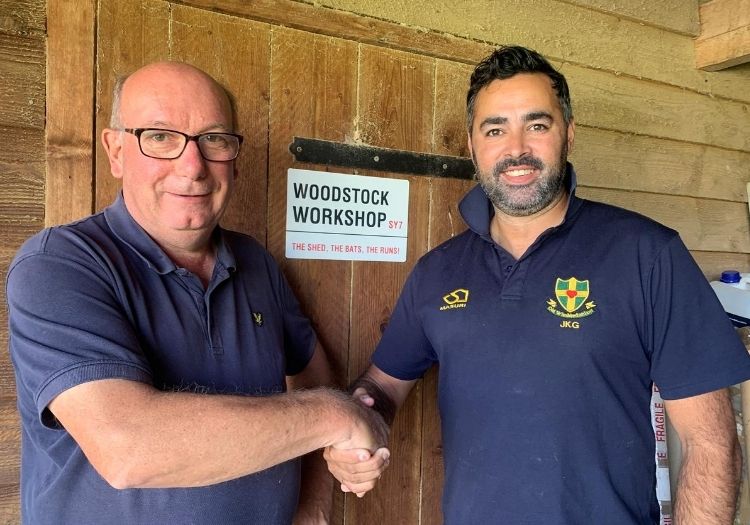 Founder John Newsome (L) with new lead shareholder Johnno Gordon
"We have great respect and admiration for all competitor brands in the market and look forward to being a part of an incredibly strong group of British bat makers moving forwards".
Newsome, who has also been a big part of the process, will continue to play a lead role in the business, making bats and dealing with clients at the Shropshire based workshop.
"Taking a step back from the day to day running of the business now allows me to concentrate on making bats and dealing with our customers on a daily basis," Newsome said.
"My time is much better spent on these tasks rather than the admin side of running a business that takes so much time away from the fundamental task of making bats and dealing with orders which is of course the most important part of our business.
"Johnno taking the business on is the correct step forward and I am excited by what will come next for Woodstock. The investors are all looking forward to this new challenge, and I look forward to being a continued part of Woodstock's growth during this next phase".
Please ensure all fields are completed before submitting your comment!