Family guy Harry Brook unconcerned by the razzmatazz of The Hundred
NICK HOWSON: The Yorkshire batter will represent the Headingley-based franchise coached by Darren Lehmann. Amid a stellar campaign, everything looks in place for a successful campaign on a grand stage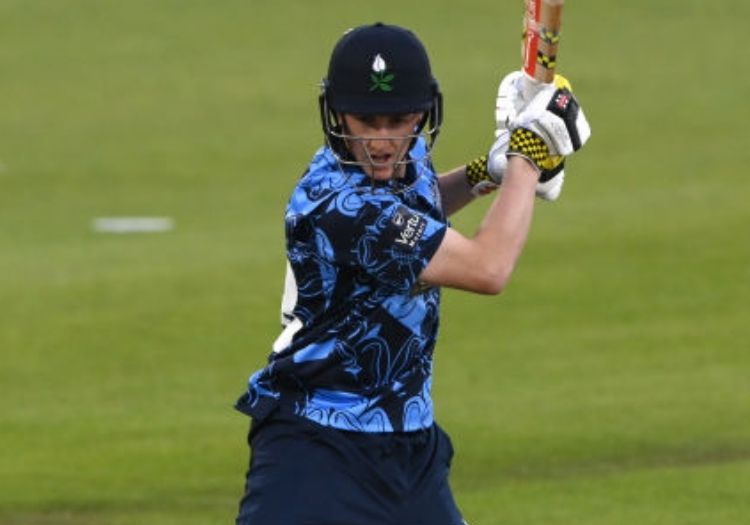 Harry Brook is hoping to continue to pay tribute to his late grandfather with Northern Superchargers in The Hundred.
The 22-year-old was signed up for the 100-ball competition during February's re-draft.
The Superchargers begin their campaign against Welsh Fire on Saturday (July 24) live on Sky Sports and BBC Radio Five Live Sports Extra.
But despite the opportunity to showcase his talent to a wider audience, Brook is focused on repaying his family's faith.
Grandad Tony passed away in 2012 and ever since the right-handed batter has been closely associated with Prostate Cancer UK, and previously sported the charity's logo on his bat.
"I decided to help them as much as possible," he told The Cricketer. "I had it on the back of my bat for a few years. It was in aid of him.
"He was massive. He would take me to the nets every day after school. He's had a big part to play in my career.

"I still wish he was here to watch and I think he'd be very proud of what I have achieved so far. Hopefully, I can keep carrying on with what I am doing.
"It all goes to him.
"He liked the proper cricket but he would definitely have come and watched and supported me the whole way.
"When you're younger you have to get to places to play. You need to rely on your parents and grandparents and they played a massive role. They were a massive help."
Brook is one of seven Yorkshire players signed up by the Darren Lehmann-led Superchargers, who are based at Headingley where the Aussie spent nine distinguished years as a player. Only Oval Invincibles, who have eight players from Surrey in their ranks, have more playing on home turf.
"Hopefully, especially the older lads like, Dave (David Willey), Lythy (Adam Lyth), Tom (Kohler-Cadmore), can bring their experience of playing at Headingley and pass it on to the other lads," said Brook.
"Yorkshire have made it a bit of fortress in the last couple of years. We've played really well and hopefully, we can take some experience and learnings from playing there and pass it on to the other guys.
"Boof (Lehmann) was obviously a legend of Yorkshire when he was there. So for him to be coach and run the show is really good for him. Hopefully, he can bring some experience and pass some on.
"Quite a lot of people like watching him when he was playing there so they might enjoy coming back to watch a team that he is coaching. Hopefully, we can get some big crowds."
It remains to be seen whether Yorkshire fans will be as quick to transfer their allegiance, particularly while their team is contesting the One-Day Cup.
"I don't think some of the members are that happy," Brook accepts. "But the way the game is moving towards white-ball it was only a matter of time before someone made a new game. It's here now and hopefully, it all goes well. Hopefully, it is a good spectacle to watch. It is all about entertaining.
"It's the same game just 20 balls less than a T20 isn't it? Come down and enjoy it. It'll be similar to T20 with flags, music and fireworks. It'll be quite similar and it'll be played in a similar way."
Pyrotechnics, live music, good crowds both on TV and at the ground and funky new rules have been among the main characteristics of the opening rounds of The Hundred.
But for a Keighley-native whose route to the top has included spells at Sedburgh School and Burley in Wharfedale CC, these bells and whistles barely register.
"I'm not bothered about the cameras and flashing lights," he added. "I just want to win as many games as possible.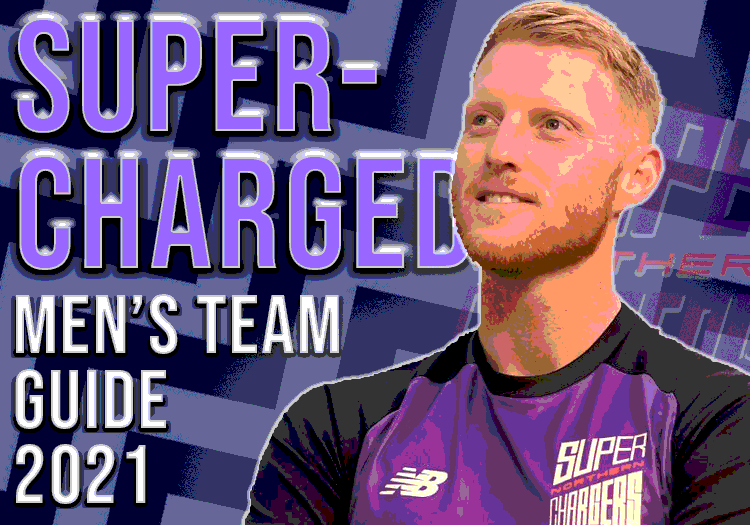 "I've always been a laid back character, fairly chilled. Nothing like that really bothers me. I want to do well but I am there to win as many games for the team I am playing for, whether that be Yorkshire or the Superchargers.
"Every since I've been really young I've wanted to be a professional cricketer so I'm not bothered about the flashing lights. I'm there to score runs."
And score runs he certainly has done. In 10 LV=Insurance County Championship matches he's accumulated 576 runs at 45.28 (only Adam Lyth's numbers are better for Yorkshire from the same number of games).
Brook's best returns have ominously come in the T20 Blast, smashing the third-most runs in the tournament's group stage (485) and accumulating the best average of anyone (80.83).
"I feel like I know my game better and I know where my scoring options are in T20 cricket," Brook said when asked what was behind the haul. "For red-ball I've made my defence better no and that is key to scoring runs. I'm improved on those types of things.
"I know my options. In T20 cricket I know where I want to hit my boundaries. I take my time, look at the field and have my different options for what I think the bowler is going to bowl. I've executed it well this year."
Please ensure all fields are completed before submitting your comment!