Dilhara Lokuhettige banned from cricket for eight years after anti-corruption breaches
The former Sri Lanka international was charged with three offences under the ICC anti-corruption code in January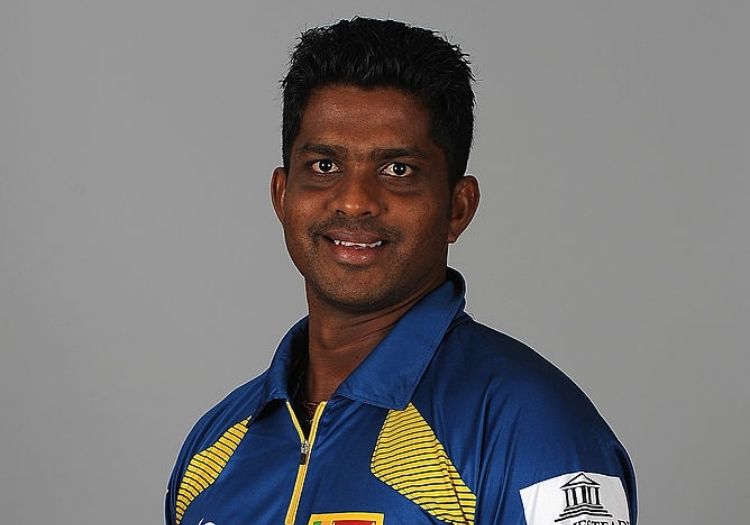 Dilhara Lokuhettige guilty of three ICC anti-corruption offences
Ex-Sri Lanka allrounder Dilhara Lokuhettige has been banned from cricket for eight years after multiple breaches of the ICC anti-corruption code.
The governing body found the 40-year-old guilty of three counts of the rules in January and have now handed down a punishment.
Lokuhettige will be prohibited from being involved in cricket for eight years, a reprimanded backdate to April 3, 2019.
On behalf of the Emirates Cricket Board, the ICC has also charged Lokuhettige with three further breaches of the code in relation to events around the T10 League in 2017, with those proceedings ongoing.
In nine one-day internationals and two T20s, the Colombo-native scored 101 runs and claimed eight wickets for Sri Lanka.
ICC general manager - integrity unit Alex Marshall said: "Having represented Sri Lanka in international cricket, Dilhara had attended a number of anti-corruption education sessions and would have known his actions were a breach of the code.
"The severity of the sanction reflects the seriousness of his offences and his continued refusal to cooperate and should serve as a deterrent for anyone considering getting involved in corruption of any kind."
Subscribe today and receive The Cricketer's centenary issue – six issues for £19.21. Click here
Please ensure all fields are completed before submitting your comment!