Cricket can learn from umpire howler in Chennai and allow officials to specialise in a TV role
SAM MORSHEAD: While TV umpires are trained in the use of the technology, there is a very convincing argument that the game would benefit from employing a panel of officials whose only responsibilities were in studios and not at the crease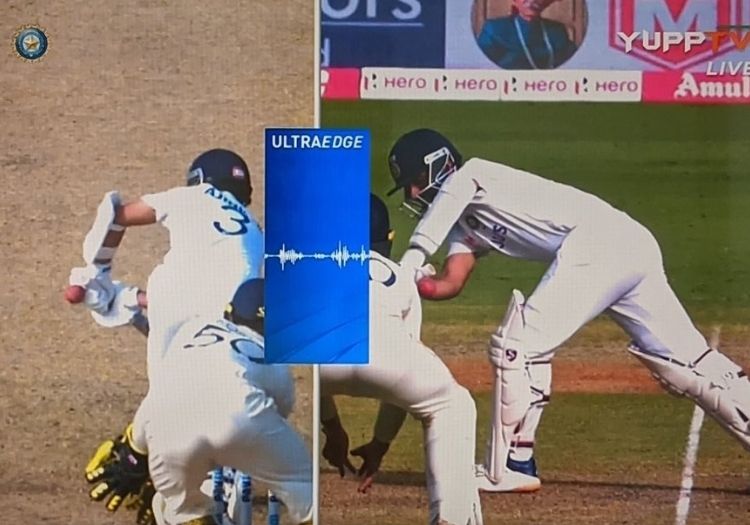 India v England: 2nd Test scorecard
Talking Points: Ridiculous Rohit and the sweet sound of supporters
England given back review after umpire error
"It was a bit like VAR today. It's still controversial even though you've got the video stuff there."
By the time Jack Leach had reached his chair to speak to the world's written press, the England spinner had at least had a chance to calm down.
An hour or so earlier, though, Leach was not in quite as sanguine a mood after seeing a perfectly good wicket go to waste through an umpiring error which has got the cricket community scratching their heads and, in the case of England fans, throwing detritus at their televisions.
The batsman was Ajinkya Rahane, well set and with a half-century to his name. The official was Anil Chaudhary, sitting in the third umpire's room at the Chepauk in Chennai after a fine performance standing in the first Test. And the bowler was Leach, the pick of England's lot on a day which ultimately belonged to their hosts.
What happened next, in a flurry of slow-motion videos and on-field gesticulations, will ignite further conversations about the need for specifically trained men and women to hold the controls to cricket's technology.
Leach tossed up a delivery which drew a false shot out of Rahane, the ball clearly striking his pad before looping up to Ollie Pope at short leg.
England were adamant glove was involved. Not out was the call on the field, and Joe Root immediately reviewed.
With Snicko showing no fluctuation when the ball passed the bat, the umpires doubled down on the initial decision. England protested, with Root clearly indicating that the ball had struck glove after pad.
On the field, the players were told that this specific chain of events was being looked at again upstairs, yet Chaudhary was focusing on an lbw for which both impact and angle were against England.
Not once was the footage rolled far enough on for the clear spike on Snicko to be visible, the review was denied and England saw it struck from their tally.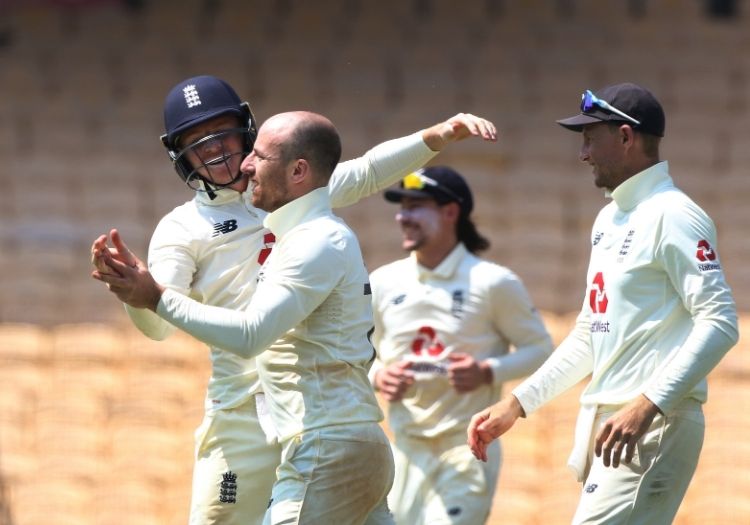 Jack Leach was the unlucky bowler in Chennai on Saturday
Bemused, they were asked to carry on - it was only when England's substitute fielders ran out with drinks when Rahane was bowled by Moeen Ali the following over that Leach, Root and their teammates discovered exactly what had happened.
By now, though, the world feed had already broadcast the footage the officials should have reviewed on England's request - though the majority of on-duty commentators curiously skirted over the issue.
Not long after, England's lost review re-appeared in broadcast images, and before stumps it was confirmed by both the BCCI and ECB that it had been reinstated .
England's team operations manager Wayne Bentley had highlighted the world feed footage to match referee Javagal Srinath, who agreed that on that evidence the review should be reapplied.
It seemed to be an admission of an error which ought never happen - though ICC protocols do stress that "an unsuccessful review may be re-instated by the Match Referee at his sole discretion (if appropriate after consultation with the ICC Technical Official and/or the television broadcast director), if the review could not properly be concluded due to a failure of the technology".
"There's nothing I can do," Leach said, reflecting on a short, strange chapter of an engaging day of cricket in Tamil Nadu.
"At the time I was a little bit angry but getting the wicket the next over makes it a little bit easier. It's not cost us too much and we've got our review back, which is important. I'd rather have three than two, I guess."
That Leach compared the episode to VAR - the Virtual Assistant Referee system employed to the irritation of plenty of fans in football's elite leagues around the world - is interesting on two levels.
Firstly, it was a reminder of how infrequently these blunders take place in cricket, compared to the non-stop controversy carousel that football has become in recent years.
Secondly, and more importantly, it brought to mind how cricket - particularly the ICC - might look at preventing these unnecessary, high-profile mistakes from taking place at all.
While TV umpires are trained in the use of the technology, there is a very convincing argument that the game would benefit from employing a panel of officials whose only responsibilities were in studios and not at the crease.
Given there is no need for TV officials to be on location, making it potentially more cost-effective and environmentally friendly for the ICC, it would be perfectly achievable for the governing body to create a community at their headquarters in Dubai, all trained to the highest possible level in one discipline - making the technology work effectively.

It is not as if remote-operated review systems are alien to global sport.
VAR, whose flaws relate more to the round-peg, square-hole relationship between the technology's application and the laws of the game than anything else, is operated in England out of Stockley Park in west London.
The NBA's Replay Center, launched in October 2014, is found in Seacaucus, New Jersey.
The NFL's Art McNally GameDay Central facility is located in New York. Each can monitor several matches simultaneously, as well as providing a centralised structure for the development of its officials and the improvement of its system.
Would a TV umpire whose only job really is to operate the review system make the same mistake as Chaudhary?
And so back to Leach, whose three wickets on day one keep England in the hunt, albeit trailing by half a furlong.
"I would have loved another wicket but it didn't cost us too badly.
"Hopefully there are swings and roundabouts and we get a bit of luck elsewhere."
Cricket must do its best to make sure its star players aren't having to rely on luck when fortune really ought to have no say in the process whatsoever.
Our coverage of India vs England is brought to you in association with Dafabet India. For more on Dafabet and to place a bet, click here
Please ensure all fields are completed before submitting your comment!