County cricket will return from August 1, as ECB commit to staging domestic women's matches in 2020
While the precise make-up of the calendar is yet to be decided - county bosses will vote on format proposals next week - the start date has now been set in stone by the governing body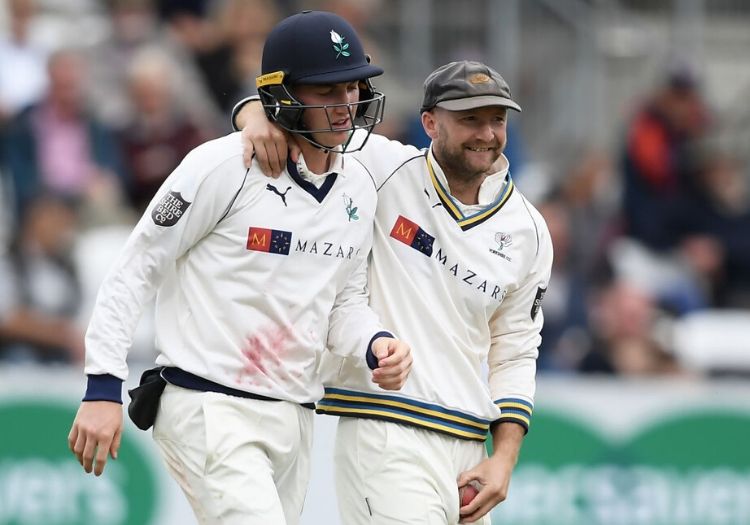 The county cricket season will begin on August 1, the ECB have confirmed.
While the precise make-up of the calendar is yet to be decided - county bosses will vote on format proposals next week - the start date has now been set in stone by the governing body.
The ECB have also committed to staging domestic women's cricket in 2020, though it is unlikely to take the form of the new regional hub competition which had been due to be rolled out this year.
Discussions over the viability of a men's red-ball tournament split by region, with three groups of six teams playing five-matches-per-side round robins ahead of a showpiece final at Lord's, continue.
The added complexity of accommodation relating to multi-day cricket, and the extra cost incurred by the counties, may put paid to any first-class domestic cricket in 2020.
Both T20 Blast and 50-over action are possible, with various proposals due to be put to a vote on July 7.
ECB chief executive Tom Harrison said: "It is a significant step for our game that we are able to approve the start of the men's domestic season for August 1 and one which will be welcomed by everyone connected with county cricket.
"It follows extensive consultation between the 18 first-class counties, the Professionals Cricketers' Association and ECB and has only been achievable thanks to the significant hard work that continues to occur as we prepare for a domestic season unlike any the game has faced before.
"It must be stressed that the safety of our players, staff and officials has been the first priority through all discussions and government guidance will continue to shape our planning and preparation."
Matches are initially expected to take place wholly behind closed doors, though some counties are reportedly lobbying for a limited number of supporters to be allowed into games in September.
Professional cricket is allowed to return earlier than the recreational game as it falls under a separate set of government coronavirus guidelines to the grassroots game.
Professional Cricketers' Association chairman Daryl Mitchell said his organisation have asked for players to be allowed not to be involved in the return of the county schedule if they are worried about the potential effects on the personal situation.
"The health of our membership remains our number one priority and no player should be required to return to work if they do not feel comfortable due to any underlying health issues or other factors such as living with vulnerable people," Mitchell said.
"We have pushed for an 'opt in' process with ECB and the counties so players can totally understand the protocols in place to mitigate risks and those who are not yet able to return feel comfortable in not opting in."
The eight-team women's competition that was set for launch in 2020 may well have to wait, but the ECB remain optimistic about staging at least some matches this summer.
Within a letter sent to all female domestic players earlier this year, in which the concept of the recently awarded retainer contracts were explained, the governing body suggested that there would be at least two local matches between neighbouring teams in 2020.
In a statement on Monday, this notion appeared to be consolidated.
"A commitment to play women's domestic cricket in 2020 has also been made, but may differ from the planned rollout of the new women's elite domestic structure," the statement read.
"The women's elite domestic structure is the equivalent of the men's county set-up and is formed of eight regions. Establishing a structure for a new competition during a pandemic has provided specific challenges for the women's domestic game, most notably having the required medical personnel in place to handle stringent return-to-play protocols.
"Preparation and planning for the season across the men's and women's domestic game remains subject to ongoing advice from government and medical professionals with the safety of players, staff and officials the first priority."
Harrison added: "Planning for the return of the women's domestic game remains ongoing, but our commitment to women's domestic cricket is unwavering and we look forward to sharing further news shortly.
"Our strong preference is that the women's new elite domestic structure starts this summer and we will work hard to ensure that happens. For this to be achieved, brand new infrastructure still needs to be rolled-out, alongside imperatives we need in place when playing competitive cricket during a pandemic.
"Our first choice remains to do everything we can to start this year and build on the fantastic momentum in the women's game. In the event that proves impossible, we will explore other options for play to enable our women's players to enjoy competitive domestic cricket in 2020."
Meanwhile, the ECB has set up a working group dedicated to the domestic game's return. Over the coming weeks it will recommend common guidelines for all men's and women's teams to follow to ensure the safe delivery of competitive cricket.
Save 30% when you subscribe to The Cricketer's print & digital bundle. £35 for 12 issues
Please ensure all fields are completed before submitting your comment!