Realistic Ben Slater intent on living life one day at a time
NICK HOWSON: The Nottinghamshire loanee kick-started his spell at Leicestershire with his highest first-class score. But the future holds no guarantees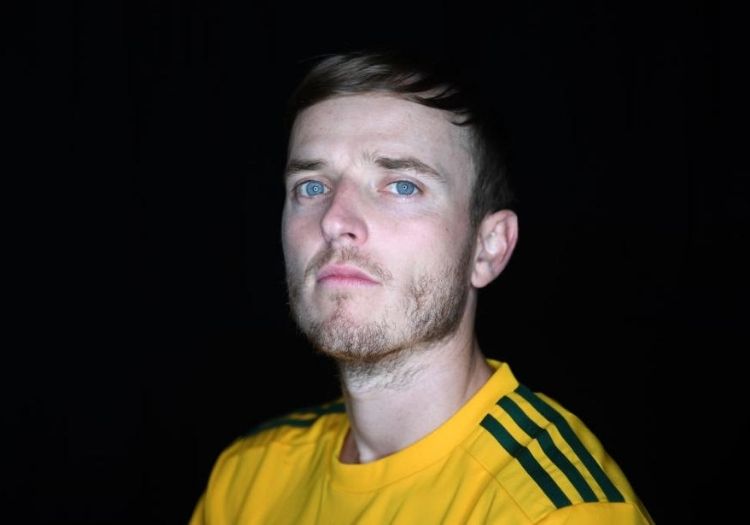 "It was an addiction towards the end. I'm not proud to say that. I got myself off it last week. I spent three or four months addicted."
While several set fitness goals, others fund-raising targets, and several embarked on home improvements, Ben Slater had an altogether different target during lockdown.
Football Manager. Two words which provoke excitement among some, and regret and shame among many. One wonders how many ideas, thoughts, feelings and relationships have been lost to this black hole of a video game.
Slater was no different. The delay to the domestic cricket season presented an empty period initially with no end date. The 28-year-old guided his beloved Chesterfield from non-league to the Championship. Regrettably, his team remains in the National League in real life.
What some would consider a waste of time was in fact an outlet during an otherwise bleak period. Players across county cricket were placed on furlough. The first-class game slipped deeper into the mire. This particular refuge provided a much-needed release.
The left-hander had psychologically prepared for a second full season with Nottinghamshire. He has averaged below 30 since arriving from Derbyshire in 2018 and with Haseeb Hameed among the off-season arrivals, his place was already under increased pressure. That perilous position was not helped by a run of 4, 9*, and 1 in the back-to-back warm-up matches against Warwickshire.
An afternoon on the final day of July later and Slater was off to Worcester, joining Leicestershire for two weeks ahead of their Bob Willis Trophy opener against Lancashire. "I played in the first warm-up game and didn't pull any trees up," he explained to The Cricketer.
"Once I got wind that I wasn't going to be playing I jumped at the chance (to join Leicestershire) instead of playing club cricket. They were interested to take me. I was over the moon really.
"It happened pretty quick. On Thursday I found out there was a chance. I left training on Friday morning and went down to Worcester for a game in the afternoon."
Though Slater arrived in a disorderly manner, he was more than organised at the crease. Across days two and three he compiled his highest first-class score, the sixth century of his red-ball career.
What began as a vigil turned into a superb array of hitting as the innings progressed, taking the Foxes well past Lancs' first innings total, and laying the foundations for victory. Thanks to Colin Ackermann and Harry Dearden switching into T20 mode on day four, the designated visitors knocked off the 150 runs required with eight balls of the match remaining.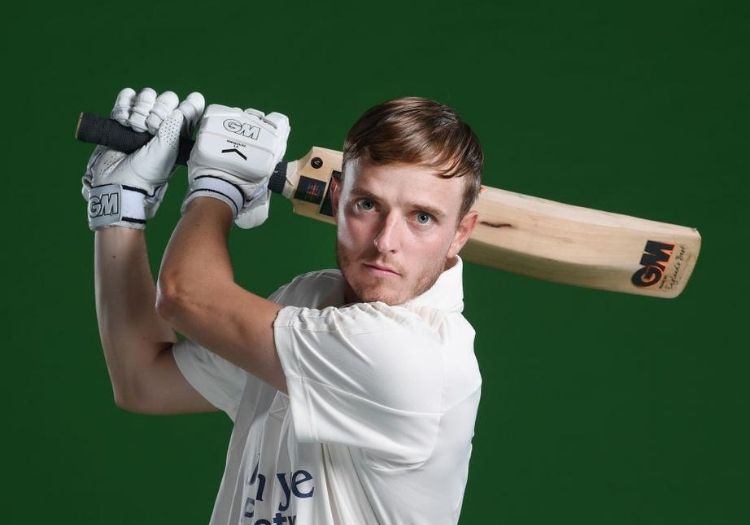 Ben Slater been gearing up for a second full season at Notts
"The changing room was buzzing," said Slater, who himself contributed 25 from 23 balls. "To chase 150 in 15 overs that would be good in a T20, but to do it in a red-ball game when you can put everyone on the boundary and chuck a few balls down the leg side which aren't wides it's even more remarkable. We know how good Acker is but when Harry started hitting it the match swung our way."
The nature of Slater's move to Grace Road means that he could legitimately go from Leicestershire hero one week, to carrying the drink at his parent club the next. Temporary deals are likely to dominate this five-week group phase, but there is no feeling that Slater is approaching this as a summer fling.
"You have to take it day by day and see what happens," he added. "If I'm not in the team at Notts I want to stay and play as many games as I can really.
"But you can't predict what is going to happen in the future. If someone gets injured I might be required back and obviously you don't wish that on anyone. You never know really. 
"People have asked when I might be going back but at the moment I'm a Leicester player and if it gets extended then brilliant and if not I've enjoyed the week that I've had so far.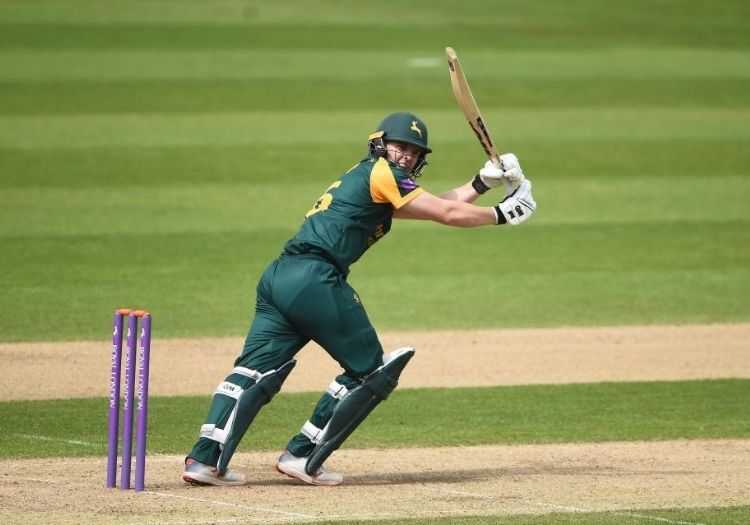 Much of Slater's best form has come in the 50-over format
"The lads at Leicester seem a really good bunch of guys. I know a couple of them from my time at Derby; Tom Taylor, Will Davis and Callum Parkinson. That helped me settle straight away. 
"I think there might be an option to extend if I'm not required at Notts. I've just got to try my best and hopefully get as many runs as I can. You never know where it might take you at the end of the five games."
Having played for hometown Chesterfield during every year of his professional career, a pandemic was never going to prevent Slater was continuing that run. Once club cricket was permitted to return he was back at Queen's Park to face Marehay.
Forced to take his own key and change in his car, it was a real throwback for the Derbyshire-native.
"It was a bit weird," he admitted. "I've not done anything like that before. I try to get back to Chesterfield but when you turn up - Matt Critchley played too - and you're like 'what do we do?' You can't give your car keys to anyone, and it was a bit of an unknown for everyone really. It was strange getting changed in the passenger seat of your car. It was a bit surreal.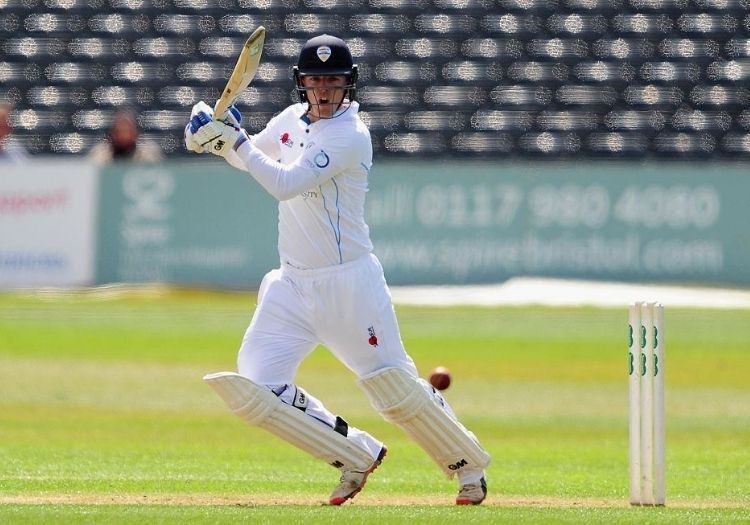 Slater will renew rivalries with Derbyshire this week - where he started his professional career
"It was nice to get back to a place where I had grown up with people around you who you know. When you don't have that it makes you put things in perspective. It was nice to be lucky enough to get back and playing with the lads who you have grown up with."
If indeed Slater's spell at Leicester is not extended beyond the fortnight, there will be something satisfying about his final outing coming this weekend against Derbyshire. Familiar faces in the form of Wayne Madsen, Billy Godleman, and others, as well as friendly verbal grenades in the slip cordon await.
"Last year I played against them in a 50-over game and made 80-odd (83) so I did alright," he stated. "There are a few familiar faces in that team and I know a good few of the lads still there. 
"There will be some banter flying around. There will be a fair amount. Luis Reece and I went to uni with so it'll be interesting."
For unrivalled coverage of the county season, subscribe to The Cricketer and receive four issues for £15
Please ensure all fields are completed before submitting your comment!