Test opportunity beckons for Ollie Robinson, county cricket's relentless force
NICK FRIEND: Sussex's brilliant seamer is closing in on an international debut, with the New Zealand series in June mooted as a possible entry point for an irrepressible, metronomic figure on the domestic circuit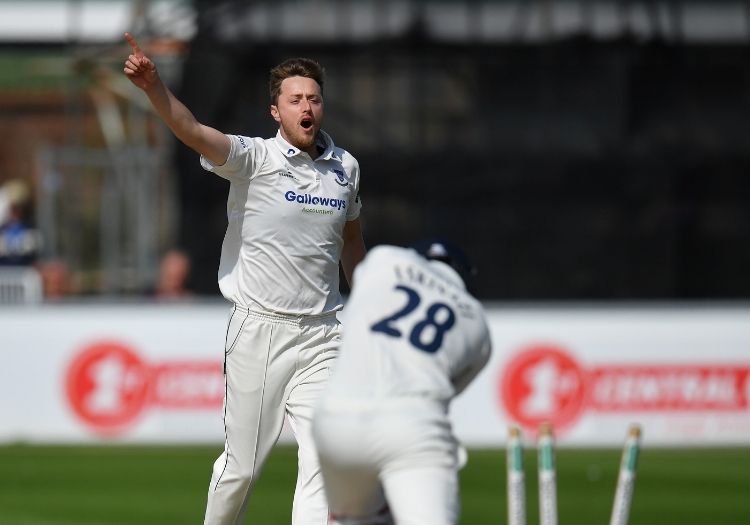 If you asked a room of county cricketers how many of them have been dismissed by Ollie Robinson in the last three years, plenty of hands would go up.
Since the start of 2018, 159 batsmen in England have fallen victim to Sussex's brilliant seamer in first-class cricket – at 17.6 apiece.
His reward for that consistency was a place on England's winter tours, playing his part as a travelling reserve in Sri Lanka and India – not only to make up the numbers, but to give him a healthy understanding of what it takes to thrive on the international circuit.
Because, before long, you sense that his chance will come.
"They've said to me: 'Look towards the New Zealand series,'" he said ahead of the start of a County Championship campaign that looks made for him, with seven games before the end of May.
"That is my aim at the moment: start the season well with Sussex and hopefully I can get in that squad and in the XI."
Kane Williamson's men are due over for two Tests at the start of June, ahead of their World Test Championship final against India at the Ageas Bowl.
Some will argue that a possible debut in that series – either at Lord's, where he has taken 22 wickets in three games, or Edgbaston – is already overdue, such is the nature of his skillset and the relentlessness with which he goes about his work: there were 74 scalps in 2018, a further 63 in 2019 – albeit in just 11 games – and 14 in the Bob Willis Trophy, when he was available for Sussex just twice. On three separate occasions in 2019, he collected a match haul in double figures; against Middlesex alone, he took 24 home and away.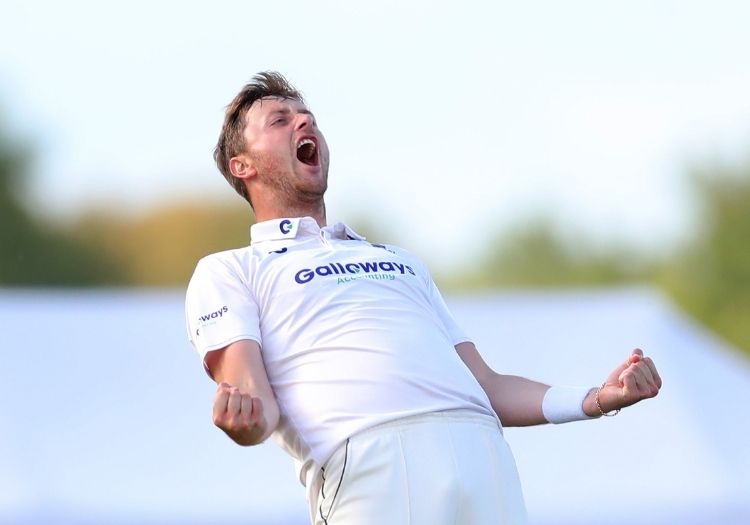 Ollie Robinson could make his Test debut this summer
He is hardly rapid, but plenty around the world – and some in England's own ranks – have shown that speed doesn't have to be a dealbreaker at the highest level.
"I've always looked at Glenn McGrath," Robinson told The Cricketer last year. "Over the last five years of his career, he didn't bowl express pace, but he just didn't miss. Wherever you are in the world, no matter what pace you are, if you don't miss the top of off and can move it both ways a little bit, you're going to be successful, I think."
As it happens, his gather at the crease bears more than a hint of resemblance to that of Josh Hazlewood, soon perhaps to be a contemporary in the Test arena.
Ironically, Robinson has spent plenty of time in Australia, enjoying three separate stints in grade cricket and one with England Lions, as part of the landmark, unbeaten tour last winter shortly before the coronavirus pandemic brought the game to a halt.
He believes those experiences have taught him plenty – from learning the tricks of the Kookaburra to analysing the subtleties of Hazlewood and Pat Cummins.
"They use the crease more than we do in England just to create slight angles," he explained. "That's what we spoke about when we went there with the Lions and implemented when we got there. So, I think those experiences and watching those guys bowl has definitely helped."
Is the prospect of an Ashes debut at the end of the year an extra carrot, then, as he prepares for life under new joint head coaches Ian Salisbury and James Kirtley?
"For me personally, no," he said. "I'm hungry to play any series, any game. I feel like if the Ashes is the only thing you're looking at, then you're not in the right mindset.
"You should want to play for England no matter who you're playing against or what series it is.
"India was a pretty tough and pretty eye-opening in terms of the conditions out there and what to expect as a Test cricketer, so that's probably going to stand me in better stead moving forward."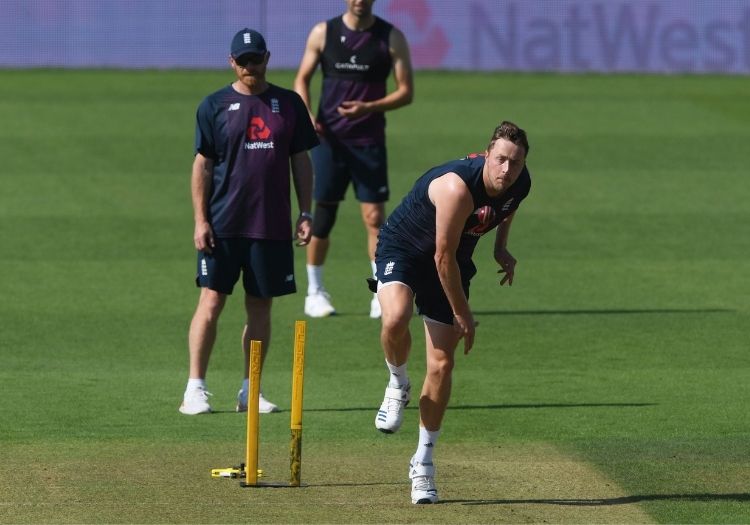 Robinson has spent much of the last year in training with England
Perhaps unsurprisingly, a winter in the company of James Anderson, Stuart Broad, Jofra Archer and Chris Woakes has only aided his development further – off the field, as well as on it. "England have got a really good nutritionist who has been helping all of us, so that's a small tweak I've made," he said.
"Jimmy is 39 now and is probably the fittest he has ever been. Seeing him work every day is what has stuck with me – how well he trains and how hard he works every day. Making that a habit as well and not just an England thing as well – England have drilled that into me that they want me to work just as hard for Sussex as I did with them.
"If I want to have a long international career, that's what I want to do for the rest of my career. So, I feel I have learned a lot from Broady and Jimmy in that sense. Just to talk to them skill-wise for two or three months has been invaluable."
There was a time, of course, when the certainty in Robinson's approach to the game wasn't quite what it has since become. As a youngster living far away from his Margate home, he was sacked by Yorkshire after a series of incidents deemed by director of cricket Martyn Moxon to be "unprofessional".
"It was a tricky one, but I think getting sacked from Yorkshire was almost the best thing for me in the end," he told The Cricketer last year. "Having that thrown at me – one of the biggest counties just getting rid of you – does sharpen you up and slap you in the face pretty hard. It's actually stood me in good stead.
"It's a weird one; I knew if I was sacked for the same sort of reasons at Sussex, that was last-chance saloon. But I knew cricket-wise, I had the ability to make it.
"I was just a normal 18-year-old kid trying to live both sides of the coin really. I was trying to play cricket and be an 18-year-old in a new place, away from family, away from friends. I found it tough, and I think if I lived it again, I'd do it very differently."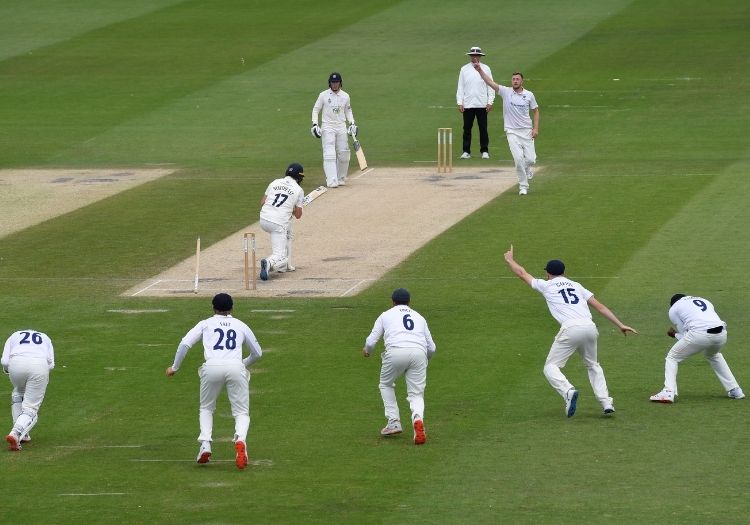 Robinson has taken 159 first-class wickets in England since 2018
Since then, he has hardly put a foot wrong. Jason Gillespie, in charge at Yorkshire when Robinson was let go, later became his coach at Sussex and was only ever impressed after an immediate clear-the-air discussion. Richard Dawson, his England Lions coach in Australia, was Yorkshire's second-team coach at the same time. Perhaps that strange quirk of fate is the greatest symbol of Robinson's turnaround since then.
And so, looking ahead to the coming weeks and months, he is more concerned about cementing what he has learned than his overall haul of wickets.
"I feel England can sort of see and know what I do," he added. "They have watched me for a few years. In terms of fitness and being around the England group, I just need to get that breakthrough Test match or series to cement my place for the plane to Australia really. That is the most important thing for me this year.
"I think my strengths are my accuracy and my height. For me, I know what I'm good at, so every time I go into a net session or a game, that's what I try and deliver.
"The things I learned are small tweaks in a 27-year-old, they're not massive life changes, they're not huge changes – just small tweaks that will hopefully get me to the next level."
With the pitches green and the clouds hovering, that is the last thing county batsmen need to hear.
Subscribe today and receive The Cricketer's centenary issue – six issues for £19.21. Click here
Please ensure all fields are completed before submitting your comment!