England are taking shape but can they bridge the gap to Australia?
NICK FRIEND: The Commonwealth Games is another test of the newly-formed spine of Lisa Keightley's side, but there is a familiar foe standing between them and the gold medal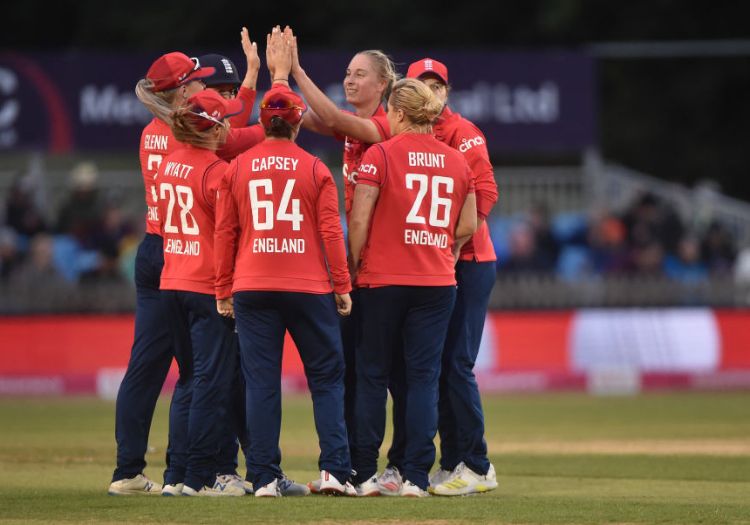 England and group stages haven't been best of friends in recent tournaments, scraping through at the T20 World Cup two years ago in such a way that they were knocked out when rain hit the semi-finals, and more recently making such a pig's ear of the early rounds at this year's World Cup that they were effectively playing knockout cricket from the fourth game onwards.
Since then, however, they've been almost flawless, beaten just once – in the final – by an Australia side that arrives at the Commonwealth Games as the team to beat, albeit without the coach who guided them on the journey to all-dominance. There is no reason to suggest the gap between the two has lessened in the last three months, but while Matthew Mott has moved on, Lisa Keightley's team is beginning to take shape in her image, no longer suffocated by the stresses of Covid bubbles and taxing restrictions.
From the lowest ebb of her reign, three World Cup losses in a row – each more abject than the last – were followed by wins over India, New Zealand, Pakistan, Bangladesh and South Africa. The English summer has begun in a similarly positive vein: the lack of a fifth day prevented a charge at a Test win over The Proteas before they produced a more pertinent run of form to make mincemeat of the tourists across six white-ball matches, all of which were one-sided to the point of being uncompetitive.
South Africa were depleted, with their transition from a golden generation to a new era handled inauspiciously, certainly compared to England's equivalent. Tammy Beaumont is the only member of the side that began the Women's Ashes in January to have been left out, but there has been a conspicuous change in tack around the team's spine.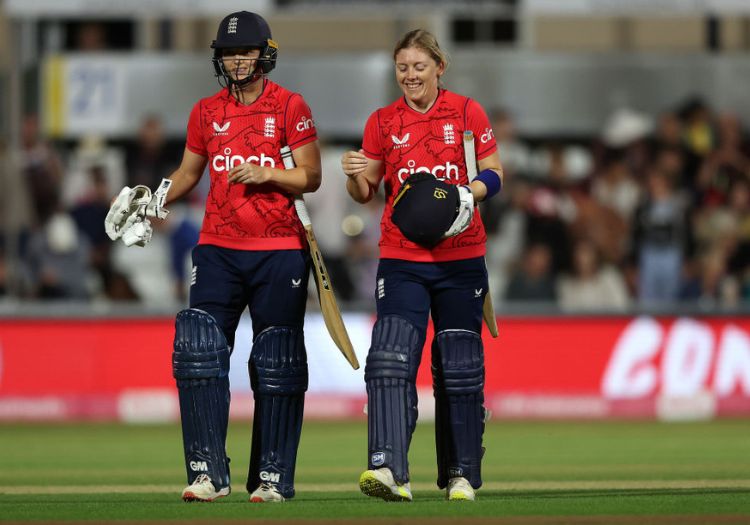 Heather Knight has moved down in the batting order (Julian Finney/Getty Images)
Sophia Dunkley has replaced Beaumont at the top of the order, with Bryony Smith and Alice Capsey both given opportunities as a floating No.3. Capsey explained after hitting 25 in her first international innings that she'd effectively only been given the go-ahead to go in once Dunkley had hit the first ball of the game at backward point. She was either going to bat then or towards the back-end, with malleability a key strand of a side that hasn't always been so flexible.
It's a volatile role – essentially a free licence to make hay – either in the powerplay or should the openers survive the powerplay, further down the order during the death overs. The other upshot – apart from inflating England's powerplay ambitions, which were chief in the decision to move on from Beaumont – is to delay Nat Sciver's entrance to the middle.
And while there is a school of thought that champions the best players facing the most balls in a T20 innings, there is an equally compelling argument that Sciver is ideally suited to coming in outside the powerplay and from there utilising her combination of muscle and guile.
It's both true that no one hits the ball harder off the back foot in the women's game and that few are more skilled at nudging into gaps for two. Surprisingly, given her strength, she has hit fewer than a third of Alyssa Kealy's T20I six tally and under a fifth of Harmanpreet Kaur's; in seven more appearances, she is 87 fours behind Smriti Mandhana.
In a sense, she now occupies Heather Knight's old position, with the captain at No.5. If it was the captain's call, that feels like a particularly selfless move, given she is perhaps at her most fluent when given the chance to bed in before unleashing.
"Sophie Ecclestone is by a stretch the leading spinner in the women's game. Her greatest task of the next fortnight will come against Australia, who have played her impeccably and got on top of her during their two World Cup encounters"
Knight's best work in the format has come from No.4, including a hundred against Thailand – when two wickets fell early – and all but one of her four fifties. How she fares at No.5 will be interesting, particularly as England begin to shift towards format-specific players. With her troublesome hamstring and a hip-joint complaint that has disrupted her preparations for this competition, one wonders whether she is slowly nearing the point of ODI (and Test) specialism, even if there is little doubt that she has the game for Lisa Keightley's proposed style.
That strategy extends to a bowling attack led by Katherine Brunt's attacking instincts and supported by Issy Wong, a bundle of positive energy and a point of difference with her extra pace and slippery bouncer.
The commitment to Sarah Glenn at the start of this summer, having struggled over the winter and returned home instead of staying on at the World Cup as a travelling reserve, has been another major positive. She spent her downtime reworking her run-up and rediscovering her rhythm; the result has been a greater degree of variation and a stock ball that looks more threatening than before when she bowled more top-spinners than genuine leggies. Whatever the cricket, teams look better with a wrist-spinner in their ranks, and England are no different.
It means they have all bases covered, with Sophie Ecclestone by a stretch the leading spinner in the women's game. Her greatest task of the next fortnight will come against Australia, who have played her impeccably and got on top of her during their two World Cup encounters. She has shown the developments within her own game, however, smashing 33 off 12 balls in a cameo against South Africa that showed the improving depth of England's lower order as well.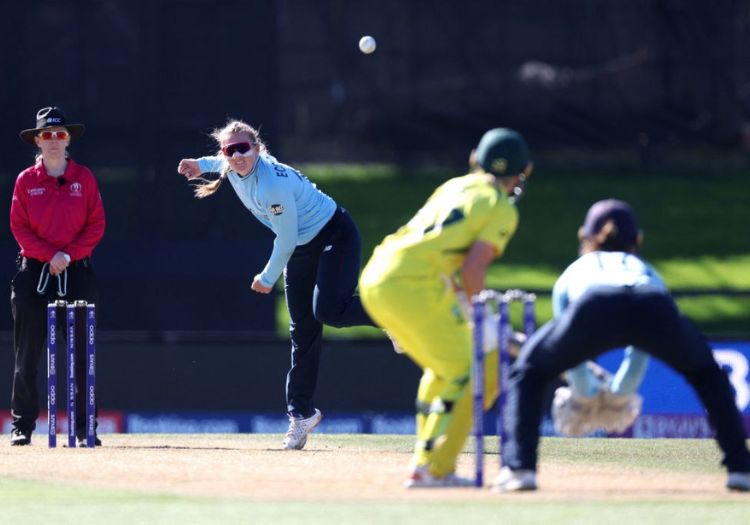 How Australia deal with Sophie Ecclestone will again be key (Marty Melville/Getty Images)
Her exploits meant that Freya Kemp, the teenage left-armer, didn't make it to the crease on her international debut. She was a surprise inclusion for the Commonwealth Games, purely because of her age and England's other options, with both Lauren Bell and Charlie Dean left out. But she provides a unique option: tall, with an excellent wrist position and plenty of ability as a left-handed batter – a combination that brought a smile to Keightley's face simply when asked to describe her latest debutant.
For a coach keen to press the importance of match-ups, Kemp ticks plenty of boxes; on a wider plain, her selection is emblematic of some pleasingly joined-up thinking. Players of a similar style – Bess Heath and Marie Kelly among them – have taken New Zealand's bowling apart for an England A side in recent days, and the production line is beginning to bear the fruit of a functioning regional structure.
Tournament cricket is a different beast, though, to the relatively unpressured environment of a multiformat bilateral series that was all but won by the time the T20I leg even came about. They face teams working through their own transitions in South Africa and New Zealand, while Sri Lanka have played more T20Is in 2022 than any other Commonwealth rival.
Thriving with the same unfettered freedom in a home competition with consequences is the main, immediate challenge to England's fresh start.
---
Related Topics
Please ensure all fields are completed before submitting your comment!