The standard and coverage of women's cricket is on the rise... but what about the viewing figures?
HUW TURBERVILL: Bryan Henderson, Sky's head of cricket, assured me that viewing figures for women's cricket are healthy. He says women's internationals register about the same as the Blast and Kia Super League games are on a par with the One-Day Cup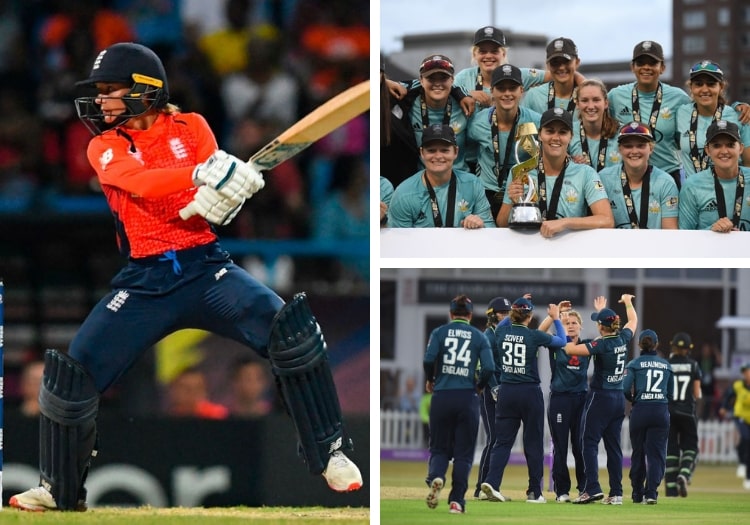 Unless you are just returning from a trip to Mars, you may have noticed cricket coverage on TV and radio is changing. More women's matches are now being broadcast, and more women are commentating on all forms of the game.
The rise and rise of women's cricket is great. How could I not rejoice in more people playing my/our magnificent game?
This is not a like-for-like comparison. But if there are about 290,000 males in the UK playing on a monthly basis (diminishing from 430,000 a decade ago), and the number of women 'involved' – whatever that means – is increasing (up to about 215,000 in 30 minutes' cricket at least twice a month, 33,000 up on the year before, according to Sport England's 'active lives' campaign), what is there about the latter not to like?
Going through the entries in our The Cricketer Schools Guide, the number hitting rounders out of the park and replacing it with cricket is something to behold.
Time for a bit of a confessional, though.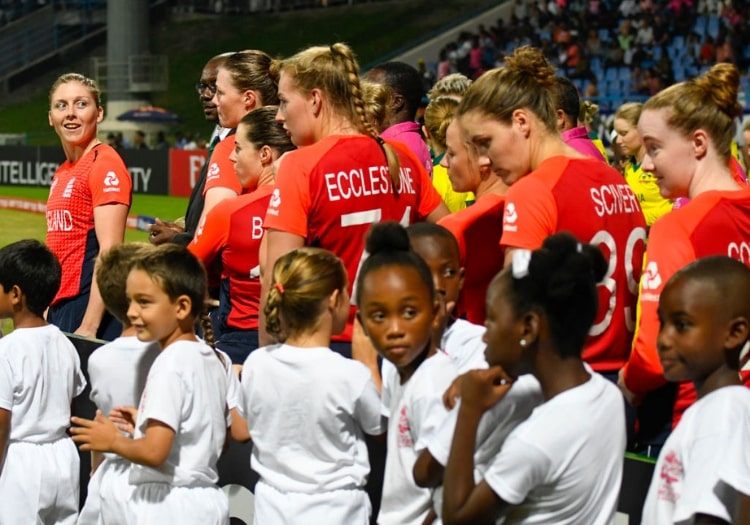 The England side line up prior to the World T20 final
Certainly until recently I thought there were a lot of people out there – yes, OK, mainly male, probably – who would rather see Gloucestershire v Worcestershire in the Royal London Cup, for example, than a women's match on Sky.
Also… I had a long car journey recently, and on BBC Radio 5 Live Sports Extra there was commentary on Australia v New Zealand, the third women's T20I. Now to be fair, it was probably logistically and financially easier for the Beeb to be running this, taking the feed from down under, but on the same day England's men were playing a 50-over warm-up in Sri Lanka (would talkSPORT have those rights, if there were any?), while India were playing West Indies in the first Test at Rajkot. I thought to myself… what would a majority of cricket fans have preferred… honestly?
Yet Bryan Henderson, Sky's head of cricket, assured me in the December issue of The Cricketer that viewing figures for women's cricket are healthy. He says women's internationals register about the same as the Blast, and Kia Super League games are on a par with the Royal London One-Day Cup.
The cost for doing a full audit of Sky's viewing figures is prohibitive, but I found an excellent website, BARB. That gave me only the top 10s for Sky Sports Cricket on any given week, but it made for fascinating reading. And broadly speaking he is right. After several years where Sky held their nerve, he told me: "If you are looking at it from a purely business perspective, we are now seeing a return on that investment."
Reiterating that it only featured the top 10s, men's Test cricket live was hitting an audience of about 200,000 for the visit of Pakistan, rising to 250,000 at the start of the India series, and to 360,000 when the contest hotted up; men's ODIs were seen by 160,000–180,000 at times; the men's T20I against India was watched by 415,000.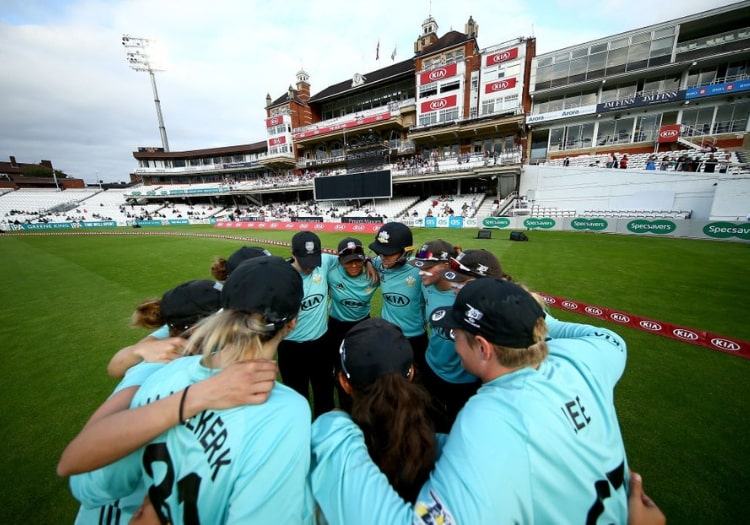 Surrey Stars take to the field at the Kia Oval
The IPL appeared to peak at 134,000, and had 117,000 for the final. The Royal London Cup was generally around the 40,000-50,000 mark, although one match had 98,000.
The Blast varies enormously. Worcestershire v Yorkshire had 27,000, but generally matches had 100,000-plus, and several (Lancashire v Yorkshire, Kent v Somerset, Yorkshire v Nottinghamshire and Durham v Sussex) had well over 200,000.
And the women? The ODIs ranged from about 26,000–53,000; T20Is from 38,000–76,000; the Kia Super League started steadily with 43,000, 62,000 and 37,000, peaked at 133,000 and had 107,000 for the final. So relatively respectable numbers.
Sadly the viewing figures for the men's Championship match between Surrey and Essex were not good, I am told – at least until the final day (although Sky is committed to showing one match per year until 2024).
It was all very eye opening.
Were/are the TV and radio companies justified in giving the women's game such a helping hand?
Supporters will argue they were.
A version of this article appeared in the December edition of The Cricketer. Click here for subscriptions
Take advantage of our special Christmas subs offer - click here
Please ensure all fields are completed before submitting your comment!