CPL expansion is inevitable but it must occur on the right terms
CARIBBEAN CRICKET COLUMN - MACHEL ST PATRICK HEWITT: The addition of a franchise from the USA or Canada might seem like a logical step but there are complications which made the next step for the CPL a difficult one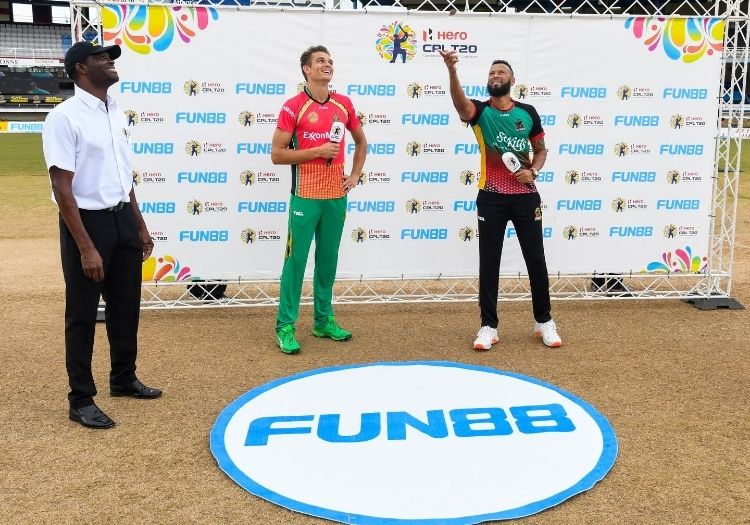 With just over a week to go before CPL 2020 draws to a close one can reasonably conclude that the eighth edition of the competition will witness yet another increase in global viewership and growth of the brand.
The tournament's total viewership last year, combining broadcast and digital, was 312 million – an increase of 56% from 2018. Viewership has increased every season over the event's seven-year history.
This year's edition of the tournament has benefited from taking place during a global cricket void and they have taken advantage of that by sensibly scheduling games to suit the UK/India TV market. Consequently, interest will be at a record high.
With that being the case maybe the time has now come for the CPL to expand the competition for future editions.
When interviewed by the Caribbean Cricket Podcast in April this year, CPL COO Peter Russell stated that a future goal included the inclusion of either an American or Canadian franchise.
With many in the Caribbean also clamouring for a return of an Antigua franchise or a brand-new Grenada franchise there are a myriad of growth options for the CPL moving forward.
The opportunity to have North American competition across Canada/US and the Caribbean would certainly cement CPL as the No.2 T20 franchise competition offering a unique experience that only IPL could reasonably expect to compete with.
However, the chance to grow does not come without significant obstacles and barriers.
The CPL has of course branched into the US market before, initially in 2016, and latterly with the Jamaica Tallawahs in 2018. Tallawahs' 2018 captain, Andre Russell, was highly critical of the move with Jamaica playing most of their 'home' games in Florida in front of sparse crowds.
Indeed the Florida experiment could be seen as an overall failure given the decision to pull games in 2019 with Peter Russell citing poor ticket sales.
Prior to this speculation had been rife, for a few years, regarding the potential buy out of a CPL franchise and moving it to the United States but that talk has cooled and the creation of a US/Canadian specific franchise now seems a more plausible venture.
Such a venture would, however, be at risk from the newly created USA Major and Minor League Cricket. Willow and Times of India the owners of Major League Cricket appear fully invested in getting the US competition off the ground and it stands to reason that they would likely see CPL as direct competition rather than potential business partners.
Even if MLC and CLP were held at different times of the year, the present intention for MiLC would be for it to run outside of MLC stretching into any period that CPL would operate within.
In that context, one would assume any US based CPL franchise would need to seek a working agreement with MLC. If fruitful the cricket infrastructure that MLC creates would solve many problems for said CPL franchise.
As Nate Hays, contributor for Emerging Cricket, explains: "A new CPL franchise being able to lease existing stadia would help keep the initial cost down and limit logistical headaches, and also adds the benefit of mobility/agility for the franchise's future. Should the team play multiple venues, it could test out various markets until it finds a permanent home."
Looking across to Canada, the GT20 remains a tournament in its infancy with the 2019 edition was rocked by player protests over unpaid wages. GT20 has learned the hard way how difficult it is to get a viable T20 competition off the ground.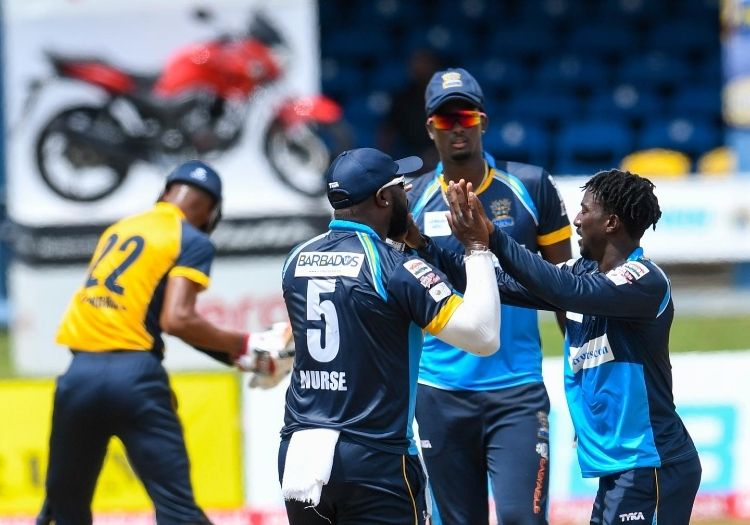 Interest in this year's CPL is likely to skyrocket
While one could argue that there is little incentive for GT20 to co-tow to CPL. Perhaps Canadian based owners would benefit from putting resources into a CPL franchise that could take part in a competition structure that already works, using the existing infrastructure and lessons learned from GT20.
The USA and Canada notwithstanding there are other logistical issues that the CPL would have to overcome if they wanted to expand.
Peter Russell has made it clear in the past that he doesn't want CPL to go down the route of the Big Bash and unnecessarily elongate the competition. Six teams might not seem a lot but it does make it easier to schedule the tournament and end it before it outstays its welcome.
Alongside this remains the age-old problem of transport within the Caribbean. It is very expensive to travel between Caribbean islands and getting the scheduling right for any Caribbean tournament is no easy feat. The more teams you add or further away they are the greater these problems become.
Cricket West Indies hosts domestic tournaments such as Super 50 in as few destinations as possible to cut costs and CPL franchises are not cash cows themselves. Existing franchises have financial partnerships with Caribbean governments to help facilitate the hosting of the games. Therefore, the premise of expanding the CPL brand isn't as simplistic as just picking a new island/country, finding an owner, and going all in.
Yet for all these potential barriers there is no doubt that an expanded CPL is something the fans want. Given the close ties between CWI/CPL and the region, there seems a sense of inevitability about it all.
Full members of the ICC have a duty to regional development and considering the CPL already has ICC Americas players as a key staple of the competition diet. Added to that, CWI has regularly turned to USA/Canada or ICC Americas to supplement their domestic competitions.
It seems right that the next logical step in the journey would be for the Caribbean Premier League to be bigger than the Caribbean alone.
The Cricketer's coverage of the CPL comes in collaboration with the Caribbean Cricket Podcast
Please ensure all fields are completed before submitting your comment!