Saracens rugby chief braced for ECB investigation over Middlesex role
Chief-executive Ed Griffiths is accused of having operated as an unregistered agent while acting as a consultant for the Lord's club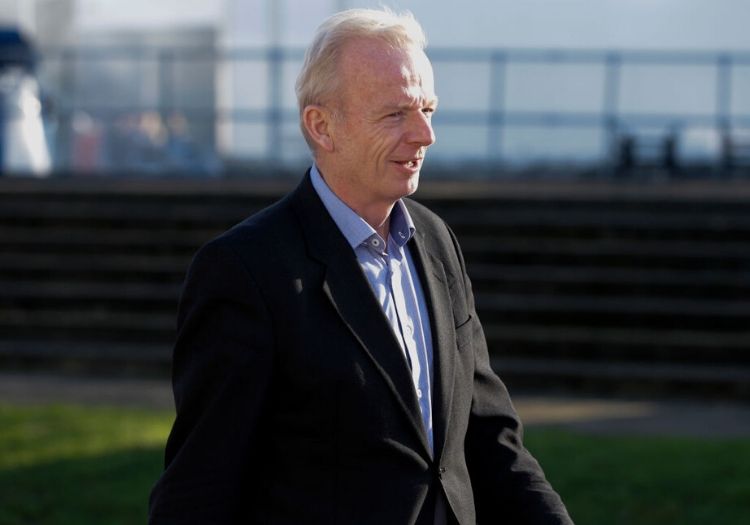 Ed Griffiths, the Saracens rugby chief executive, is happy to comply with an investigation by the England and Wales Cricket Board into the nature of his consultancy role with Middlesex.
The Times understands the ECB's integrity unit is looking into whether Griffiths operated an unregistered agent while acting on behalf of the county side, which could be a conflict of interest issue.
Griffiths' sports agency ASM provided advice to the club, which included direct contact with some players. The company was closed in November before Griffiths returned to Saracens, where he is helping the club recover from the salary cap scandal which has seen them relegated from the Premiership.
Enquiries by the ECB surround whether he acted on behalf of both players and the club during contract negotiations, following a specific complaint.
Griffiths, who remains employed by Middlesex, has admitted he did help one player leave the club last year but insists he was not operating on his behalf.
"I am not an agent, I have never acted as an agent and I have never received a commission to work as an agent," he told the PA news agency.
"I have worked as a consultant acting for Middlesex for the last three years, helping players there with areas beyond cricket, and that's involved doing lots of things that would perhaps in other circumstances be thought of as things an agent would do.
"But I have only ever been acting on behalf of and for Middlesex."
He added to the Evening Standard: "It just so happened last year that one player expressed an interest in leaving the club, it was in helping him find another club.
"Someone has brought something forward to the ECB. They have due process and are required to investigate it. I contacted the ECB and James Pyemont, the head of integrity.
"He has spoken to Middlesex and he has a process to follow and it's absolutely correct that he follows that. I am very happy to co-operate."
Please ensure all fields are completed before submitting your comment!