Middlesex secure major fillip with Ryan Higgins return
NICK FRIEND: There has been plenty of regret in the last five years that the allrounder ever left Lord's in the first place, so his decision to re-join the county is a boost to the new era led by Richard Johnson and Alan Coleman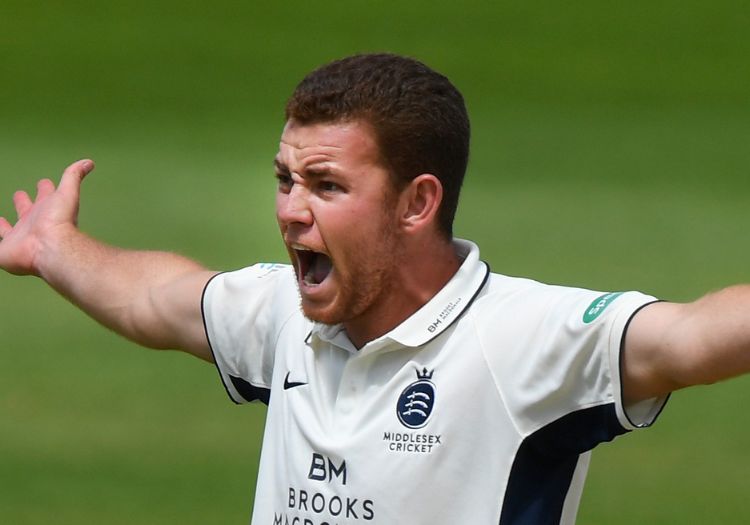 Stephen Eskinazi could hardly contain his delight as he offered his reaction to the news that Ryan Higgins is to re-join Middlesex ahead of next season, admitting to being "over the moon" at the return to the club of one of the best players in recent years to emerge from its youth system.
The allrounder, 27, left the county to join Gloucestershire at the end of the 2017 campaign, frustrated by a shortage of first-team opportunities, and has since developed into one of the leading players on the domestic circuit as a constant reminder to Middlesex of what they let slip from their fingertips.
So, while his departure is a major blow to Gloucestershire, who are still reeling from the loss of another allrounder – Benny Howell – only a matter of days ago, the news is a major fillip for a Middlesex side being rebuilt around a core of homegrown players, a category into which Higgins fits nicely.
"I was best man at Higgo's wedding and lived with him for six years – he's my best mate," Eskinazi told The Cricketer, struggling to hide his excitement in the minutes after the news became public, half an hour after Middlesex's defeat in the Royal London Cup by Leicestershire.
"I might have stayed at his house a couple of weeks ago and presented the case over a couple of red wines," he laughed.
Higgins' first stint at Middlesex – between coming through the club's age-group system via Berkshire and opting to leave for Bristol – featured just 57 sporadic appearances across four years, and in the time since his exit has regularly been referenced as symptomatic of the county's struggles after winning the County Championship in 2016. Many members might argue that a second-coming ought never to have been necessary.
"From a cricket point of view, I really wanted to believe that I was going to be backed as a four-day cricketer there, but I don't think I ever was," Higgins told The Cricketer in 2019. "I remember scoring that many runs in the second team and not getting a chance. That may have changed but it would have taken another three or four years.
"It was an easy decision because I'd watched so many guys do it and just stay but not get anywhere. And then you watch someone like Adam Rossington (who left for Northamptonshire, where he eventually became captain) take the plunge and their careers flourish straight away."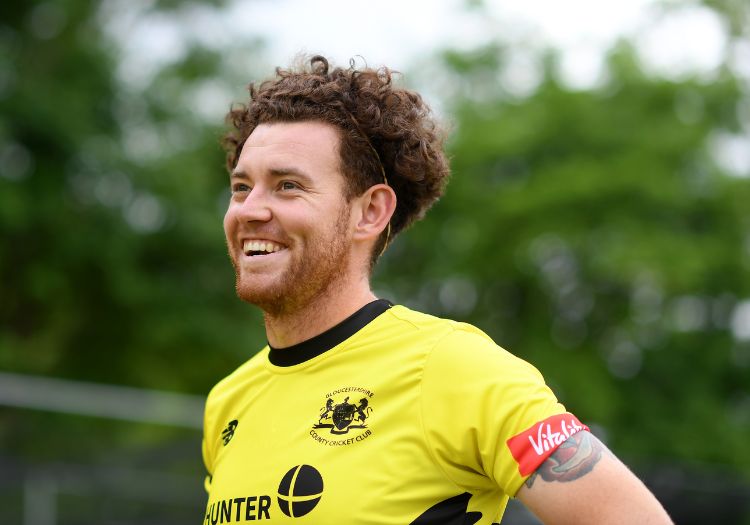 Higgins has become one of the leading players in the country since joining Gloucestershire (Alex Davidson/Getty Images)
In the intervening period, he has made almost 4,000 runs and taken more than 260 wickets for Gloucestershire in all formats, culminating in the remarkable summer of 2019, where he spearheaded the Bristol county's successful promotion push in the County Championship, with 958 runs and 50 wickets.
In a Gloucestershire squad struggling this season in Division One, only two players have scored more runs and just one has taken more wickets. He is currently representing Welsh Fire in The Hundred.
Of their recent conversation, Eskinazi added: "I just said to him: 'Look, I think we are building something here. We could do something really special over the next couple of years. You are the classiest player in the country and you bring so much.'
"If you add that role into where we already are and what we've established, it starts to look very exciting for Middlesex. We know we haven't won nearly enough games over the last three years, and that's what he does: he helps teams win games."
He heaped praise on Alan Coleman, Middlesex's head of men's performance cricket, for getting the deal over the line. Coleman knows Higgins as well as anyone, having been involved in coaching him as a young batting allrounder, while Richard Johnson – the current first-team coach – and Rory Coutts, his assistant, were also on the staff at the time.
"I think people need to understand more, he's obviously a Middlesex boy through and through," said Eskinazi, Middlesex's captain in white-ball cricket. "He came through the age-groups and if he'd had it his way he'd never have left.
"To go and do what he's done, to come back with the stature he has in the domestic game is amazing for everybody. It's fantastic for him, it's fantastic for us. It's a credit to the direction that the club wants to go in.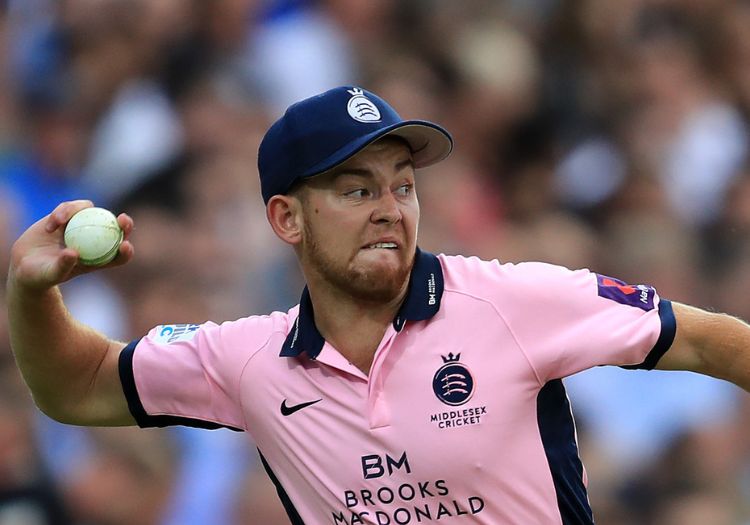 Higgins began his career with Middlesex (Richard Heathcote/Getty Images)
"We're incredibly serious about competing in all three forms of the game, and I think that's what Ryan brings. If domestic 50-over cricket is played at a time where all the players can play, he provides you with high quality in all three skills.
"He's an unbelievably competitive individual, and you could say that's maybe what we lack from a personality perspective. He brings what he does on the field, but he also brings a wealth of experience and is a great bloke who loves to win."
Eskinazi insisted he was unsurprised by the player that Higgins has become, pointing to a triple hundred for Middlesex's second team against Worcestershire in 2016 as early evidence of his talent.
"People probably didn't take him as seriously as they should have done before he left," he reflected. "We all knew it because we watched him: triple hundreds in the second team, five-wicket hauls.
"If you go on the honours board at Radlett, you can see that he performed like that consistently; he just needed that opportunity.
"But am I surprised at the level of consistency and longevity he's shown? Yes. I think to bowl that many overs is an incredible effort.
"That comes back to the fact that he loves winning, loves the ball in his hand and obviously what he can do with the bat. He's as destructive with anyone and counterpunches brilliantly as well. I'm not surprised at all; I'm looking forward to fielding slip to him rather than facing him, to be honest."
---
Related Topics
Please ensure all fields are completed before submitting your comment!