Defiant in defeat, Sussex's youngsters represent an exciting future
NICK FRIEND AT HOVE: This was an enlightening occasion and a reminder that, even without a busload of high-profile names, this remains a Sussex team to be excited by and a long-term project to admire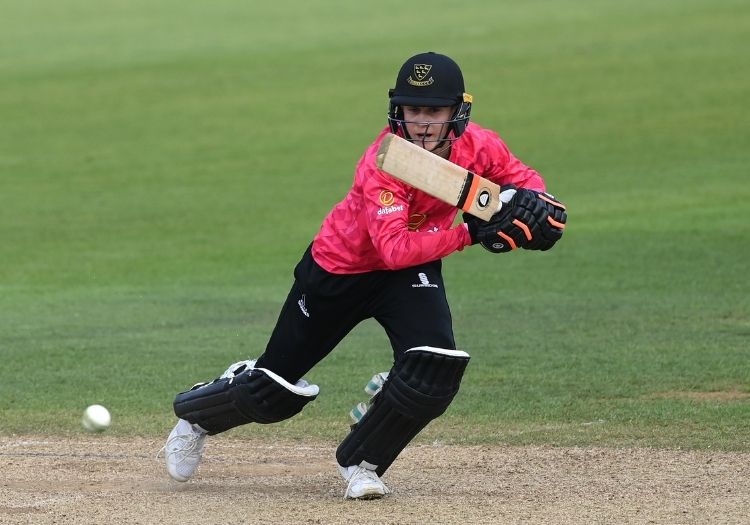 For those of a Sussex persuasion, the deal in the short term is to look at the bigger picture: to take defeats like today's as tomorrow's victories. That patience will be rewarded.
At Hove, it didn't take The Hundred to cast a raft of youngsters into the firing line: nine players from the county are unavailable to the new competition, but by the time they had temporarily moved away to represent their different teams – Southern Brave, chiefly – this season had already witnessed the introduction of a fresh generation of talent.
It began in last year's truncated summer, when Jason Gillespie unveiled Jack Carson, James Coles and Henry Crocombe for first team debuts in the Bob Willis Trophy, and has continued apace under the stewardship of Ian Salisbury and James Kirtley: Danial Ibrahim, Archie Lenham, Ollie Carter and Ali Orr are the latest to emerge from the production line.
Ben Brown, an excellent, widely respected stalwart of the domestic circuit, is no longer the captain; he has been replaced for these 50-over games by Tom Haines. And while that process might have been handled more delicately, it has been put down to a change of direction. Albeit in a losing cause, he played admirably on Sunday against Gloucestershire for 63, before he was beaten for pace by Jared Warner, for whom this was a rare first team outing since making the move from Yorkshire.
Ibrahim, Lenham, Carter and Orr were all involved too, along with Coles and Crocombe, while Joe Sarro, 19, and Harrison Ward, 21 – the two men unused in a 13-man squad – have also featured in a tournament that has been ruined for Sussex to a large degree by the weather.
Remarkably, six out of 10 white-ball games played at Hove in this year have ended without a result – a fate that briefly flirted with this occasion as well when the teams left the field a third of the way through the first innings of a game already reduced to 49 overs per side by a delayed start. Given what transpired later, thank goodness further rain stayed away.
A decent Sunday crowd was rewarded for its perseverance with a thriller, and they should be enthused by the potential of their teenagers who – given time – have the makings of an intriguing core.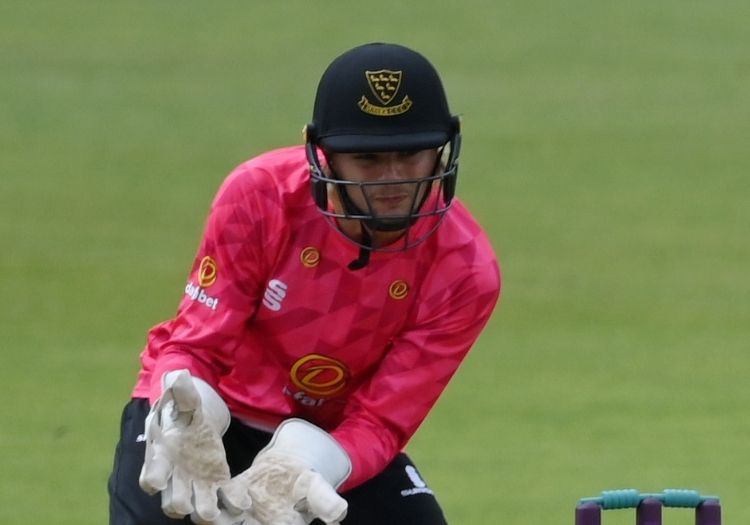 Ollie Carter came so close to seeing Sussex home
There will be bumps in the road along the way: they remain winless in this competition, having let slip a strong position at Sedbergh against Lancashire and fallen agonisingly short here after they had hauled themselves – through a joyous melange of fearless innocence and high-class counterattacking – back into a game they were seemingly out of; the innings of Ben Charlesworth and Jack Taylor looked better by the over as the hosts lost regular wickets in their reply.
And so, what they accomplished here – from a position of considerable haplessness at 141 for 8 – wasn't quite seismic but wasn't far off. Sussex needed just five runs to win with eight balls remaining when Lenham was run out attempting a second run to Tom Lace at third man, who ended the game with a phenomenally good piece of boundary work.
That, you might suggest, is the difference between the county game and the junior levels that – until recently – several of these Sussex youngsters were used to as their bread and butter. They have been asked to take an almighty step, to which they have responded in some style. Quite frankly, that Sussex took the game into the penultimate over at all was only down to the precociousness of their NextGen lower order.
Carter, 19, hammered Matt Taylor for consecutive sixes – the second out of the ground – and for four over mid-off as he flicked the switch on an unlikely, buccaneering assault that took him to a second half century in four List A appearances. You might better remember the wicketkeeper from such classics as: The One Where Jofra Archer Played for Sussex's Second Team.
On that day, with the national press in situ to watch Archer bowl as he ramped up his comeback from injury, Sussex batted first instead and Carter made 160. He looks a terrific prospect and seemed increasingly primed to lead his side over the line for a stunning victory until he was beaten on 59 by a fine yorker from the impressive Warner. His partnership with Lenham was worth 62 in runs and plenty more in self-confidence. And it took two to tango.
Even if Ibrahim is now the youngest man ever to make a County Championship fifty and Coles last year became the youngest first team player in Sussex's history, it feels as though Lenham has perhaps enjoyed the highest-profile billing of the new era: a consequence, no doubt, of English cricket's obsession with young leg-spinners and the name of his father, Neil, who played for the county between 1984 and 1997.
There are shades of Mason Crane in his Tigger-ish, enthusiastic bound to the crease, and he was threatening even as he went wicketless on a slow surface that seemed to better suit the finger-spin of Coles, Tom Smith and Graeme van Buuren, as well as the guileful leggies of Will Beer, whose experience as a white-ball cricketer can only benefit Lenham's raw materials that have so far heralded 10 wickets in the T20 Blast.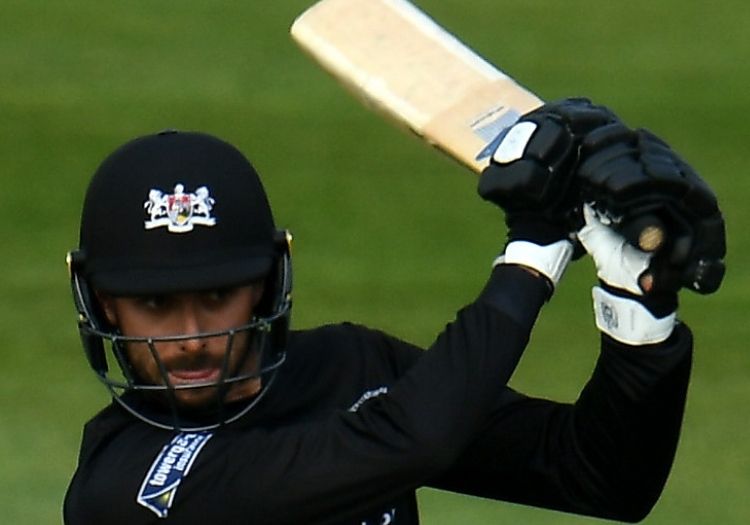 Jack Taylor made a fine half century for Gloucestershire
Lenham will doubtless venture further up the batting order as he grows: he looked anything but a tailender and far from overawed, shaping up nicely with the orange stickers on his Newbery bat visible from well beyond the boundary. Like with most 17-year-olds, he will add strength to his game with time, but he slashed and guided with plenty of panache between backward point and third man.
And while he will look back and wonder whether a second run to Lace was necessary at that stage – Sussex would have needed four runs to win off seven balls if he had settled for one – that he was so keen to get back down to James Bracey's end to take strike was a marker of his belief and a desire to own the situation, even with Crocombe nominally the senior partner.
Ultimately, this is a cruel game. Lenham sank to his knees on the edge of the 30-yard circle, where his galloping second run had finally slowed up, like a devastated penalty-taker. When the verdict came from the square leg umpire, it was impossible as a neutral not to feel your own heart sink in conjunction with his legs. He was gutted, and understandably so. But he had nothing to regret.
It was only the exuberance – but more importantly, the skill – of youth – that had taken the game so deep. Sussex's senior batsmen – Brown apart – had been dismissed cheaply: Travis Head and David Wiese made 14 between them, both falling to Smith, who was the game's outstanding player, Carter apart.
You see, the risk with throwing a group of youngsters together – and we are talking in this case, from a professional cricket point of view, about a batch of genuine novices – is that it all goes pear-shaped and the initial thrill turns sour. But you don't particularly get the sense that will happen here. Among this crop, some are so young that they can't be part of the team WhatsApp group; interview requests have to be run past their parents. Make no mistake, though: they can play.
One of the frustrations as a journalist covering the Royal London Cup this year has been the frequent assertion that this tournament somehow doesn't matter because of the extent to which teams have been pillaged of their best players and that, as a result, we are watching little more than an overpromoted development opportunity. At Hove, we were looking out on the future and a ground where, all being well, these teenagers will turn into adults, accomplished pros, captains, perhaps even international cricketers and iconic figures.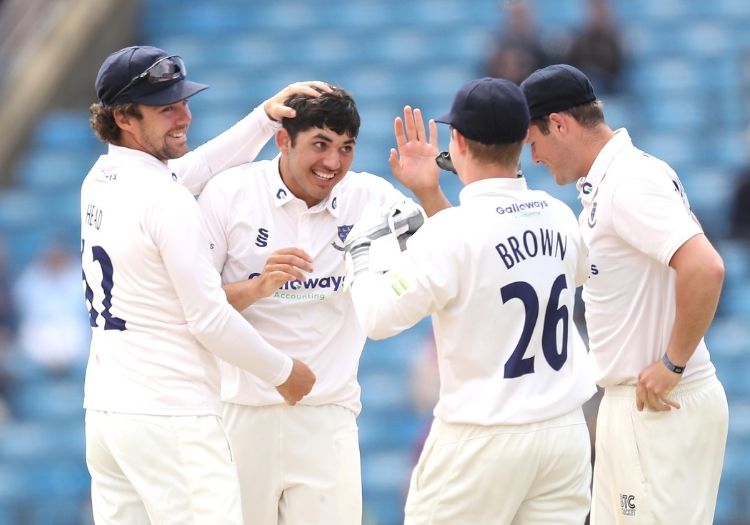 Danial Ibrahim became the youngest player to make a County Championship half century earlier this season
The assembled audience certainly saw it that way, and there was a tremendous atmosphere as the conclusion drew nearer and a game that was petering out took its dramatic turn: every run was cheered, each close shave came accompanied by a gasp. Gradually, warm, sympathetic applause morphed into something a little stronger; eventually, the realisation became more fervent that this pair of teens – 36 years on this earth between them – might see their county home.
A chant of 'There's only one Ollie Carter' broke out briefly to a chuckle from those around its originator. It was an enlightening moment and a reminder that, even without a busload of high-profile names, this remains a Sussex team to be excited by and a long-term project to admire. Fans here were spoiled at the start of the century: three County Championship wins, the 2006 Friends Provident Trophy, Pro40 titles in 2008 and 2009, a T20 Blast triumph.
They are without a cup since then, despite a T20 side that would be the envy of some franchise competitions. That drought may well end this year: Sussex face Yorkshire in a Blast quarter-final in three weeks' time. If not, they will try again next year: Luke Wright, Tymal Mills, Chris Jordan, Ravi Bopara and co.
As for this Sussex team, they will go again – not just at Worcestershire on Friday, but for a very long time to come.
Please ensure all fields are completed before submitting your comment!