From Brisbane to South Wales: Marnus Labuschagne is back at Glamorgan and ready to keep learning
SAM DALLING - EXCLUSIVE INTERVIEW: Labuschagne's past two years have been extraordinary, his star ascending at warp speed: from outsider to one of his country's most familiar cricketing faces and the third highest ranked Test batsman in the world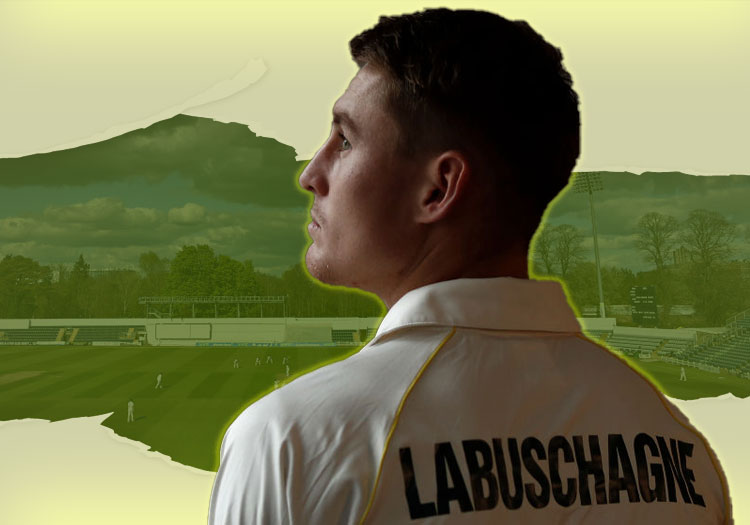 "The last few days have been the only time in the last two years where I've been completely switched off and not thinking about cricket," says Marnus Labuschagne.
How he deserves that mental break.
The Australia star is speaking to The Cricketer days after a magnificent home summer drew to a close.
He rounded the season off with one of the all-time great Sheffield Shield final innings: a knock that came against a formidable New South Wales attack in the shape of Mitchell Starc, Josh Hazlewood, Nathan Lyon, Trent Copeland and Shaun Abbott.
A knock that secured Queensland their second title in four years: a marathon 192, soaking up 353 deliveries and straddling three days.
"But I'm still checking in with the highlights," he grins. "I've got to know what's going on, haven't I?! Subconsciously, I'm probably never switched off completely. I'm always trying to pick up things but I definitely watch as a fan, too. You know, as someone who loves the game.
"If I'm really missing it I go back and watch games on YouTube that remind me of when I was a kid. The '05 Ashes, or games in England that I remember, or South Africa and Australia in different conditions. I do that a lot, especially when it's people who I used to love watching.
"There are observations that I make - Graeme Smith is a good example. He was probably one of the best opening batters in English conditions over that period. When I watch him play in those conditions I'm like 'jeez, what's he doing - he is hitting the ball quite square, not really much through the offside.' I watch it from enjoyment rather than learning but I am sure you can both enjoy and learn the same time?"
It is that passion for the game, a borderline obsession, that is helping Labuschagne squeeze every drop out of his not inconsiderable cricketing ability. His past two years have been extraordinary, his star ascending at warp speed: from outsider to one of his country's most familiar cricketing faces and the third highest ranked Test batsman in the world, behind only Kane Williamson and Steve Smith.
Now, it is time once more for Labuschagne to swap Brisbane for South Wales.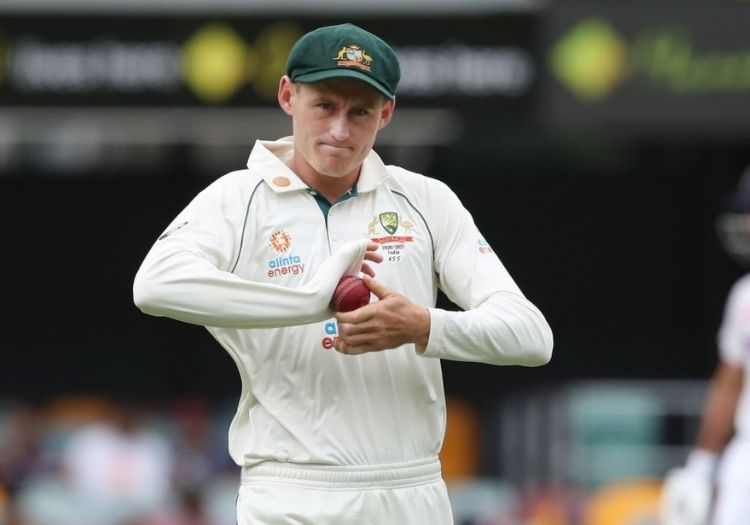 Marnus Labuschagne is joining Glamorgan
***
Labuschagne's Glamorgan debut came against Northamptonshire on April 11, 2019. It was an Ashes summer but he was not expected to play. True, he had five Test caps to his name and he teased his talents with 81 against Sri Lanka on his home ground that January, but at the time he averaged just 26.25 at the top level.
The 2017/18 Sheffield Shield season had drawn the selectors' attention (795 runs at 39.75) but he struggled the following year, making just 416 at 24.47. So he came to England to play county cricket, having previously had spells at Plymouth CC in 2013 (730 runs at 60.82) and Sandwich Town the following year (1,049 runs at 74.92). At the latter, he broke Justin Langer's record for most runs in a season, although bash 'Langer', 'Labuschagne' and 'sandwich' into a search engine now and a very different story appears.
He was an instant hit at Sophia Gardens, following his 121 on debut with with 131 at Gloucestershire. By July he had 1,114 runs at 65 from 18 innings. By August, Jofra Archer had struck Steve Smith on the head with a searing bouncer at Lord's and Labuschagne was called on from the Nursery Ground to become Test cricket's concussion substitute. The rest, as they say, is (recent) history.
"The previous five years of my first-class career I had been so consumed about being the perfect batter," he says. "I was very consumed with technique almost on a shot-by-shot basis. I was all about making sure my stance; my grip; my back-lift; my shoulder alignment - all of those things - were right. I still need those things to be right but I've got a few better cues. Maybe my technique has just got to a stage that I am able to negate that part."
His is a classic case of perfectionism, and that is a word that pops up frequently over the course of an hour-long conversation just prior to his departure for the UK.
As a concept, perfection is obviously alluring but is among life's great mental mirages: both unattainable and often destructive. That was his biggest hurdle.
"I was so concerned about being Sachin. It was about having the perfect straight drive, being perfect off the legs, having the perfect cover drive, perfect pull shot, perfect cut shot. I always wanted to be 50-50 everywhere – 50 on the off and 50 on the leg. 50 on the pull, 50 on the cut.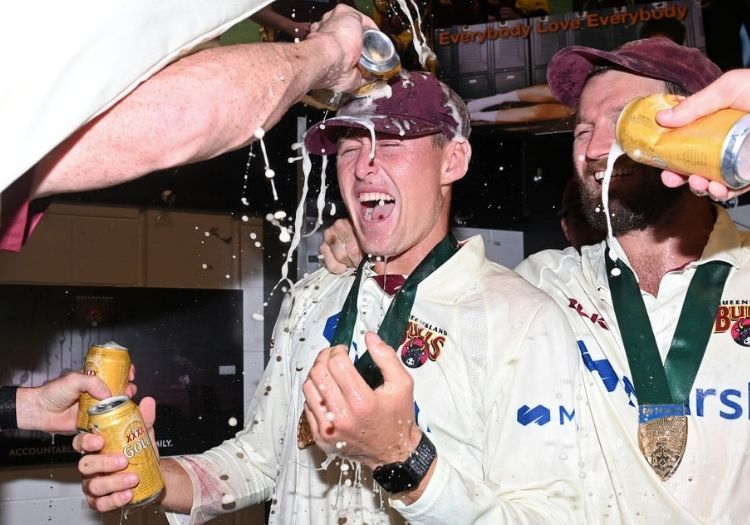 Labuschagne celebrates winning the Sheffield Shield with Queensland
"That was the hardest part and one of the biggest roadblocks as a player when I was young. That ability to just let it go – I really struggled with it. You don't need to hit the perfect cover drive, you just need to hit it for four or three or two. And the irony is that now that I am in this different headspace it has made me better in all those areas."
So if not perfection, then what?
"Whatever you do just have good clarity - [think] why am I doing this? And what does it mean for the other part of my game if I do it? If I open up, does that mean that I can't hit through the offside? If that's the case then you accept that because what you are changing is helping you. You are taking from one part of your game and giving it to the other. I think at times my game is 80 per cent on the leg and 20 per cent on the off.
"But then other times when teams start bowling wide I change my game, my setup, my pre-movement and my stance and flip it around. So I am 70-30 because I am not caught in that real perfectionist part."
Young batsmen are so often told that their technique should not be compromised.
"It should just be about trying to hit every ball for as many runs as you can with the lowest amount of risk but that's hard because you don't learn that one," Labuschagne says. "But that's still one of the most fun bits about cricket right? You play on a Saturday, you spend a whole week on your technique - trying this, changing that - and then when you come out to bat next week you are in a different space. That's one of the things I loved the most about cricket as a kid."
***
By his own admission, Labuschagne was not the standout in his age-group Queensland side. He counted Sam Hain, Ben McDermott, Mitchell Swepson, Billy Stanlake and Mark Steketee amongst his teammates and would often bat at No.6.
But his desire to better himself has always been there, be that at the crease or in spelling competitions, where the go-to word he fires at people is 'phlegm'.
What was missing was someone to channel his learning. That's where batting coach and mentor Neil d'Costa – who counts Michael Clarke and the late Phillip Hughes amongst his graduates - came in. The first day they met, Labuschagne turned up in odd socks, cracked iPad in hand.
"I thought I was doing everything I could to play first-class cricket but it was all training; I just hit. I got the pads on and would hit balls - drives, pulls, cuts. I would just hit, hit, hit. And in a single day I realised I wasn't even scratching the surface."
D'Costa instantly identified that Labuschagne's diet was critical. He has a metabolism most would envy but sugar was his vice. The day started with Weetabix with two tablespoons of sugar, and a caramel latte with three.
"Mentally because I am so hyperactive it is probably the most important part," he says. "Some people need it physically but for me personally it is up here between the ears where it makes the biggest difference. I have to be really on top of it."

"I love coffee and I love sweet things but I have learned over time about what it does to my game and concentration. I know what I need to perform consistently at my best in terms of fuel to make sure I am mentally clear and have that focus."
And some of his best learning came from conversations with his closest friends, a group of talented cricketers who grew up playing together at Redlands. They keep him grounded, not shy of reminding him that he never quite got a second Grade ton (he finished 99 not out once).
Together they play perhaps the world's highest level game of 'garage cricket' - Sam Heazlett (Queensland, Brisbane Heat), James Bazley (Brisbane Heat) and brothers Mitch and Leigh Drennan, all of whom feature on the We Got The Chocolates podcast.
"In the garage absolutely I am Darren Stevens, that is my bank wicket," Labuschagne exclaims. "When I am bowling at my best I am running in as 'Stevo' just running the ball back into the pad getting those lbs with keeper up."
"We are playing serious games and you are problem-solving out there. It is 100 times harder in the garage with a ball with a seam so big and it is nipping or spinning or seaming. As a kid I probably didn't learn as much in that environment consciously but now I am always conscious at working on stuff that I can genuinely take out into the middle if there is a bowler I don't like to face I might try to mimic that thing I don't like about them – whether it is the point of release or where he is on the crease. Then you put it into practice when you play a muck around game and you go 'oh jeez that's actually working' and you take that into your actual cricket."
***
Labuschagne's most recent Test assignment was bitter sweet. It was a series that gripped the cricketing world, India triumphing despite being ravaged by injuries, losing Virat Kohli to paternity leave after game one and being skittled for 36. Not so much David and Goliath, more Goliath v Godzilla.
After the first Test a home victory looked almost certain. Australia roared as the visitors floundered. While there was no conscious complacency, Labuschagne was refreshingly candid about the mood after India had succumbed to the lowest Test total since New Zealand were bowled out for 26 in 1955.
"We were switched on and thinking 'we have 100 runs to chase, let's get this done' and the openers went out and did a fantastic job. But then you're thinking 'we've just rattled their batting line-up, they had Kohli and now he is leaving and they've just lost (Mohammed) Shami so they are having to dig into their fast bowling resources' so I don't think you can help your mind going down that path. And I don't think there is anything wrong with your mind going in that direction."
But India fought back, stand-in captain Ajinkya Rahane masterminding a comeback victory for the ages. The sub-plots were plentiful. Mohammed Siraj and Shubman Gill both debuted in the Boxing Day Test – the first time since 2011 India had two or more debutants in the same away Test. The former lost his father only weeks previously, and won plaudits for the way in which he handled suffering abhorrent racial abuse in Sydney.
India lost both Umesh Yadav and KL Rahul for the last two Tests, while Ravindra Jadeja, Hanuma Vihari and Jasprit Bumrah were ruled out of the decisive final game. That meant Navdeep Saini made a bow in the third Test and T Natarajan and Washington Sundar a match later. And yet still they complete a three-wicket win to take the series 2-1.
"It was tough, a real grind of a series," Labuschagne says. "It didn't feel the same as the 2019 Ashes. When I was in that series it was unbelievable. You felt it when you were out there, with the crowd, 'this is it'. You felt it at Headingley when Stokes hit the winning runs; you knew you were in one heck of a series. This series was a little bit more grind, a little bit more cat and mouse, more chess-game like. When you are in it, you are in your own world and you only know how big a deal it is because the public and media are all talking about it. When you finish the series you step back and get a better realisation.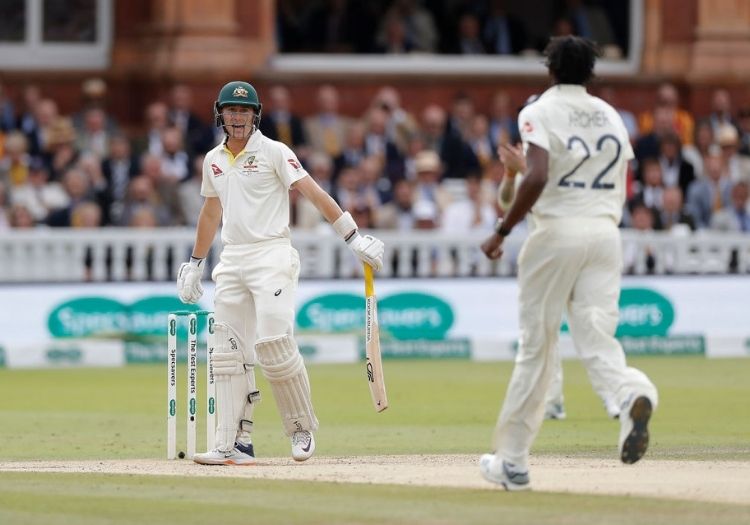 Labuschagne's breakthrough at Test level came in the 2019 Ashes
"I don't think we ever doubted the fact that the replacements they had were more than adequate. They were proper bowlers – Siraj played a great hand and ended up winning the series. Even at the back-end when they played (Shardul) Thakur and Washington they all just played their roles and kept the pressure on."
Despite the loss, Labuschagne continued to excel, his 426 runs some 113 more than the next highest scorer (Steve Smith) in the four games. Having made starts in three of his first four innings, he made 91 and 73 in the third Test and 108 in the fourth, despite not feeling particularly comfortable in the middle.
"There were a few technical things I was not happy with," he says, explaining that he spent evenings over Zoom with D'Costa trying to work on his grip. "I was struggling with my pull shot a bit and with the straight driving, the hitting through the offside because my grip was slightly off. I knew that from the first Test against India.
"But my job is to score runs for Australia so I can't just have a week off to try and fix it. It is about awareness - 'ok this is the situation we are in now, righto so I'm just going to have to try and get under a few more short balls' or 'righto I'm going to have to not play through the offside as much because my grip isn't 100 per cent right'.
"You have to be able to put it away and learn. You have to be able to score runs on any day, however you feel, however good your technique is, how you are physically. You've got to be able to put the mental game on and do what is needed on the day.'"
Comments mocking Labuschagne's quirky style, made by Shane Warne and Andrew Symonds from the commentary box when the pair believed they were off air, provided an unwelcome distraction
"Do something now to his ADD [attention deficit disorder] f*****g pills," Symonds said, referring to Labuschagne's trigger movements at the crease.
"Yeah, f**k," Warne responded. "Jeez it's annoying. No. Just f*****g bat properly."
"I know the incident you're referring to," Labuschagne says. "It's funny - we just won the Shield and Andrew Symonds was with us having beers at the ground until about 10.30. It's hard work talking for a living, you are going to make some errors or say some stuff that you don't mean or that comes out the wrong way.
"I know that first hand; I didn't even know about the comments until the day after. They both sent me a video and called me to apologise and I appreciate that. They weren't necessarily nice things that were said but at the end of the day you just shrug it off and say 'all good, no stress'.
"If you're on the international stage you can't be offended by everything. At some point you have to look at it and think is that relevant to me? Is what they are saying the general consensus? And if you feel like it is something you can then change for the better of you then you have learned something from that situation.
"Or you go the other way and say 'nah that's not the general consensus, I will do it the way I do and I'll be me and that's it.'"
***
And so, no sooner has it finished, the season begins again, with Labuschagne pencilled in to start against Kent on Thursday. Initially, he was not due to arrive in the UK until during that game but he brought his flight forward and, subject to clearance, will play regardless of any jetlag.
He is a throwback to the days of the overseas pro who buys into all the club stands for and will potentially play all three formats. Glamorgan is already dear to his heart.
"I want to know how Glamorgan are going so I am talking to the coach every week and talking to Mark Wallace maybe twice a week about the team, and what we are thinking, because I love being involved in the club.
"It was slightly disappointing we didn't get the win against Yorkshire – we had them on the ropes but just ran out of time."
He has struck up a close bond with Matthew Maynard, whom he calls on for tactical advice. "Matt definitely gave me the confidence to play the way I wanted to play when I was over there. Doing the tactical things I wanted to do to get on top of the bowler. That happened to be improving my scoring rate especially in England with the big squares and the ball really racing off the field."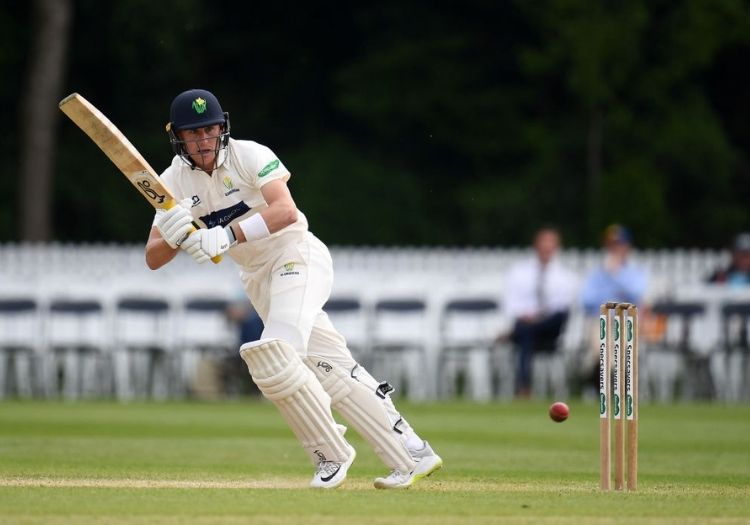 Labuschagne previously enjoyed a prolific spell with Glamorgan two years ago
And it is certainly working; since arriving two summers ago he has accumulated nearly 3,800 first-class runs with 13 hundreds.
"I've loved county cricket for a long time," he says with a broad grin. "I love what it is about, I love the different challenges, the swing and nip and more spin. With international cricket yes you get to see the world but are so consumed by the cricket. In India you go on a bus, onto a plane, back onto a bus. That's why county cricket is so amazing. You actually are travelling around the country. When you are at Glamorgan you are heading to Lancashire, then Yorkshire, then Sussex. You go to all these different places, and are seeing things. I like that rawness."
And then, for a final time, he touches, albeit not consciously, on a running theme: learning. "It's very skill-and-performance based. People's skills get improved by playing and it doesn't matter how old you are - people are playing until they are 36, 40 and above. They are playing because they are still good enough, they are scoring runs and taking wickets. I like that part of the game. Sometimes the other element is pushing young guys: 'well, yes get them in but they've got to be scoring runs.'"
Labuschagne's fondness for the idiosyncrasies and nuances of the domestic game are there in plain sight: he is richer for county cricket, and county cricket is undoubtedly richer for him.
Subscribe today and receive The Cricketer's centenary issue – six issues for £19.21. Click here
Glamorgan
|
Features
|
County Cricket
|
1Banner
|
Australia
|
Please ensure all fields are completed before submitting your comment!