Ravi Ashwin - The Professor of Spin
SIMON HUGHES: The interesting thing about Ashwin is his meticulousness. He is a spin bowling scientist, analysing in great detail all his deliveries, experimenting with different grips and trajectories and angles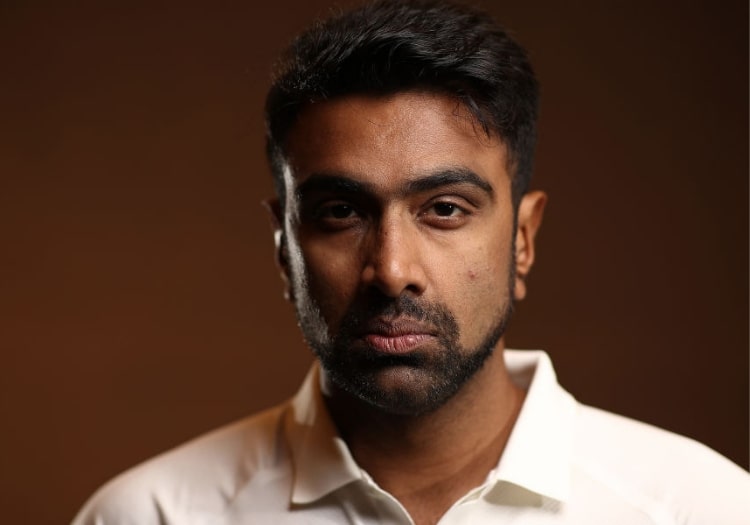 All the focus before the Adelaide Test was on the team's trios of thrusting 90mph pacemen. In fact, it has been two finger-spinners who have had the most impact and kept the stroke players in manacles: under 700 runs in four days cricket.
First it was Nathan Lyon using his vigorous body action and overspin to reign in India's attacking batsmen. Then on the second day, on a largely blemishless surface, Ravi Ashwin bowled 33 mesmerising overs to the Australians, held them almost completely in check and prised out three top order left-handers.
The ball that removed Usman Khawaja was an absolute beauty. When Virat Kohli took the second new ball, he threw it straight to Ashwin and with good reason. He has taken more wickets in the first 10 overs of an innings than any other Indian bowler these last two years.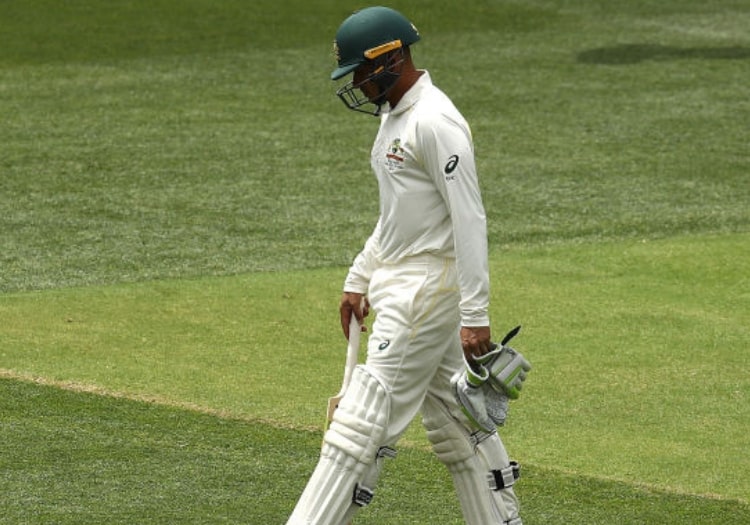 Usman Khawaja departs having been dismissed by Ashwin for 28
Lyon continued the act on the third day, taking six wickets by the end of the innings and going at a rate of 2.90 over 42 overs, but two wickets in Australia's second innings have kept Ashwin at the fore.

His bowling might not look all that much from a distance: short, inconsequential walk to the wicket, bit of a pivot at the crease, and the ball floating down at around 54mph. But look closer and you see subtle variations of wrist position and seam angle and follow through imparting side spin, or drift - or occasionally leg spin - to the ball.
With no discernible change of action one ball will loop down slowly, bounce and spin, the next will slide on quicker and curve menacingly into the left-hander's stumps.
Oddly, he gets more of this drift into left-handers (from round the wicket). He doesn't generate as much to right-handers from over the wicket (perhaps because of his front on bowling action) and therefore is not quite as potent (179 of his 339 Test wickets are lefties.)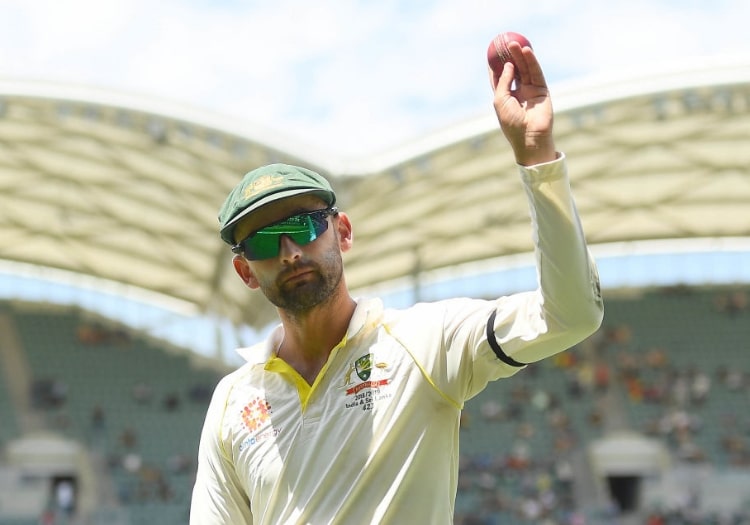 Fellow spinner Nathan Lyon took 6-122 in India's second innings

The interesting thing about Ashwin is his meticulousness. He is a spin bowling scientist, analysing in great detail all his deliveries, experimenting with different grips and trajectories and angles and then recording the results on a small audio device.
His career is like a research project and this tour to Australia - where everyone keeps reminding him he averages 55 per wicket - is the final part of his thesis.

"I have a couple of wrist loading positions," he says. "I try and load at 180 degrees sometimes, and 90 degrees other times and see how much difference that can make at the crease.
"The release point is different, and the amount of drift I get varies with the different positions. Those are the subtleties I bank on. It might not sound like much but they are huge differences and I don't think many bowlers are able to vary it like this.
"Most spinners just load the ball in one position all their life. I play around with how I rock back at the crease, trying to create a mirage to the batsman. Sometimes I load and slow my action down at the crease, depending on what I am looking to do."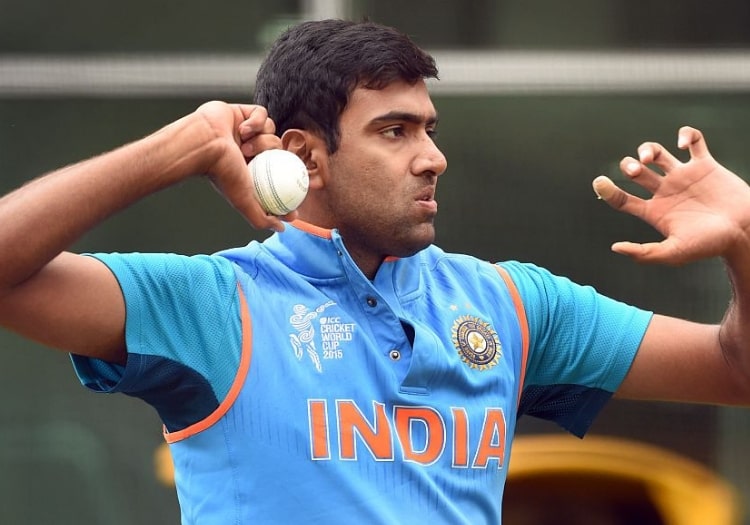 Ashwin experiments meticulously in the nets

Ashwin has long fingers and the wrist flexibility to perform these variations. He adds in the occasional leg break or carom ball, within exceptional accuracy.
There was barely a loose ball on the second day and he yielded just 1.51 an over. All this from a physique that he has to work overtime to keep in match condition. He had serious mobility problems as a kid and now has to do an hour and a half's stretching most mornings and evenings to retain his flexibility.
His reliability allows Kohli to field just three quicks enabling India to pick the extra batsman. If Australia are to stop India winning a first Test series in Australia, they will need to solve the professor of spin's equations.
Please ensure all fields are completed before submitting your comment!