WATCH: Kane Williamson given life after Mushfiqur Rahim blows Bangladesh run out chance
The Bangladesh wicketkeeper disturbed the bails before he had collected the throw from mid-on, and then failed to remove a stump from the ground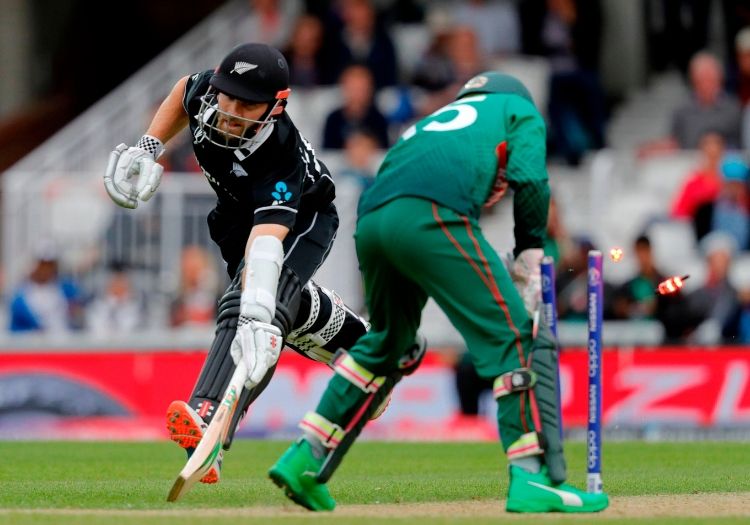 New Zealand skipper Kane Williamson was on the receiving end of a huge slice of luck thanks to a blunder from Mushfiqur Rahim at the Oval in the match between Bangladesh and New Zealand.
Ross Taylor had attempted a run after hitting Shakib Al Hasan to Tamim Iqbal at mid-on, who then threw the ball to Mushfiqur's end with Williamson struggling after being slow out of the blocks.
However, the Bangladesh wicketkeeper disturbed the bails with his arm before he had collected Tamim's throw, which looked destined to hit middle stump in any case.
Mushfiqur failed to pull out one of the stumps from the ground and therefore the decision of not out was given by the third umpire.
New Zealand were 61-2 in the 12th over at the time of the incident chasing 245 to beat the Tigers.
Our coverage of the ICC Cricket World Cup 2019 is brought to you in association with Cricket 19, the official video game of the Ashes. Order your copy now at Amazon.co.uk
Please ensure all fields are completed before submitting your comment!