ICC prohibit under 15s from playing international cricket
The world governing body introduce a minimum age restriction across all formats, including U19 matches, though special dispensation can be sought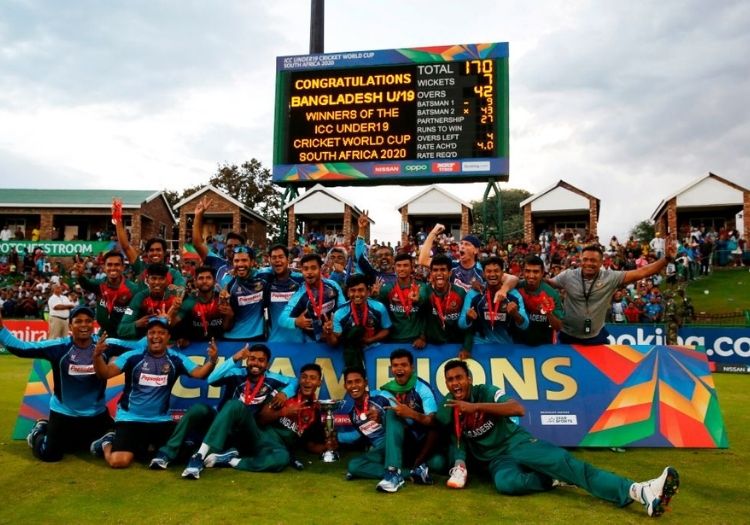 International cricketers must be at least 15 before being allowed to represent their country, the ICC have announced.
The governing body have introduced a minimum age restriction for all formats of the game.
It also applies for all women's and U19 cricket.
An ICC statement read: "The board confirmed the introduction of minimum age restrictions for international cricket to improve safeguarding of players which will apply across all cricket including ICC events, bilateral cricket and U19 cricket. 
"To play in any form of men's, women's or U19 international cricket players must now be a minimum age of 15."
As many as 21 currently active women's players are affected by the ruling, including the world's youngest senior player Nia Greig of Jersey, whose international debut came against France aged 11 years and 40 days.
Furthermore, the world's youngest male T20I player, Marian Gherasim of Romania, could have to wait for his next international outing. The seamer made his debut aged 14 years and 16 days against Bulgaria in October and does not turn 15 until next September.
It remains to be seen if they are blocked from making further international outings before they become eligible, however, Gherasim and Greig will likely hold on to their status as the youngster players to represent their gender in a senior international.
Previously, Hasan Raza - the world's youngest male Test and ODI cricketer - would have been prevented from making his Pakistan debuts back in 1996.
Two women, Johmari Logtenberg and Sajjida Shah (who was 12 years and 178 days when she played for Pakistan against Ireland in 2000) have played Test cricket while aged under 15, while 10 have played WODIs.
Countries can apply for special dispensation to the ICC if they can prove "the player's playing experience and mental development and wellbeing demonstrates that they would be capable of coping with the demands of international cricket."
Please ensure all fields are completed before submitting your comment!