"It feels like we're political pawns in their chess game" - The human impact of Zimbabwe's suspension
NICK FRIEND: Ryan Burl is living in cricketing purgatory, stuck alongside his Zimbabwean teammates; he knows neither one thing nor another, only that his professional career is effectively on hold, at the mercy of administrators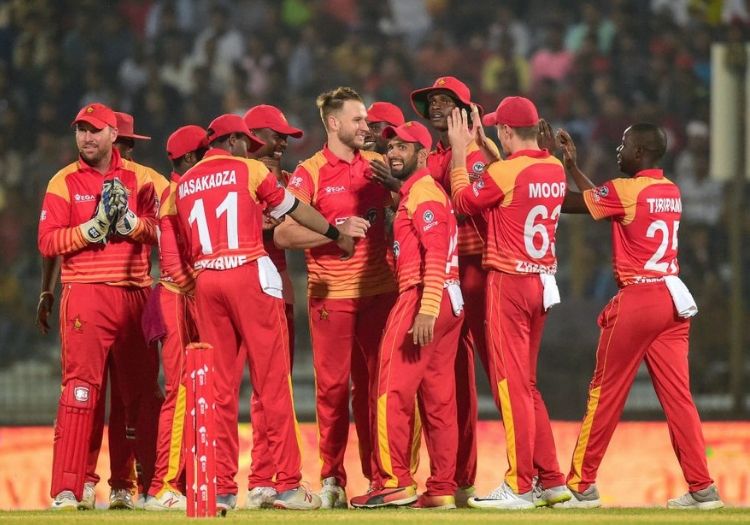 "It's hard to respond, to be honest," admits Ryan Burl. "We're quite speechless. We don't know what's happening.
"Nobody dreams of having their careers shortened because of corruption. Nobody even plans for that because it's not even a realistic idea that you have in your mind."
The allrounder is living in cricketing purgatory, stuck alongside his Zimbabwean teammates; he knows neither one thing nor another, only that his professional career is effectively on hold, at the mercy of administrators.
He is experiencing one of sport's brutal quirks – the playing staff punished for the actions of those beyond the pitch. As he talks, there is an audible puff of the cheeks – an emotional sigh that is feeling the effects of a week of turmoil.
Following a meeting in London, Zimbabwe's ICC membership has been suspended due to alleged external influence and meddling in the country's cricketing affairs.
It is a charge denied by Kirsty Coventry, the former Olympic medal-winning swimmer who now chairs the nation's Athletes Commission in the International Olympic Committee. "There has been no government interference," she tweeted when the judgement was made.
The issue appears to centre around the involvement of the Sports and Recreation Commission (SRC), a body independent of the government, which oversees the running of Zimbabwe's sporting associations to prevent poor governance.
As part of its brief, the SRC took the decision to disband the entire Zimbabwe Cricket Board. The ICC has now demanded that the previous board is reinstated by October 8 in order for the game's global governing body to review the case at a meeting four days later.
For Burl, however, beyond the administrative chaos around which this suspension has been based, lies a human story which risks being overlooked. There are livelihoods at stake, families to look after, jobs on the line.
"It feels like sometimes we are political pawns in their chess game," he confesses of a period that has left him and his colleagues angry, anguished and confused.
It has been more than two months since Burl was last paid any of his salary; he believes it is nearing half a year since he received a match fee.
"It's extremely worrying because about 90 percent of cricketers in the country are relying primarily on the income of Zimbabwe Cricket," he says.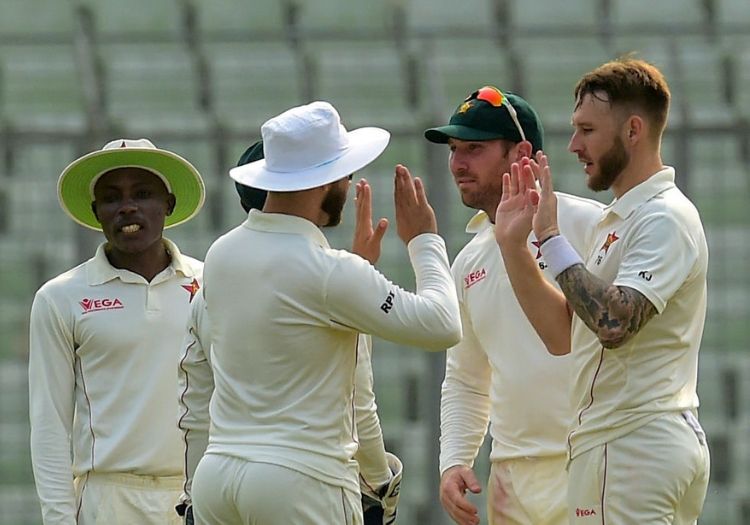 Zimbabwe have been suspended by the ICC
"It's not a pleasant thing to hear that you're not going to get paid for all the work that you have been doing and the time that you've sacrificed.
"It's not just us that we've got to look after; everyone's got a wife or a child or their mum and dad. There's a lot of dependence on that salary. It falls on more than just you or the 100 or so cricketers in the country – there are a lot of mouths that need to be fed."
At 25 years of age, Burl is among the new generation of Zimbabwean cricketers. He is spending his summer at Haslingden Cricket Club in the Lancashire Cricket League, while he represented his country during their recent tours of Ireland and the Netherlands.
Recent results have been poor; the tourists lost all five ODIs across those two trips. That, however, pales into relative insignificance when faced with the uncertainty at play here.
In amongst an experienced line-up, including Brendan Taylor, Craig Ervine and Sikandar Raza Butt, Burl's concern is of the future, of what happens next should the worst come to fruition, of where he will go, of what he will do, of what will lie ahead for a proud cricketing nation.
A community that can lay claim to Andy and Grant Flower, to Heath Streak, to Henry Olonga, to Dave Houghton and so many others.
"It's unbelievable," he reflects. "The way I see it is that if we get expelled now, Zimbabwe Cricket is screwed for at least four years. That's us done.
"It's worrying because it's affecting the guys that are coming through the ranks – the guys who are 17, 18, 19 are going to miss out.
"They wouldn't be able to pursue cricket in Zimbabwe and they'll just fall off the radar and it's upsetting because it could just skip a whole generation.
"Even though, as it stands, there are quite a lot of guys in our squad that probably only have a few years left at the top, these guys like Brendan and Sikandar want to leave Zimbabwe Cricket in a better place, but they have been unable to do so because it's out of their hands.
"It's not the way it should be; we should just be here playing cricket, which is what we're good at. We're not good at politics – that's not our job.
"The whole cricket side of it is being taken away from us, so we can't even do what we're good at or what we were born to do. It's frustrating because at the moment it's just politics and politics."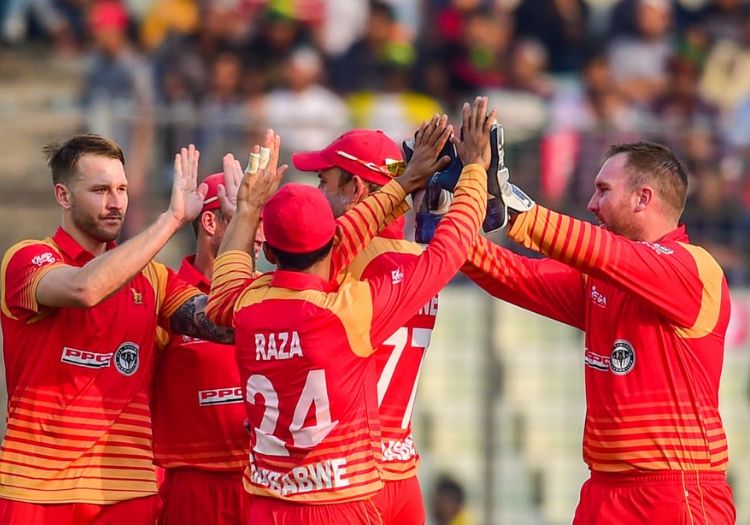 Ryan Burl worries that expulsion from the ICC could destroy cricket in his country
Has there been any communication from the national body? The answer is simple. "Absolutely nothing," Burl states. It doesn't surprise him.
It is emblematic of the struggles encountered by those reliant on Zimbabwe Cricket in recent times.
He admits that there have been times in the past when he and others have discussed the distant notion of a worst-case scenario – whatever that might have been believed to be, but each time it has been played down. Quite simply, it is an intangible you cannot prepare for.
"You never quite expect it to the extent of getting suspended," he says. "One wonders – maybe it's a blessing in disguise; maybe we just need a whole whitewash and a start from zero."
As a close-knit squad, these events have brought the group ever tighter; they are communicating daily via WhatsApp, keeping one another updated with news and developments.
"This is our livelihood, our future; we all want to know what's going on. We are in touch every day and receiving updates. It's squeaky bum time – we're not sure what's happening."
As far as they are aware, the terms of their suspension will rule Zimbabwe out of their T20 World Cup Qualifiers, which are set to take place in United Arab Emirates from October 11.
"That's what we've been gearing up for," says Burl of the upcoming tournament. Ever since missing out on qualification for this summer's 50-over World Cup, it has been their ultimate aim. Their chances, however, appear to be hanging by a thread.
"The way we've been made out to believe is that there's no chance that we're going to feature in the qualifiers. That's obviously devastating, firstly because we don't play a hell of a lot of T20 games and secondly, everyone wants to be able to represent their country on an international stage."
There is an added personal blow that comes with recent events; the international game is the shop window for players such as Burl: a three-dimensional cricketer and an increasingly valuable T20 option as a big-hitting left-hander and a useful leg-spinner.
Given the dearth of Zimbabwe's fixture list, even before this suspension, other opportunities are crucial, quite simply, for the players' own livelihoods.
Burl played for the Mis Ainak Knights in Afghanistan's domestic T20 competition in 2017. Far from greed, the chance to play in overseas competitions is both a vital source of income and the means by which to enhance reputations.
"This doesn't give you the international exposure to get bought in the T20 leagues," he explains of his current plight. "So on a personal level, it's very frustrating because it's not doing us any justice, trying to find work outside of Zimbabwe Cricket."
It feels almost a moot point in the circumstances, but it seeks to highlight the wider context of Zimbabwean cricket's perilous position – the first full ICC member to find itself banned from the game.
"We're not 100 percent sure of what's the way forward," he sighs. The very real probability of a World T20 snub has hit particularly hard, one senses.
"Our girls weren't even allowed to travel to Ireland to play their T20 series and one-day series. It's upsetting."
To celebrate England winning the World Cup you can subscribe to The Cricketer for just £20.19. Click here to learn more
Please ensure all fields are completed before submitting your comment!