West Indies go into the World Cup with fresh hope and a modern-looking team
COLIN BENJAMIN: As Phil Simmons said, few would question that winning the 2019 World Cup would be the best thing to happen to West Indies since 1979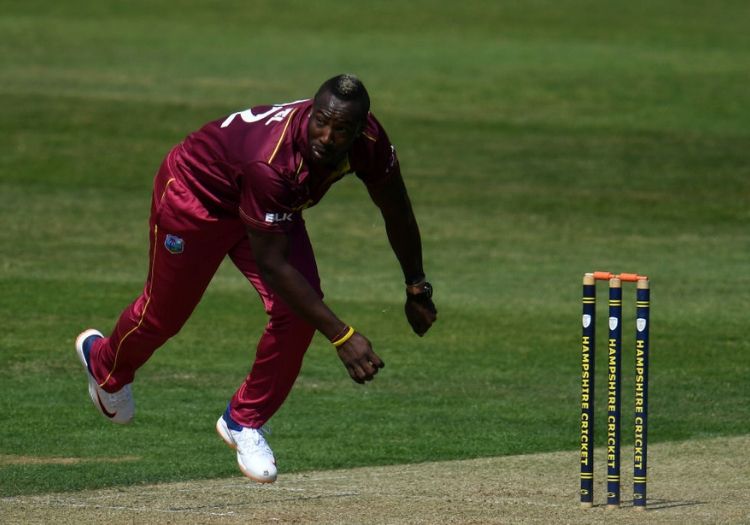 In the post Tony Cozier era of Caribbean cricket journalism, I've been lucky to contribute to some of the sport's major publications and I've always prided myself in being able to assess the state of West Indies cricket pretty accurately.
The start of 2019 already has thrown that form book out the window.
The Test series victory over England - after shambolic performances in India and Bangladesh - followed by Ricky Skerritt ending Dave Cameron's divisive six-year run as Cricket West Indies president were two things I and many others didn't see coming.
Skerritt's election win prompted former coach Phil Simmons to make the bold suggestion: "From my perspective it's the best thing to happen to West Indies cricket since the 1979 World Cup.
Simmons' comments highlight how Cameron's removal has injected a unheralded optimism, positive energy and goodwill around West Indies cricket. They go into the World Cup fresh and fearless.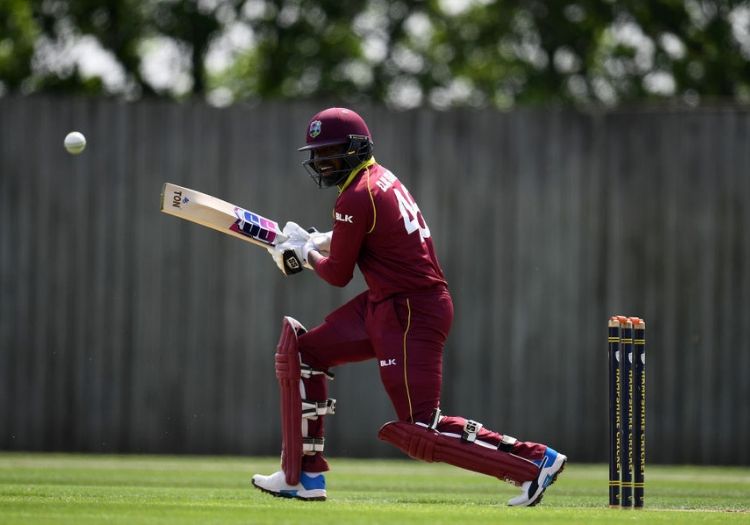 Darren Bravo is part of the Windies squad for the World Cup
In evaluating the side's World Cup fortunes, both objective analysis and wishful thinking are required. Cricket is a game of glorious uncertainties, after all.
Of the West Indies' 15-man squad there is unanimous acceptance by fans and media, with the exception of three names - Carlos Braithwaite, Ashley Nurse and Fabian Allen.
It may only have been two, if Sunil Narine had not been ruled out due to injury.
Compared to the 2015 tournament, when Chris Gayle publicly called out the board for vindictively omitting Dwayne Bravo and Kieron Pollard alongside other very questionable squad decisions, or the 2018 qualifiers when the aforementioned duo plus Andre Russell, Sunil Narine and Darren Bravo weren't picked, this team selection has gone off with minimal fuss.
Of course with the new president scrapping the old selection policy and instructing the new selectors to consider all players, there was strong expectation that Bravo senior, Pollard and young spin bowling allrounder Rakheem Cornwall would be picked.
Undoubtedly there are very solid cases that those three would have been better choices than Braithwaite, Nurse and Allen. The major difference now is that those players were at least spoken to about their omission and futures in Windies cricket, and so slowly begins the process of restoring in players minds, faith and trust in the selection process.
They have a young Caribbean coach in Floyd Reifer who has solid track record in domestic cricket and with the Windies A team.
Reifer was the head coach of the Universities team that toppled a full strength Trinidad & Tobago side en route to winning the Caribbean 50 overs domestic competition, a not inconsiderable achievement.
From a English context, this would be similar to Loughborough University beating a Yorkshire team boasting Joe Root and Jonny Bairstow in a One-Day Cup campaign.
For first time since the 2015 World Cup, West Indies' starting XI has a modern look.
A top seven with veteran Gayle in form and Russell coming off an amazing IPL can do damage to any bowling attack.
The combination of Test spearheads Kemar Roach, Shannon Gabriel and Jason Holder with young quicks Oshane Thomas and Sheldon Cottrell can exploit overcast English conditions and surprise Test batsmen with genuine pace on flat surfaces.
An obvious Achilles heel is the lack of a wicket-taking wrist spinner; West Indies are the only side in the competition without that option.
Overall such balance suggests they are capable of finishing at least fifth in the league table format, where the top four teams will qualify for the semi-finals.
With the wind behind them, though, West Indies are capable of defying odds. They can be the Leicester City of this tournament.
Then as Phil Simmons said, even if doubt might exist about the magnitude of Skerritt's election win, few would question that winning the 2019 World Cup would be the best thing to happen to West Indies since 1979.
Colin Benjamin is a member of the Cricket West Indies media team
Our coverage of the ICC Cricket World Cup 2019 is brought to you in association with Cricket 19, the official video game of the Ashes. Pre-order your copy now at Amazon.co.uk
Please ensure all fields are completed before submitting your comment!