Lizelle Lee retired after not meeting CSA fitness requirements
Speaking on the BBC's Stumped podcast, Lee addressed the lack of support she received from Cricket South Africa around weight management as well as the financial implications of losing her no-objection certificate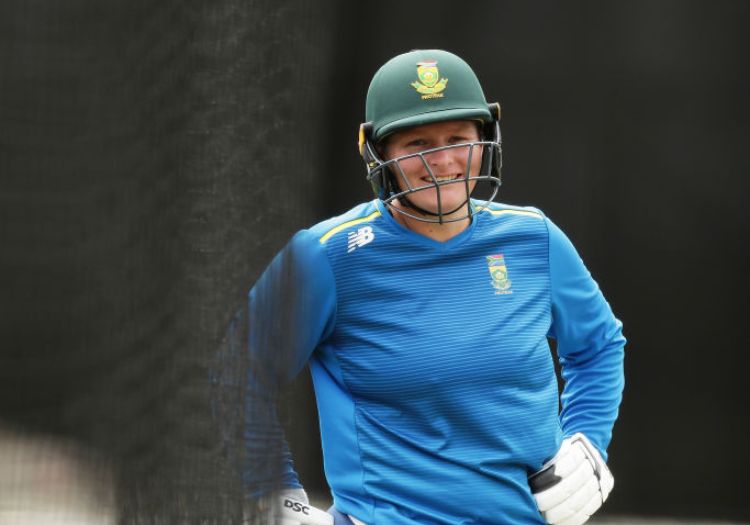 Lizelle Lee's abrupt retirement from international cricket earlier in July followed a failed fitness test and the withdrawal of her no-objection certificate (NOC).
Speaking on the BBC's Stumped podcast, Lee revealed she did not meet Cricket South Africa's fitness requirements ahead of her side's tour against England, an issue which began back in South Africa when she opted to do her pre-tour fitness checks at home in Ermelo, Mpumalanga, rather than at CSA's headquarters in Johannesburg.
Her reasoning for this was the cost of petrol money for the six-hour round trip and she instead weighed herself at home – "I sent it through to our trainer and he was happy" – before visiting a biokineticist for her skinfold measurement. However, when she arrived in England and was retested, her "skinfolds were down but the weight wasn't even close to where I thought it'd be".
Lee accepted that not taking a photo of her initial weight measurement and failing to get an official number from the biokineticist was "wrong" and something she "takes full responsibility for" but cannot explain her weight fluctuation.
Following the new test results, she was informed that she was no longer eligible for selection and would have to return to South Africa. Her NOC would also be denied, preventing her from playing in The Hundred and WBBL, until her fitness improved. And it was following this conversation with the team manager and an official from CSA that she decided to end her international career.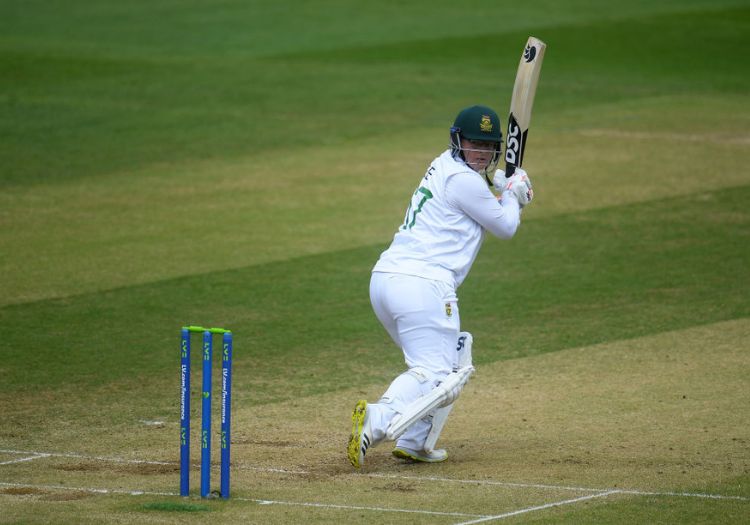 Lee made her final international appearance in a Test match against England at the end of June [Harry Trump/Getty Images]
"I had it in the back of my head for a while, but I never thought I would do it in the middle of a tour," Lee said. "I was crying in my room and didn't know what to do. I couldn't fly home because with my family, the baby, flying is a long journey. It wasn't an option and financially, it would have been a big blow as well.
"I wasn't sure if they will give me my NOC [back] – they were right to do that because it's in our contracts – but The Hundred financially [is] a lot of money and we need it with a young family. I just said [to my agent] I'm going to retire."
Lee made 184 appearances for South Africa across all formats, scoring over 5,000 runs and picking up the ICC's ODI player of the year award in 2021. And she believes she is physically fit enough to play at international level.
"I understand the running [element]," she said. "If you don't make the running, they don't see you as fit enough to play which is probably fine. I made the fitness physically, I did the running that I had to do. I got dropped in Ireland because of my weight. I told them, 'You're dropping me because of the way I look and how much I weigh', and they said, 'No, it's because you failed the fitness battery'. But if you break the fitness battery down, I made the running, but not the weight, so you're dropping me because of weight.
"The Hundred financially [is] a lot of money and we need it with a young family. I just said [to my agent] I'm going to retire"
"As a woman, that breaks me. It's one of the toughest things to hear: you can't play because you weigh too much. I would sit in my bed crying; I've been struggling with this for so long. I don't feel good about myself, I don't look at myself in the mirror anymore. I know it's what you put in your body, and you have to train but it's not always that easy. Emotionally, it breaks a person down.
"I'm not saying don't look at fitness standards but there are certainly ways of looking at weight and skinfold, especially with women who have periods and those sort of things. We have to make sure the things that really count have to count more – like running and skills, all of those things that actually contribute towards winning instead of how people look."
Lee also criticised the lack of support she received from CSA regarding her weight management, stating "they've never asked what we can do to help you lose weight." CSA countered that she had been told in writing she would get help from the national side's medical team, and they were confident she would meet the requirements in time for The Hundred.
As for the allegations she was a disruptive influence in South Africa's dressing room, Lee told host Alison Mitchell: "That's totally untrue. I don't know where that came from. When I saw that I was angry, I was crying, I was shocked."
---
Related Topics
Please ensure all fields are completed before submitting your comment!