Cricket Scotland to offer paid contracts for women's team
Since 2021, Scotland's men and women have been given equal match fees, but the governing body's new chair described this move as "a watershed moment" for the game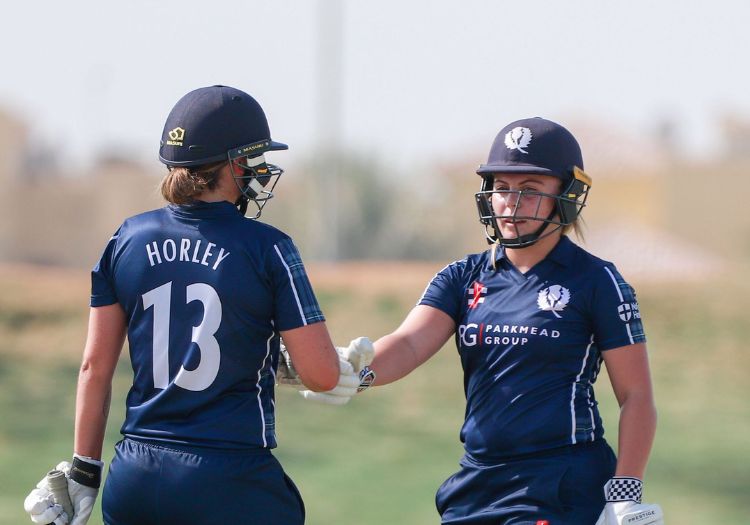 Cricket Scotland is to offer paid contracts to its women's international players for the first time in a landmark move.
Anjan Luthra, the governing body's recently appointed chair, described the announcement as "a watershed moment for the sport of cricket in Scotland", with the aim of moving towards professionalisation.
Since 2021, Scotland's men and women have been given equal match fees, but a statement added that the decision to offer paid deals "will enable a number of players to devote more time to training and practice" and "is a start to putting the women's game onto a fully professional footing". Scotland have never qualified for a Women's World Cup – in either 50-over or T20 format – and came sixth in the qualifier for the 2023 T20 World Cup.
"The investment announced today into the women's game is an important building block in our desire to make cricket in Scotland a fully inclusive sport where there is no place for racism, discrimination or inequalities," said Luthra.
"We have an opportunity to create a bold new vision for our Scottish cricket and we are committed to doing so by driving positive change at every level within our sport.
"At the same time, we are rebuilding capacity within the governing body and addressing the weaknesses and failings identified through the Changing the Boundaries report so that we build a first-class governing body for Scottish cricket."
Scottish cricket was left reeling earlier this year by the publication of a report into institutional racism. It was revealed in late October that 22 allegations of racism made as part of the independent inquiry were being formally investigated further.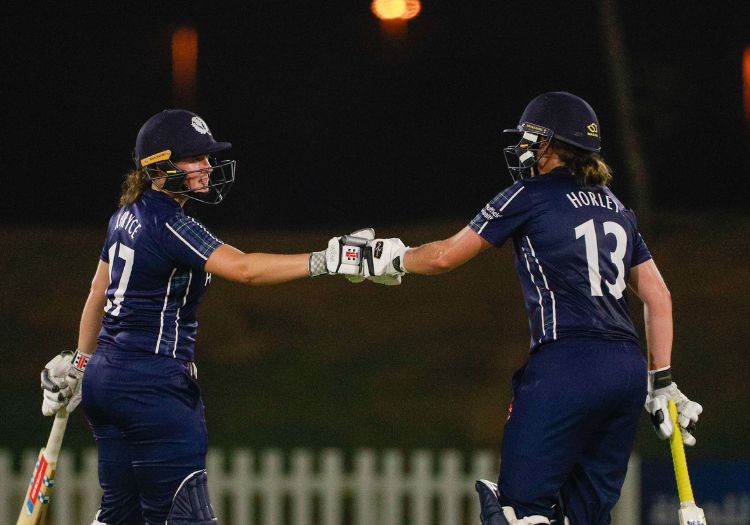 Scotland finished sixth in the qualifier for next year's T20 World Cup (© ICC Business Corporation FZ LLC 2020)
That inquiry, Changing the Boundaries, followed allegations made by former Scotland internationals Majid Haq and Qasim Sheikh. On the eve of its publication in July, the board of the national governing body resigned en masse, describing its findings as "a watershed moment for Scottish sport and society" in a joint letter of resignation.
Among the other measures being taken as part of the "bold new vision", Cricket Scotland are set to recruit a head of communications, an EDI manager and a conduct in sport manager.
Gordon Arthur, the body's chief executive, is also set to remain in place until next November "to ensure stability and continuity during this period of substantial restructuring".
Arthur added: "We need to reset and rebuild to ensure that we are in the strongest possible position to deliver real and meaningful change across Scottish cricket. This won't be without challenges, but we have a great opportunity to take the sport confidently forward in the years ahead.
"I would like to thank all staff for their hard work and contribution to the sport during this difficult period. I understand that this will be an uncertain period for many staff, but we will do everything we can to support them at this time."
---
Related Topics
Please ensure all fields are completed before submitting your comment!