Jason Holder: England tour of Caribbean would help in trying times
He added, too, that the opportunity for Caribbean players to spend time in county cricket would help the national side and give players some much-needed exposure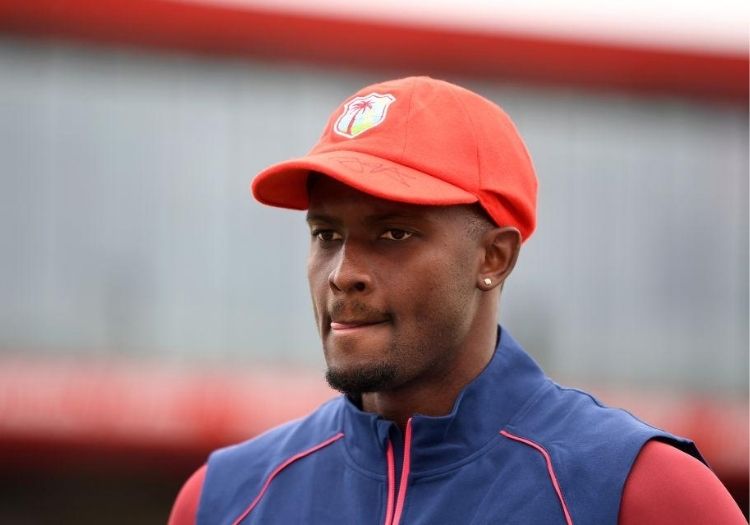 Jason Holder has raised the possibility of England touring the Caribbean before the end of the year as one of the ways in which English cricket could help the game in the West Indies.
Speaking after his side had succumbed to a 269-run defeat in the deciding Test of a unique three-match series, the West Indies captain wondered whether a return tour might be feasible.
Holder's team have come in for considerable praise since agreeing to travel to the United Kingdom, given the situation with the coronavirus pandemic, with Stuart Broad making a point of describing them as "the heroes of the summer" when he spoke following England's victory.
Asked how England could reciprocate following West Indies' decision to tour – a move that saved the ECB a sizeable amount of money, Holder said: "We don't know what's going to happen after this series in terms of the international calendar – if there is an opportunity perhaps for England to come over to the Caribbean before the end of the year, I'm sure that would help significantly with Cricket West Indies' financial records.
"It has been a tough last couple of years for West Indies cricket financially. Pretty much, more or less, we've had to take a pay-cut as well due to the difficult circumstances we've been facing financially. A tour hopefully – if it's possible – before the end of 2020 would probably put us in really good stead or probably keep us afloat as an organisation."
He added, too, that the opportunity for Caribbean players to spend time in county cricket would help the national side and "give our players a bit more exposure".
Holder enjoyed a stint at Northamptonshire last season, while Kraigg Brathwaite, Shannon Gabriel, and Kemar Roach have also benefited from taking part in English domestic cricket.
"That's something that would definitely help our cricket," he explained. "At the moment, some of the rules for overseas players are a bit stringent. I think, more or less, you have to play international cricket to qualify as an overseas player in county cricket. If we could get more players over here, that would definitely put us in better stead. It's a tough call.
"I think basically in these trying times, maybe only England, Australia and India could probably host cricket. The smaller territories are struggling financially to put cricket on. If you look at the financial strain it has put the ECB under hosting this tour, having to help costs, bringing us over on chartered flights, hotel accommodation – its probably a very hefty bill.
"I don't think many other countries around the world could do that, particularly us in the Caribbean. We'd probably struggle to put that on. Again, that's another challenge that we're faced with."
For unrivalled coverage of the county season, subscribe to The Cricketer and receive four issues for £15
Please ensure all fields are completed before submitting your comment!