Rachael Haynes likely to miss entire Women's Big Bash campaign
Australia's vice-captain had always intended to miss the opening rounds of the competition to be with her family after the birth of her son, but her decision to extend that absence is linked to a combination of factors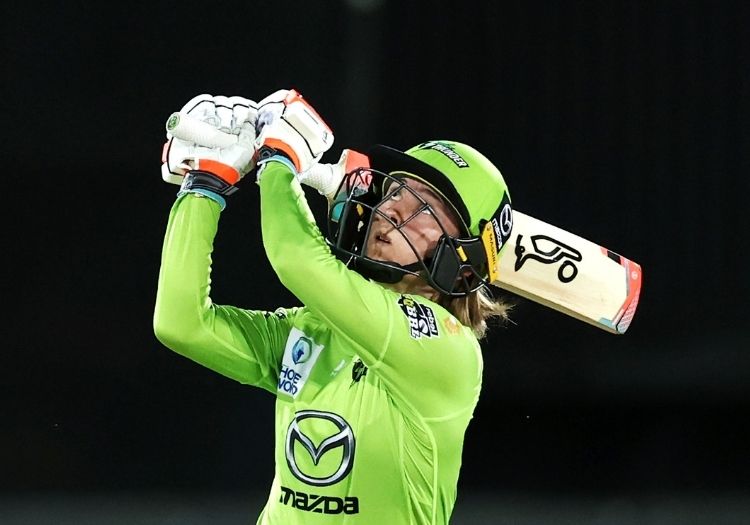 Sydney Thunder captain Rachael Haynes has withdrawn from the upcoming Women's Big Bash campaign.
Australia's vice-captain had always intended to miss the opening rounds of the competition to be with her family after the birth of her son, Hugo, but her decision to extend that absence comes with a combination of factors in mind, including a hamstring injury, border closures, quarantine eating into her parental leave and Covid-enforced changes to the tournament structure.
"I understand the schedule needed to be rejigged due to the ongoing border closures," said Haynes. "However, the fact it means Sydney Thunder will be on the road for the entire duration of the WBBL – along with the mandatory 14 days in quarantine – left me with no alternative but to make myself unavailable.
"However, as I told the squad, I will be back if there are changes to the current border restrictions of the tournament structure."
Haynes has not played since the third ODI between Australia and India, where she suffered the muscle issue which ruled her out subsequently of the day-night Test and three-match T20I series between the teams.
She then returned to New South Wales to be with her partner, Leah Poulton. With New South Wales residents having to serve 14 days in hotel quarantine in order to leave the state – and the entire WBBL now taking place in Tasmania, South Australia, Western Australia and Queensland – Haynes, who lifted the trophy last year, has taken the decision to withdraw unless there is a change in the situation.
"As much as I want to be with the team, leaving Leah and Hugo at this stage for such a long period wouldn't be fair on us as a family," she added.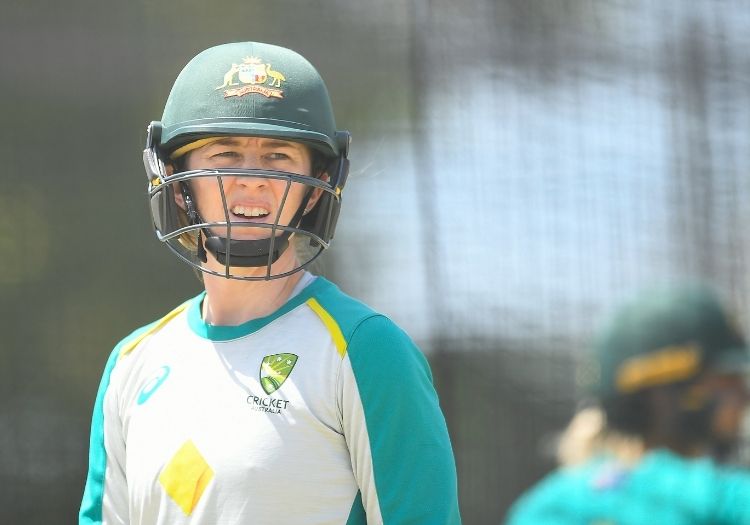 Rachael Haynes suffered a hamstring injury during the ODI series between Australia and India
"It just shows that in matters of the heart, the heart wins. However, I am doing my hamstring rehabilitation with the intention that I can put myself forward to play, but it would be much later in the season and contingent on state borders opening up."
Thunder head coach Trevor Griffin added: "I have no doubt that this squad, with the inclusion of our Indian internationals Smriti Mandhana and Deepti Sharma, will be able to go out and continue with the performance and development Rachael has created under her stewardship.
"As disappointing as this is, I know Rachael will be watching to see who steps up to lead and who seizes their opportunities. However, the overwhelming feeling within the squad is this is a special time for Rachael, Leah, and Hugo, and all of us at Sydney Thunder couldn't be happier for them."
Cricket NSW'S Acting Head of Female Cricket, Clare Crewdson, said: "Rachael has given so much of herself to cricket in this state - and of course, Sydney Thunder - for so many years, we appreciate and respect her decision to put Leah and Hugo first. She has everyone's support, and we couldn't be happier for Rachael and her family."
Please ensure all fields are completed before submitting your comment!