The Analysis: No need to rock the overseas boat yet
NICK HOWSON: The latest idea from Kevin Pietersen's pop-up book of policies is to increase the number of foreign players in each women's Hundred XI from three to five. But the current system has positives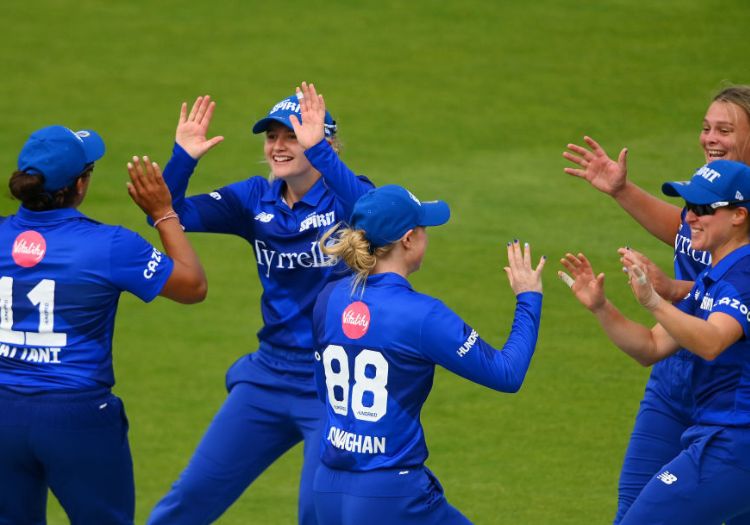 Kevin Pietersen is many things, but lacking in ideas certainly isn't one of them. Pushing the boundaries and making people think differently - he's barely changed from his playing days.
From demanding county cricket be franchised, advising Jason Roy and promoting the benefits of day-night Tests - you can't say he isn't full of enthusiasm. Good, bad or indifferent, his various proposals are with good intentions at the heart.
The latest policy from his pop-up book of ideas came on his appearance in the Sky Sports commentary pod for The Hundred, as Birmingham Phoenix hosted London Spirt in the latest tournament doubleheader.
Deepti Sharma was again forced into a watching brief as Phoenix, chasing a top-three spot, again went with Sophie Devine, Sophie Molineux and Ellyse Perry as their overseas trio.
Sharma had swapped London Spirit for Edgbaston during the off-season, having been their star bowler in 2021. She took 10 wickets at an economy rate of 0.87.
But the limit of three foreign players in a single XI in The Hundred means she has been watching from the sidelines - fresh from helping India claim silver at the Commonwealth Games - and restricted her involvement.
And it is a regulation that leaves the ex-England batter frustrated. He said: "Don't you think there is an opportunity to play five overseas, and really strengthen the teams?"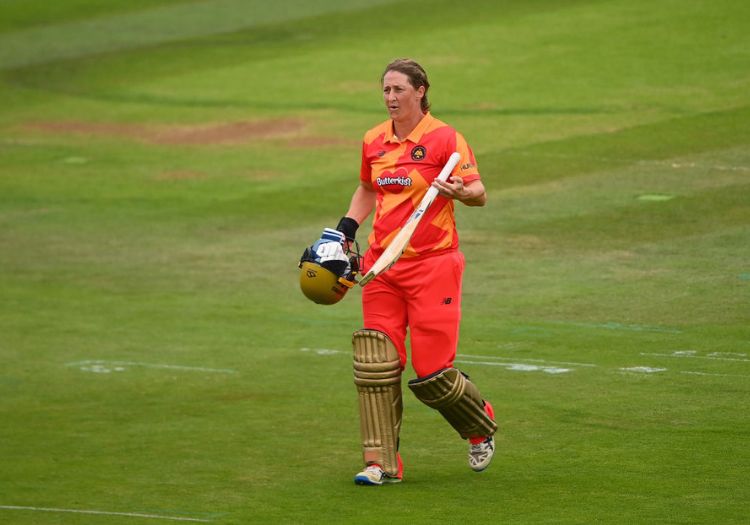 Birmingham Phoenix captain Sophie Devine (Alex Davidson/Getty Images)
"A domestic tournament is to grow your local players, to give them the experience.
"It is not always about being in the middle and being part of the playing XI, but sitting in a dressing room with some of the best in the world and see how they prepare."
The number of overseas players permitted in each squad was increased to four for 2022 to ensure that in the event players become unavailable, sides had backup and could still field a full complement.
Every franchise competition faces the challenge of striking the right balance between serving their domestic talent and system and accommodating enough overseas stars to attract fans, sponsors and broadcasters.
Invite too many and you impinge on opportunities for your homegrown players, attract too few and you risk the overall quality of the competition and limit the exposure of your own players to high-class talent.
The Hundred has started with three and initially there feels like no genuine reason to change that policy. After last summer's soft launch, it's hard to argue this season hasn't been supplemented by the best the sport has to offer in the women's competition.
Of the top 22 in the women's T20 Player Index, The Hundred has been graced by 17 (Heather Knight's injury withdrawal notwithstanding). We have a high-class cricket competition there can be no doubt about that.
And when you've got Alice Capsey, Emma Lamb, Issy Wong, Charlie Dean, Lauren Bell and Freya Kemp using the competition as a springboard into the senior England team it is hard to argue it isn't already providing results.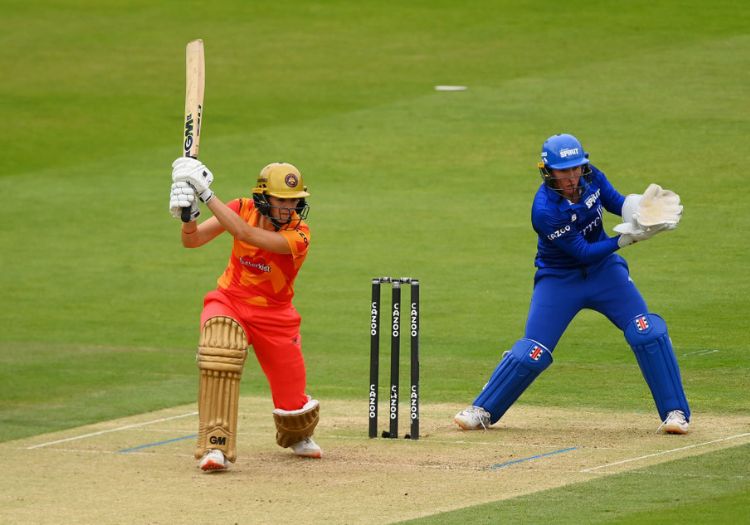 82 was never likely to be enough for an under-par Phoenix (Alex Davidson/Getty Images)
There are plenty of positive stories among the clutch of domestic players, too, in the form of Emily Arlott, Sophia Smale, Eva Gray and Hollie Armitage.
Increasing the number of overseas players isn't worth threatening the development of domestic talent, particularly when you're not struggling to attract overseas superstars in the first place. The likes of Sharma, Molly Strano, Jess Kerr and Lea Tahuhu have perhaps been victims of the rule this year, but evidence their colleagues from across the game are being put off is required before a knee-jerk rethink.
There was some irony in Molineux, who has been selected ahead of Sharma throughout the competition, committing the error that saw Phoenix crash out of The Hundred at the hands of Spirit.
A hip-high full toss via her left-arm spin, coupled with a miss-field, opened the door for Naomi Dattani and Grace Scrivens to secure victory by four wickets with three balls left.
It was a rare tight finish and with so much riding on the result for Phoenix, it showed how a close finish can compromise the execution of skills. Spirit recovered from 26 for 6 to put on 57 for the seventh wicket, with Dattani, 28, and Scrivens, 18, staying calm, taking the chase deep and eventually praying on nerves in the field.
They'll undoubtedly both be better players for it. And that is pretty much the whole point.
"For individuals, those types of performances do count," Lydia Greenway said on Sky. "I'm sure they'll pocket those experiences and recall them back when they need to."
---
Related Topics
Please ensure all fields are completed before submitting your comment!