Six reasons to pick up the December issue of The Cricketer!
England's World Cup humiliation is the cover theme for the December 2023 issue of The Cricketer – with mentions also of our 'Yorkshire CCC special' inside, and an exclusive interview with Stuart Broad…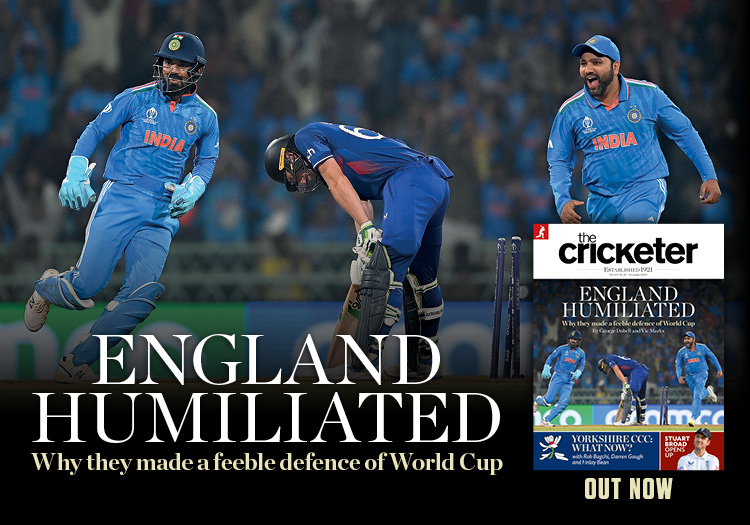 You can buy a copy of the issue online HERE or SUBSCRIBE HERE! Here's what's in the mag...
1. "England failed to move on from 2019. They picked the same men and stuck to the same mantra and this resulted in stagnation rather than one last glorious hurrah"
Vic Marks says that, despite protestations to the contrary, England have written off 50-over cricket and at this World Cup have paid the price.
2. George Dobell says Rob Key is under pressure for the first time
"He seemed like a breath of fresh air when he was appointed as MD of England's men's teams. But he wasn't experienced. Not in sports administration, anyway. And a couple of years later, with England having bombed at the World Cup and not won a Test series this year, it's not looking so clever."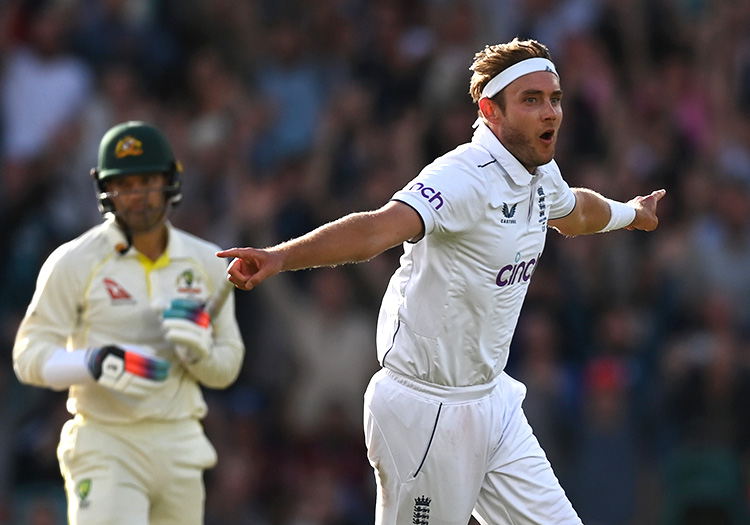 Exclusive Stuart Broad interview
3. Editor Huw Turbervill argues that England seem to be winging it
"We were brought up to believe, as Malcolm Gladwell articulated in his book Outliers, that to excel at something you need 10,000 hours' practice. Now according to Stokes and co, you hardly need to prepare for a format, at least in terms of actual match time, at all."
4. "I don't have any anger towards Andrew Strauss now because I genuinely think that decision to drop me saved my career"
Away from the World Cup, we have an exclusive Stuart Broad interviewd.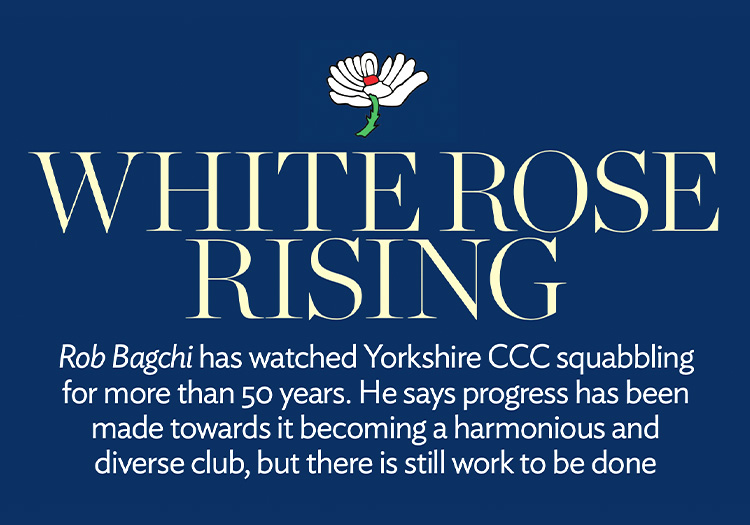 Yorkshire CCC – where now? by Rob Bagchi and Rob Smyth
5. Watching Alastair at Lord's on his way to one of his 33 Test match hundreds, I remember using the words, "He never seems to get bored"
David Gower pays tribute to Sir Alastair Cook.
6. "We're no longer facing existential crisis. The club will survive. We have taken great strides. The improvements are tangible"
Rob Bagchi's love of cricket was passed down by an Indian father, and percolated while growing up in Yorkshire. He is the man to ask the question: 'Where do YCCC go from here?'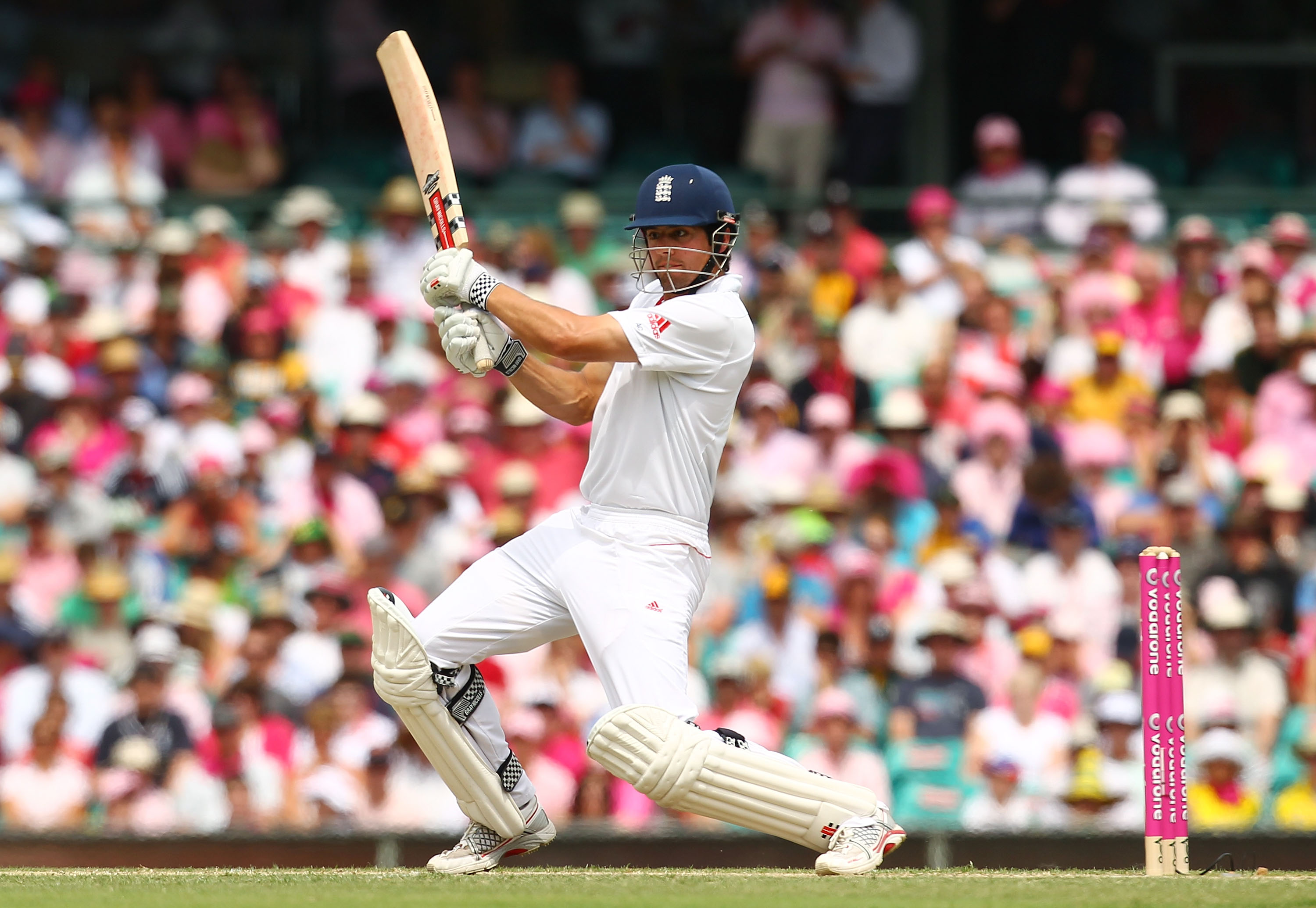 David Gower pays tribute to Sir Alastair Cook
Elsewhere... The leading Australian cricket photographer of the last decade, Ryan Pierse, is the latest to feature in our series; Darren Gough reflects on Yorkshire's 2023 campaign; Finlay Bean is interviewed; and Richard Hobson recalls the bizarre ICC's Super Series in 2005.
Also in this edition: George Dobell's World Cup tour diary, Gideon Haigh's The Window, the 18-county diary and our Christmas gift guide… and it comes with the free 2024 Schools Guide, celebrating the best cricket programmes in state and independent schools across the country… it's not to be missed…
You can buy a copy of the issue online HERE or SUBSCRIBE HERE!
Please ensure all fields are completed before submitting your comment!