When Steve Elworthy's time came, he did it well
THE CRICKETER'S HEROES OF 2020: The ECB's director of events staged bio-secure sport with aplomb and gave the world a framework from which to build on. Without him, the summer simply wouldn't have been possible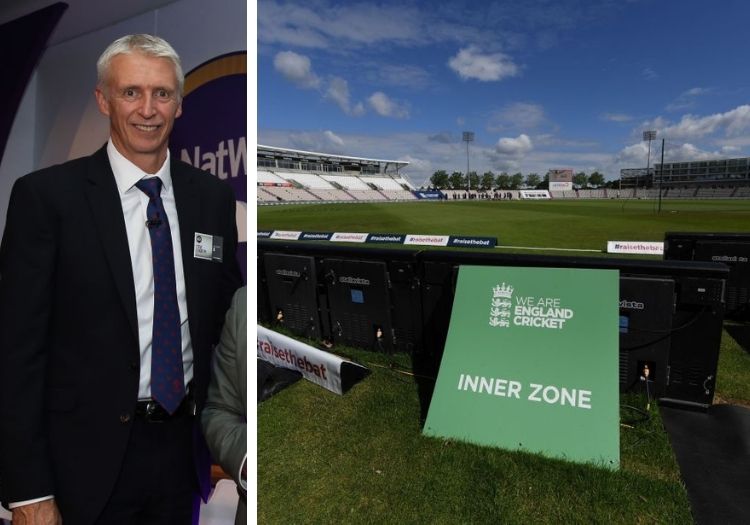 Understandably, we have all flirted with extreme hyperbole when describing this summer's professional cricket. The quality has been moderate, but having been forced to grind through lockdown in late March, April, May and June with no prospect of the sport returning the prism we have viewed the action through has presented an airbrushed perspective. This has been no stellar summer, but an enjoyable one all the same.
It, therefore, doesn't feel too disparaging to draw attention to those away from the middle. This summer has been a triumph in organisation, deliverance and structure. One man at the centre of cricket's resumption, Steve Elworthy, has been key to the sport bouncing back bigger, better and bolder. Nothing would have been possible without the individual ECB chairman Ian Watmore described as the man who saved the summer.
The Zimbabwean bowler enjoyed a decent professional career, playing four Tests and 39 one-day internationals for South Africa while spending time with Lancashire and Nottinghamshire. Shahid Afridi, Mahela Jayawardene and Mark Waugh were among his international victims. Yet these last few months surely rank as a better spell than anything he produced with the ball.
England and Wales Cricket Board Director of Events is a job title which sounds like it was created by committee, but Elworthy has more than justified the title. He has unpicked the modern-day cricket event and made it work in a COVID-19 era. All this after delivering a near-perfect Cricket World Cup 12 months previous. Perhaps Prime Minister Boris Johnson should pick up the phone.
Elworthy redefined what constitutes a sporting event in the 21st century. There was no precedent to work off, no blueprint to copy. Everything from security perimeters, designated areas for isolation, safeguarding of areas for players, officials and media, and accommodation were all catered for. Protocols were clear and concise. It was an extraordinary operation.
And while every match in the calendar was delivered, there was an even greater success within that: no positives amid a sophisticated testing procedure. Not one. The risk of an outbreak was huge and it would likely have shut the sport down for the remainder of the season and trust would have been lost. To execute those plans successfully without overly affecting the health of the players is an extraordinary success.
While it was important that the summer went off without a hitch, the plan had to be good enough to convince four nations to travel to England in the first place. West Indies, Ireland, Pakistan and Australia deserve immense credit to taking the plunge, but they wouldn't have done so without being convinced they were walking into a safe environment.
This was expected to be a defining year for the ECB. Building on the World Cup. A succession plan for Colin Graves. The Hundred and the Inspiring Generations programme. Preparing for the Ashes in 2021-22. As it turned out, only one of those priorities were delivered. And Watmore's feet are only just under the table.
But in many ways, it can still be categorised as an epic summer for English cricket. Huge challenges remain at every level but they have prevailed in a near-impossible situation. We can look back at 2020 with a sense of pride, rather than regret. Dogged by naive comments from the government at the start, the ECB remained committed to resuming the sport at all levels. They fought for the game and won.
For unrivalled coverage of the county season, subscribe to The Cricketer and receive 3 issues for £5
Please ensure all fields are completed before submitting your comment!