T20 Blast could take place entirely before The Hundred in 2022
NICK FRIEND - EXCLUSIVE: County cricket MD Neil Snowball believes that lining up one tournament after the other could help to forge a greater link between the two competitions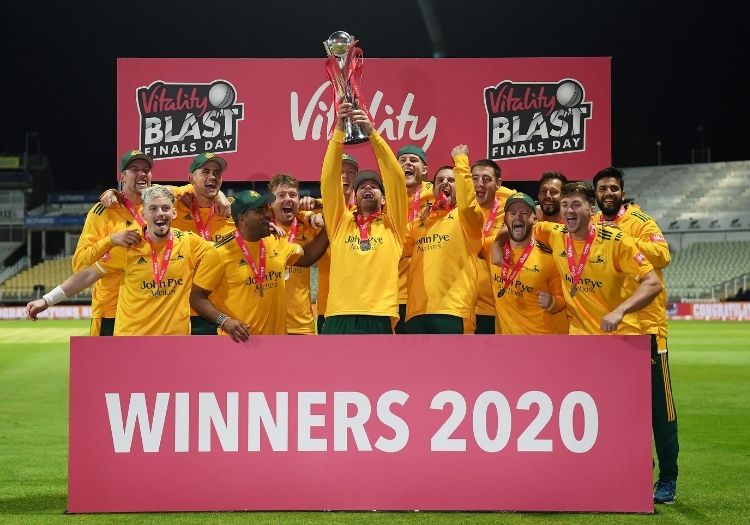 Staging the 2022 T20 Blast in its entirety before the first ball of The Hundred is bowled is under consideration as planners get their heads around next year's county schedule.
Although it has become tradition in recent years for T20 Blast Finals Day to take place in September, a potential shift is not out of the question.
Speaking exclusively to The Cricketer in a wide-ranging interview about the state of the county game to be published later this week, ECB managing director of county cricket Neil Snowball admitted he would be interested in making the change.
This year, matches from three competitions – the County Championship, Royal London Cup and The Hundred – will take place between the end of the Blast's group stage and the beginning of its knockout rounds.
Snowball said: "What we may be able to do next year is actually do a full Blast before The Hundred, which would also be an interesting comparison to see how that works, where it goes maybe through to a full conclusion: you play Finals Day and then you go into The Hundred. It might just be interesting to see how that blends."
One of several talking points around The Hundred has been its coexistence with the Blast, and Snowball believes that lining up one after the other could help to forge a link between the two, with the Vitality Wildcard Draft – where Hundred teams are able to add a player to their squads on the back of Blast performances – taking on greater resonance.
"For me, that was one of the key connections between the two, and because of timings, it didn't quite work like that," he explained. "It will be really interesting to see how that works again next year."
He explained: "What Covid has done is enable us to experiment and trial different things that we probably wouldn't have done. It's obviously been dubbed as Super September and there's something I quite like about the culmination of the County Championship, with the Bob Willis Trophy final and the Blast Finals Day all in September.
"There is a lot to like about that, but at the same time it would be interesting to see how it works if the Blast was to conclude before The Hundred and see how the two can mesh together. We are working on the schedule now, and if we could make that work next year, it would be a good way to compare and contrast.
"I think what is really refreshing is that we're already having conversations with The Hundred hosts for next year, where they're saying: well, it's gone so well and clearly there is a market for these daytime matches during school holidays that you could actually focus them even more on Saturdays and Sundays, with the first game at 11am and the second game at 2.30pm, which has already proven to be a hit, and then leave the Blast in those more traditional Wednesday, Thursday, Friday nights, which can appeal to a broad crowd anyway."
He added: "When people say that The Hundred is going to threaten the Blast, I just don't see that."
Please ensure all fields are completed before submitting your comment!