All eyes on Michael Klinger as Gloucestershire plot route to Finals Day
T20 BLAST PREVIEW: Gloucestershire will need the runs of Klinger and the nous of Andrew Tye and Benny Howell to improve on last season's quarter-final exit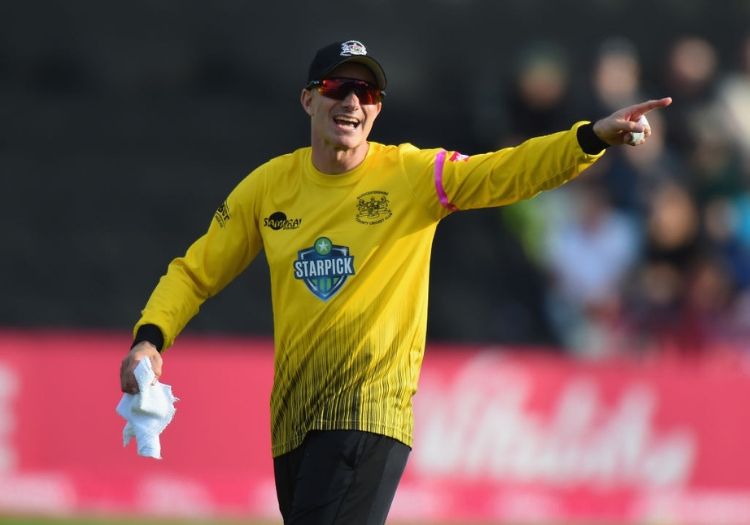 Coach: Richard Dawson
Captain: Michael Klinger
Overseas: Michael Klinger, Andrew Tye
Last season: Quarter-finals
How did they do last year?
Perenially unheralded, Gloucestershire snuck into the last eight of the T20 Blast in 2018, finishing fourth in the South Division - ahead of the much-fancied trio of Surrey, Essex and Hampshire.
Under the astute eye of captain Michael Klinger, who returns this time around as both captain and batting consultant, Gloucester enjoyed a solid group stage, losing just four times. However, when the quarter-finals arrived, they were outgunned by eventual champions Worcestershire.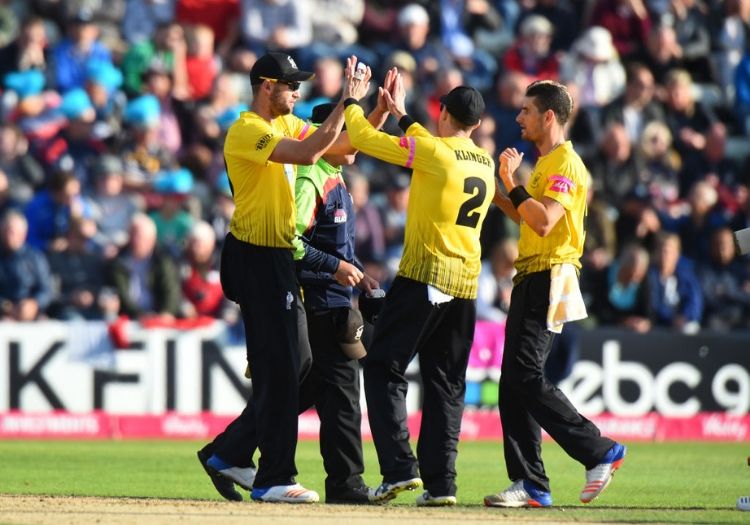 Andrew Tye returns as an overseas player
Who are their key players?
Michael Klinger: One of the most underrated cricketers in recent times, there are few more reliable on the T20 circuit than Klinger. Now 39, he is still churning out the runs. He managed 431 in this competition last year and, as captain, knows how to wins games of cricket in its shortest format like the back of his hand. Not your modern-day 360-degree player or, indeed, your powerful biffer, Klinger just plays good cricket shots.
Benny Howell: A unique cricketer and an increasingly valuable one at that. The allrounder has enough slower-ball variations that he could quite easily share them around his teammates and still have several going spare. As a batsman, do not underestimate him either. He hits a long ball, while his experience of playing in overseas franchise competitions has further benefited a fascinating cricketer.
Andrew Tye: Between Howell and Andrew Tye, Gloucestershire may well possess the canniest pair of seamers in the competition. Opposition teams will have to find the majority of their runs in the 12 overs not bowled by the crafty duo. Tye's 41.2 overs in last season's tournament cost him just 7.42 runs per over.
What are their biggest strengths?
Few sides in the 2019 T20 Blast will be as streetwise sa Gloucestershire. Captained by the old head of Michael Klinger and backed up by equally experienced campaigners in both Benny Howell and Andrew Tye, both of whom give the almost total guarantee of relative control, Gloucestershire will believe that they can restrict opposition sides to whatever total they wish.
David Payne and Ryan Higgins offer similar options as medium-pacers with the ability to take pace off the ball. Nobody at the club took more than Payne's 18 wickets in last year's competition - his left-arm angle is key.
Benny Howell is a tricky customer
Where might they have a weakness?
Much last year relied on the runs of Michael Klinger. While the ageless captain is back again and will expect no less from himself, he will need similar backing from his teammates.
Miles Hammond and Ian Cockbain both passed 300 runs last year to assist their skipper, but more of that will be needed - and more - if these relative underdogs - without a traditional star name - are to upset he bigger-spending counties.
Chances of reaching Finals Day?
After last year's run to the quarter-finals, Klinger will know that his troops can mingle among the big boys. Other sides will be wary of the twin threats of Tye and Howell. Finals day is not out of the question...
Strongest XI (with T20 Player Index ratings): Miles Hammond (523), Michael Klinger (206), Ian Cockbain (277), Benny Howell (75), Ryan Higgins (261), Jack Taylor (376), Gareth Roderick (644), Graeme van Buuren (862), Tom Smith (455), David Payne (370), Andrew Tye (30)
Fixtures: Jul 19 - Glamorgan (h), Jul 21 - Worcestershire (h), Jul 25 - Middlesex (h), Jul 27 - Essex (a), Aug 1 - Glamorgan (a), Aug 2 - Essex (h), Aug 4 - Sussex (h), Aug 7 - Kent (h), Aug 9 - Surrey (a), Aug 11 - Middlesex (a), Aug 13 - Hampshire (h), Aug 16 - Somerset (a), Aug 23 - Somerset (h), Aug 29 - Kent (a), Aug 30 - Sussex (a)
VISIT THE GLOUCESTERSHIRE HOMEPAGE
To celebrate England winning the World Cup you can subscribe to The Cricketer for just £20.19. Click here to learn more
Please ensure all fields are completed before submitting your comment!