Crane remains undefeated in Quarantine Cup as late rally cannot save Essex from defeat at Hampshire
Crane, who had beaten Ricardo Vasconcelos and Northamptonshire in his opening fixture, racked up the second highest score of the competition so far - 61 - before restricting Porter to just 38 in reply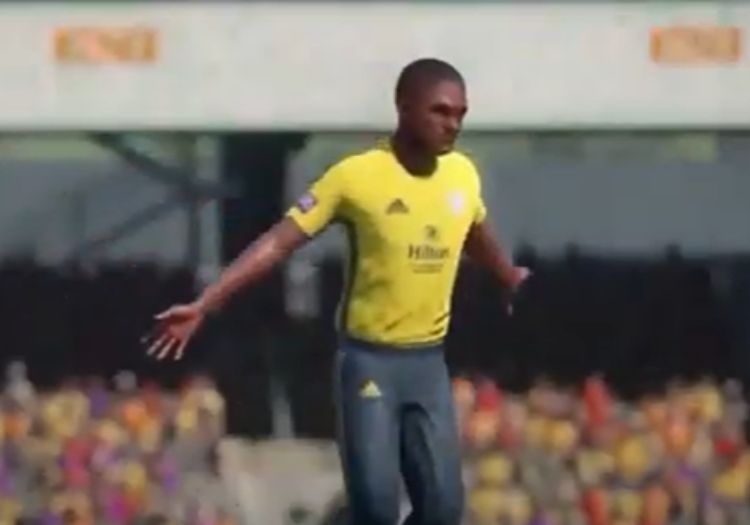 Quarantine Cup: Watch all the matches on demand!
Ageas Bowl: Hampshire 61-4, Essex 38 - Hampshire won by 23 runs
Mason Crane reaffirmed his status as an early favourite in the Quarantine Cup with a comfortable victory over Jamie Porter and Essex.
Crane, who had beaten Ricardo Vasconcelos and Northamptonshire in his opening fixture, racked up the second highest score of the competition so far - 61 - before restricting Porter to just 38 in reply at a sun-drenched digital Ageas Bowl on Friday evening.
It means he leads the way in group one with maximum points from his two matches so far.
But Crane did not have it all his own way.
James Vince elegantly pulled his second ball and cut his third to the boundary rope to get Hampshire off to a flyer, but the England international's stay at the crease was cut short when Adam Zampa lured him into a miscued drive to mid-off from the first delivery of the second over of the game.
Nye Donald fell the very next ball, done by the googly attempting to drive, and when Rilee Rossouw was run out by a deadeye direct hit from backward point by Varun Chopra without facing Hampshire were in all sorts of trouble.
Luckily from Crane, he could call on Sam Northeast.
Northeast, sporting a wholly dubious mullet - it may well be time for the batsman to go for a homemade haircut, added significant impetus to the innings, contributing 20 from nine balls including one massive six into the legside which carried fully 130 metres.
In days gone by, the ball would have landed in the Ageas Bowl car park, though the ground appears to have undergone extension renovations during this period of quarantine.
Northeast only went when a huge inside edge cannoned into his pad and looped 12 yards back to wicketkeeper Adam Wheater, but by then the situation had been rectified. And Hampshire were looking strong.
With Liam Dawson and Lewis McManus taking Aaron Beard's over - the last of the innings - for 21, Essex were staring up at a daunting target as their openers made their way to the middle.
Pretty soon, the lofty peak became Everestian.
Chopra fizzed a catch off Kyle Abbott to Crane's digital self at deep backward square leg, Cameron Delport was taken nonchalantly, one handed by Shaheen Afridi at mid-on off Nathan Lyon, and Moises Henriques flopped a chance to a backtracking Vince at short fine leg to leave Essex reeling at 19 for 3.
That soon became 21 for 4 with another catch in the deep - this time Ryan ten Doeschate finding long-off as he tried to deposit Crane into the stands - and the game looked all over bar the shouting.
Porter, however, was not finished just yet. And he made his opponent sweat with a last-wicket stand of 17 in double-quick time between Wheather and Dan Lawrence.
With seven balls of the innings remaining and Essex needing 24, there was still slim hope. Until Lawrence did something daft.
Beaten by Edwards after wandering out of his crease, the batsman failed to regain his ground before he was stumped by a desperate lob from McManus, from fully 15 yards. It was Edwards' first career stumping - and it secured victory for the hosts.
Crane was delighted with the win.
"I was pretty pumped after the 61 because I was 15 for 3 at one point," he said.
"I couldn't believe how nervous I was when I lost all those wickets in a row, but I did alright in the end.
"Sam in the middle and Daws towards the end did the business for me, so thank you to those two. I just about did the business in the end. I didn't think I'd be that nervous sat in my own front room."
Porter cut a frustrated figure afterwards, with Lawrence coming in for particular criticism.
"I thought I had a chance until Dan Lawrence decided to make the most pathetic attempt to get back into his crease that I've ever seen," he said.
"He ran down the wicket, missed the ball, turned back to get his bat back down and left it an inch short, then stood there until he was out. He'll be getting a bit of a b******ing".
Delport was out in similar fashion in the first game, leading to question marks over Essex's batting strategy.
"I've no issue with them leaving their crease when the keeper's back, they've just got to make it back," said Porter. "It's absolutely shocking."
To remember happier times, The Cricketer is relaunching our special subscription offer to celebrate England's World Cup victory. Click here to get 12 editions for just £20.19
Quarantine Cup
|
News
|
Please ensure all fields are completed before submitting your comment!