Mousley quits as Quarantine Cup coach as Warwickshire are routed for 8 to leave Hampshire on verge of semi-finals
Mousley's batting has been at best flimsy over the course of the tournament, and a series of incomprehensible shot selections and unfortunate running between the wickets left him reflecting on yet another heavy loss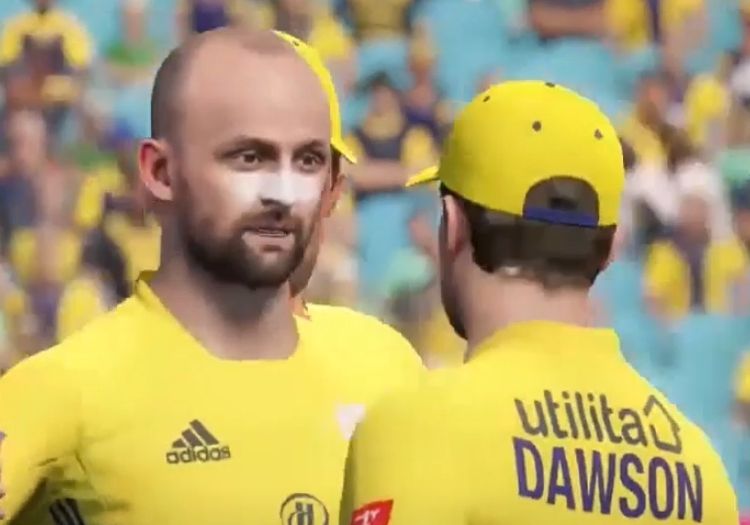 Quarantine Cup: Watch all the matches on demand!
The Oval: Hampshire 54-3, Warwickshire 8 - Hampshire won by 46 runs
Dan Mousley has offered his resignation as head coach of Warwickshire's Quarantine Cup side after watching his team bowled out for a competition record 8 at the hands of Hampshire.
Mousley's season ended with five defeats from five outings as he was comprehensively beaten by Hampshire and Mason Crane at The Oval, with the result putting the legspinner in the box seat to qualify for the semi-finals.
Mousley's batting has been at best flimsy over the course of the three weeks the tournament has been running, and a series of incomprehensible shot selections and unfortunate running between the wickets left him reflecting on yet another heavy loss on Thursday.
With the Edgbaston crowd already restless given recent performances - this game had to be switched from Birmingham to London because, The Cricketer understands, the Midlands venue was likely to be simply too hostile for its own players - Mousley has jumped before he could be pushed.
"It was embarrassing," he said. "I apologise to the fans, to everyone who is associated with me for that game.
"When you're 1 for 3 in the first over, you're a long way off the eight ball. You can't say it's just 'one of those days', it's a dark day on Cricket19 for myself personally and for the club.
"My resignation has already been handed across to the board, it's up to them to accept that."
The mood in the Hampshire dressing room is very different.
Crane secured his fourth win from five group-stage outings and will only miss out on a last-four spot if Northamptonshire beat Gloucestershire and score at least 13 boundaries in the process.
Hampshire made a steady start at The Oval, with Nye Donald and James Vince putting on 13 for the first wicket before Donald picked out deep backward square leg off the bowling of Oliver Hannon-Dalby.
When Rilee Rossouw was bowled leg stump by Chris Woakes, while strangely trying to drive through point and missing the ball by a few feet, there seemed to be a chance Warwickshire could spring an upset.
But Hampshire found momentum late in the innings, spurred on in the main by captain Sam Northeast, as they added 30 from the final 12 deliveries.
Vince was caught by wicketkeeper Michael Burgess after top edging an attempted hook into his own chest, but Northeast pushed on, finishing with 23 not out from 8 balls.
Warwickshire would need 11 runs per over to reach their target. They didn't even manage 11 in total.
After five balls of the reply, the Bears were three down without a run on the board, and the contest was cooked.
Ian Bell departed for a golden duck; a remarkable catch by Lewis McManus off a thick inside edge gave Kyle Abbott his first wicket.
Burgess lobbed a meek drive up to mid-on, and Sam Hain picked out cover, to leave the thousands of Bears fans inside The Oval why on earth they'd risked both the trip and the multiple breaches of social distancing regulations to see their side in action.
Nathan Lyon cashed in by bowling Ed Pollock, who curiously opted to play a back-foot defensive shot to the offspinner's yorker, and the match was brought in quite fitting fashion when Chris Woakes forgot to ground his bat and was run out.
"I'm very happy," Crane said afterwards. "I was surprised at the margin of victory. When I was batting I didn't think I had enough but three wickets in the first over and that was it.
"I was speaking to Dan just before the game and found out he had been involved in some close games. It was a bit of a surprise but I'm happy to get through, regardless of how."
To remind ourselves of happier times, The Cricketer is offering a £20.19 subscription to celebrate England's World Cup victory. Click here to claim!
Quarantine Cup
|
News
|
Please ensure all fields are completed before submitting your comment!