Multan Sultans, cricket and Ali: How a South Punjabi boy thinks PSL can revolutionise cricket in his region
SAM MORSHEAD IN DUBAI: Ali Khan Tareen's plan is wide-ranging - it covers social mobility, women's empowerment, the future of youth and Pakistan's domestic structure - but at the heart of it is cricket...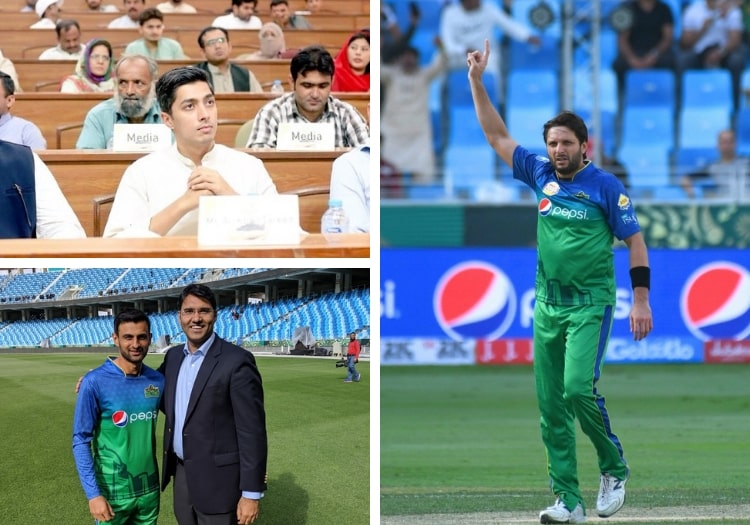 For many cricket-mad businessmen, the purchase of a major T20 franchise might seem like a career end-goal. For Ali Khan Tareen, it is just the beginning.
Tareen, the most public face of a consortium which acquired Multan Sultans in January, has no plans to treat his newly-bought side like a rich man's plaything, and no intention to parade it as a status symbol either.
Instead, he hopes to use the high profile afforded to a Pakistan Super League owner to maximise advantages for young people in South Punjab, promote gender equality and improve education levels in schools.
On face value it is a far cry from the whack'em, smack'em, glitz and glamour of elite T20, yet Tareen sees the two operating hand-in-hand.
They are bold ideas, but this is a bold individual.
Tareen is a handsome man in his late 20s, smartly dressed and confident in his own skin. Physically slight, his character can dominate a room. When he asks for quiet, he is provided with it. When he sets a target, he expects it to be made.
His father Jahangir is a prominent part of Pakistani society – a self-made multi-millionaire, former federal minister and sugar magnate – and since graduating from university Ali has headed several of the family businesses and non-governmental organisations (NGO).
Regardless of his privileged position in life as the son of one of the wealthiest industrialists in Pakistan, however, in our conversations Tareen comes across as genuinely altruistic.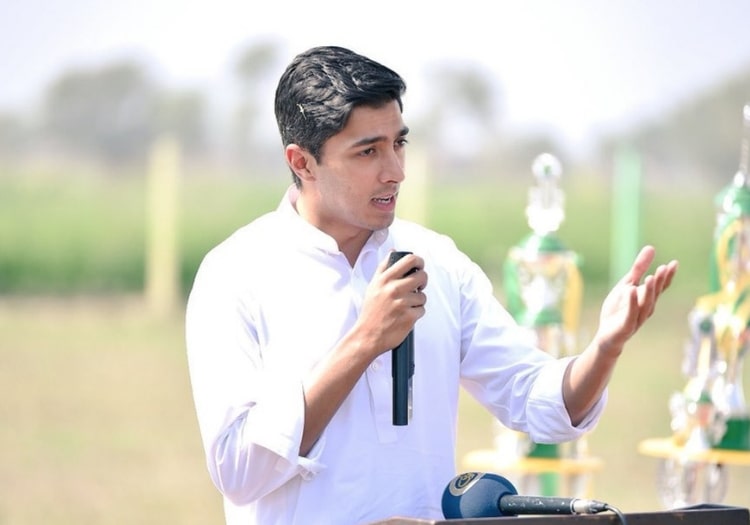 Ali Khan Tareen
He speaks with the assuredness of a politician, perhaps unsurprising given his dad also happens to be among the most influential advisers to Prime Minister Imran Khan, but with the compassion of a crisis nurse.
During a whirlwind 24 hours in Dubai, just days ahead of his Sultans' first appearance of the season in the Pakistan Super League, Tareen leads The Cricketer through his strategy for change, not just in Pakistani cricket but in Pakistani culture altogether.
It is ambitious, involving an overhaul of not only the structure of the sport at a first-class level but also its status in the curriculum and how it is promoted to women.
"We have 50 million people and it's a very under-developed region in terms of education and GDP per capita," Tareen explains in the back of a minibus on the way to the ICC Academy.
"There are a lot of farmers and they are not particularly well off.
"The whole idea of this project is to bring cricket back to the region.
"This is the region that has produced the likes of Waqar Younis, Inzamam-ul-Haq, Mushtaq Ahmed but since then there has been no young South Punjab-born player who has come to the team.
"The only one with any prominence right now is Mohammad Irfan, but he debuted at 35 after playing for a team in Karachi."
"The whole idea of this project is to bring cricket back to the region."
The main problem?
"There was nowhere where people could go and play."
Tareen teamed up with Asser Malik, the owner of the Last Man Stands franchise in Pakistan whom he met at a World Economic Forum event in Lahore three years ago and began inviting local clubs to take part in a fully structured league – the likes of which South Punjabi cricket had never seen.
"People in Pakistan aren't used to playing league cricket," Tareen explains. "They play tournaments – a three-game tournament on a weekend, another one maybe six months later.
"You can't really develop as a player in a tournament. You know what you're good at and you focus on that. In a tournament, people aren't going to figure you out. In a league, they will.
"There was some initial resistance to league cricket but once we got one up and running it spread like wildfire. People were getting my number through friends and family and saying 'please start a league in this town or that town, we'll give you the ground and so on and so on'."
"I had heard a lot about all the projects he was doing and I had visited one of his foundation's schools, I was taken aback by all the work they were doing," Malik says, referencing the Tareen Education Foundation, an NGO which has so far adopted and rehabilitated 86 struggling government schools.
"I expected the same challenges to setting up the leagues as I faced in the city but we had to think about a lot of other things like infrastructure and building grounds – all the things which are readily available in the cities.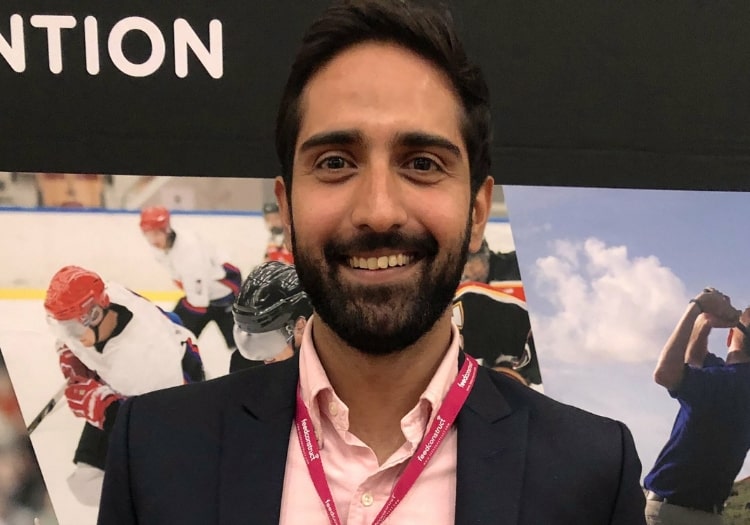 Asser Malik
"Ali is very passionate about cricket, South Punjab and its people and that passion grew onto me.
"We realised there is a huge gap. We'd go to see other areas and see that there is a real lack of leagues."
Mohammad Abbas, the Pakistan bowler, has been to the region to see the work that has been done so far and what is still left to do.
"I was very shocked," he said. "The people of South Punjab do not have good facilities for cricket and boys and girls do not get the chance to play.
"His (Ali's) plans are very good for the boys and girls of South Punjab cricket.
"Ali is very positive about young cricketers. We need a man like that, a positive man. He's a politician but his plans for cricket are a very good thing for us."
Purpose-built cricket academies funded by the Tareen family have started to pop up in the South Punjab countryside and players began signing up to take part in the LMS-style leagues in their droves – 1,800 across four districts all told.
It is a considerable success, but Tareen is nowhere near finished.
He and Malik want to expand the competition, creating a South Punjab championship with the winners taking on their counterparts from LMS competitions across the world in a bilateral series.
And that is where Multan Sultans come in. With the franchise up for tender after the former owners failed to pay their contracted annual $5.2million subscription fee to the Pakistan Cricket Board, Tareen recognised an opportunity to use the ever-increasing clout of the PSL to spread his South Punjab message wider and clearer.
"There was a chance that anyone could come and buy the team and change its name for any other city," he says. "The previous owners were from Karachi; nice guys but they didn't really understand the significance of having a team from South Punjab.
"I was able to get some friends and family members, businessmen with an interest in South Punjab, together with me and collectively we went and bought Multan Sultans."
Tareen's uncle Alamgir – the Pepsi franchise owner in South Punjab – has the majority shareholding in the Sultans, with Ali and his business partner Taimur Malik, a Dubai-based lawyer, the other principles in the consortium.
Malik and Tareen shared the same MBA course at Oxford University's Saïd Business School last year, where they worked together on a project which focused on the development of South Punjab using sport as a primary catalyst.
"We joked that if this Multan Sultans franchise was available it would be the perfect platform for us to do what we want to do," says Taimur, who hails from a village just south of Multan.
It has been something of a rush for the group to ensure they are ready for the new season – the purchase of the franchise was only completed in early January, presenting a six-week window for acquisition of personnel, sponsorship sales and logistical planning while the other five sides in the competition each enjoyed the best part of a year.
"The previous owners were from Karachi; nice guys but they didn't really understand the significance of having a team from South Punjab."
Quick decisions had to be made, including the confirmation of Johan Botha as head coach and Shoaib Malik as captain, and battles fought with other franchises for advertising revenue from seven separate sponsor logo options on playing and training kits.
Tareen briefly considered changing the second half of his team's name, too, but was persuaded not to by the people of the region. "We had to abide by their wishes," he says.
The whole issue of identity has been a major focus in the takeover. Khan did not want to place too much emphasis on the city of Multan – a bustling metropolis of 1.87 million people – instead preferring to spread possession of the franchise among the people of South Punjab as a whole.
Their social media accounts have heavily peddled the hashtag #JanoobKiPenchaan, loosely translated as 'Southern Pride', and there have been some misgivings about its perceived political interpretations.
South Punjab is not recognised as a province in its own right as yet, though the ruling Pakistan Tehrik-e-Insaf (PTI) committed to changing that within 100 days of taking power in a pre-election pledge last year, and having a PSL franchise appear to back the policy has been met with a mixed reaction.
But Tareen and his team are united in their drive to use the Sultans to benefit the entire area.
"We talk about South Punjab as a whole because there is a shared history, shared insights and language," he says.
"Now all the work that we were doing in South Punjab suddenly has more legitimacy, more publicity."
"Ali is very positive about young cricketers. We need a man like that, a positive man."
A PSL franchise, it turns out, is the platform Khan needed to get cricket's attention.
"When we were initially approaching foreign coaches to come and do sessions in Pakistan, they were very hesitant. They'd say 'why can't your players come to England, maybe we can do a session in Dubai?' I would speak to counties and they'd say 'maybe we could send out a development team but can you guys come here instead?'
"Now, when I approach counties or coaches in South Africa or Australia, they're more than happy to come, because they are associated with a PSL team."
Malik agrees.
"What we can do for those people can now be taken to another level, using this franchise, and I'm really excited about that," he says.
Ian Pont, the renowned fast bowling coach, is to head to Pakistan for four separate training camps over the course of the next 12 months, where the same group of 40 children will be invited on each occasion.
"We need it to be more than one-offs where everyone says 'oh, there's a white guy here, let's take pictures'," says Tareen.
Sessions have also been lined up with Lance Klusener and power-hitting expert Julian Wood. Discussions, Tareen reveals, have also been opened with Ellyse Perry, the Australian superstar. And that ties in neatly with another passion of the Multan co-owner.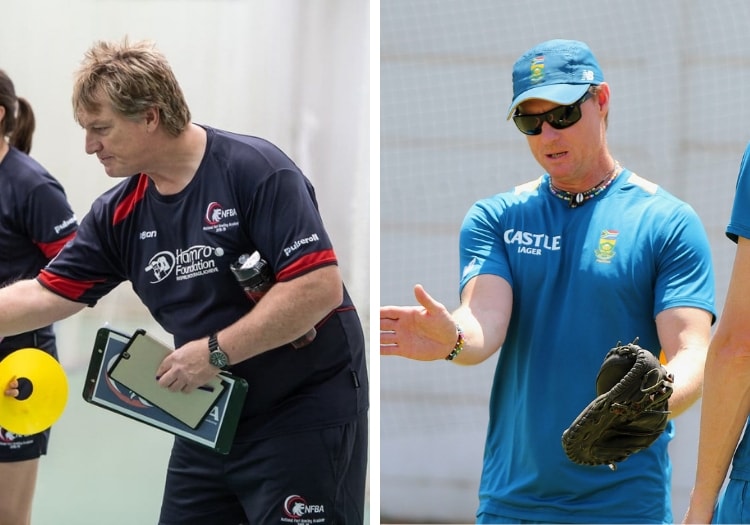 Ian Pont and Lance Klusener
"It's not that people don't want to educate their girls, it's that there aren't enough women teachers in schools so the boys end up getting all the benefits of sports facilities," he says.
"When we introduced sport to government schools in Pakistan – government schools in Pakistan don't currently have sport in schools as part of the curriculum – it's made a huge difference, especially to the confidence of the girls.
"Part of the community and the culture (of the region) is that girls aren't really encouraged to play sports properly, even though so many want to play. When you give them the facilities, the opportunity and a nice safe environment everyone started playing."
Tareen is acutely aware of gender inequality. In the Lodhran district from which he hails, and in which he unsuccessfully ran in a by-election last February, female literacy rates are below 30 per cent.
Women in South Punjab traditionally perform the 'blue collar' work – harvesting, ploughing, sowing seeds and so on - while the men take on the 'white collar' roles in sales and administration. Ultimately, that leads to a large drop-out rate in female attendance in schools.
"When we started school sports, the attendance rate went up," Tareen says - data from the Tareen Education Foundation suggests overall female enrolment has grown 20 per cent in schools run by the organisation.
"So many more kids are going to school more regularly because they know that when they go they have proper sports facilities.
"When you start having girls play and starting to excel in sports which have been seen as just men's sports, you see the respect for women go up – from the boys and the elders in the community. That leads to a good societal change."
"It's not that people don't want to educate their girls, it's that there aren't enough women teachers in schools."
For a PSL owner, Tareen is remarkably blasé about the PSL – at least this year.
"I'm very happy to own a PSL team but I expect I'll be more interested next year when I've had a year to work with the players, to develop them, to be with them in the nets," he says.
He is only spending six days in Dubai during the competition's three-week stay in the UAE, with his primary focus remaining on the projects back home, all of which he has committed to coordinating personally.
He missed the opening ceremony to host an exhibition match against British journalist Peter Oborne's travelling Wounded Tigers back in his home region and then flew back in for his Sultans' first outing, bringing a group of 13 South Punjabi children who have survived cancer with him to mark International Childhood Cancer Day.
It is that application and beyond-the-call-of-duty compassion which marks Tareen out as different to the type of owner who might sign off on charitable initiatives but leave the nitty gritty to their employees.
There is a third prong to his all-encompassing groundmap: the basic structure of Pakistan cricket.
Tareen wants regions to be empowered in a model similar to those in place in the English and Australian games, moving Pakistan away from an outmoded structure which for so long has been dominated by departments – Habib Bank, Sui Northern Gas Pipelines Limited, Water and Power Development Authority and the rest - rather than regions.
Changes do appear to be afoot, and The Cricketer understands that within the past two weeks a working party has been set up to look into the possible reforms that could be achieved within the Pakistani game.
This could feasibly result in the merging of departments and regions. That would be just the first step in Tareen's grand plan. Next, each region would be compelled by the PCB to run 2nd XIs, women's setups and age-group sides from under-14s up. Then, according to Tareen, they would "have to build more grounds, get more coaches and put on more training sessions".
Effectively, the strategy acts as a defibrillator for Pakistan's Quaid-e-Azam Trophy. And, theoretically, the new approach would allow more money and therefore more opportunity to trickle down into the country's outposts, helping the projects which Tareen has already set up and ultimately facilitating societal change.
"What we can do for those people can now be taken to another level, using this franchise, and I'm really excited about that."
In a former life, the PCB might have provided a roadblock to change but, under new leadership in the shape of Ehsan Mani and former Leicestershire chief executive Wasim Khan, Tareen expects new order.
"They've been very supportive," he says. "They know if I can work with the region of South Punjab in any shape or form, I will do it.
"The entire focus (of Pakistan cricket at the moment) is on the men's national team. That is it. That is where all the coaches want to coach, that is where all the money is spent, that is where all the attention is, that's what is televised. There is very little focus and respect for domestic cricket and even less for domestic cricket.
"I'm hoping that, over the next few years, the reform brings focus and funding back to domestic cricket in Pakistan, including women's cricket – which should not be thought of as a third component.
Please ensure all fields are completed before submitting your comment!