Why I love cricket: Barry Hearn
Best known for his work in snooker, darts, boxing and chairing Leyton Orient… but his greatest love is cricket...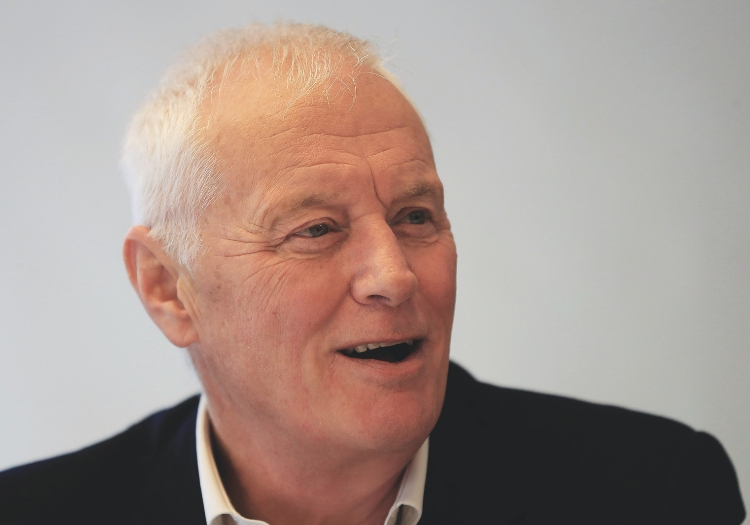 My mum was a house-cleaner and she used to work for a man that owned a lot of local newspapers. She came home one day with a local paper and there was an advert in there for cricket coaching at Buckhurst Hill CC in Essex. I was about 12. I'd never played cricket. There was a coach called Bob Greensmith – I can remember his name because his brother, Bill, was a decent bowler for Essex. They were a very good side. I could walk from my council estate to the ground across the fields. It was only two or three miles.
They charged you sixpence a session and they coached local kids. Looking back on it, it's exactly what people should be doing now and making more of an effort. We do make some effort, but nowhere near enough.
After being introduced to the game, I would go down to a lump of grass with my mate Roy. We would take a scorebook and we would play England v Australia. We would score every run. There was nobody else. If it went past you and hit the Nissen hut at the end, where the wicketkeeper was, if you snicked it, you were caught.
You had to impersonate every player; I bowled as Fred Trueman and Brian Statham. If I wanted to bowl my spinners, I was Tony Lock or Fred Titmus. You batted the same way – you batted left-handed or right-handed depending on the player that you were impersonating. This would last all day. We would probably play 50 or 60 overs each and it was all in the book. It was a bizarre waste of time, really, but I loved it.
Later, I joined South Loughton and went on to captain the 1st XI. Cricket became my life. If you fast-forward to when I'm about 18, I was on the back page of the Daily Mail in a piece saying I was set to break the school cricket record. I took 65 wickets in 10 matches. The record was 61. The pitches were so bad that I used to frighten people to death. By today's standard, I wasn't fast. But by that standard, I was fearsome.
My whole world revolved around cricket. Monday would be selection, Wednesday would be groundwork. I used to nip off on a Thursday and play for a team called Liverpool Victoria at Alexandra Palace. I played at least three times a week and, if I could get any more games, I played more. The ultimate in those days was 100 wickets and 500 runs; I had one year where I got 103 wickets and 690 runs. It was a miracle.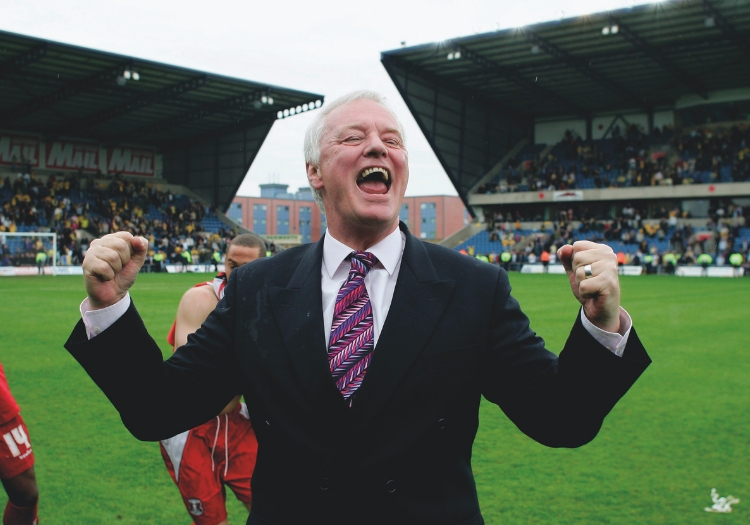 Hearn in his days as chairman of Leyton Orient
I played a lot for the Lord's Taverners – great days. You played with quality players and you realised you ain't that good. The first time I played for them, I was so excited. Me and Steve Davis turned up and – even though I'm a bowler – I've ended up keeping wicket because the regular keeper cried off sick. And guess who's opening the bowling. Fred Rumsey and Jon Snow.
Mick McManus, the wrestler, was my first slip. Brian Close is my second slip. Davis is in the gully. First ball comes down from Rumsey and it must have moved about a yard in the air – it just hit my gloves. Then Snow comes up and he's only bowling off six yards. But then the first ball has flown over my shoulder about a million miles an hour.
And then someone snicked one and it's gone straight to McManus at first slip – this tough guy. It hit his finger and went for four. He started crying. I watched Mick on the TV every Saturday. He would be slinging people out of the ring; he was a tough guy. And he went: "I know but that f***ing hurt." My fingers were in bits at the end of the game but I just loved it. I played for them for years. Against people they would invite – Graeme Pollock, Richard Hadlee. Facing Hadlee – you can't buy things like that if you're in love with the game. And I was.
Twenty years ago, we moved to East Hanningfield and my wife is looking for a new house. As we drove up to this house, we've gone past a cricket ground. I've asked whose it is and the guy has just said: "Well, that's on your estate." I pulled into the drive and said to my wife: "We're buying this place." She went: "We haven't been inside yet." I just said: "I don't give a f***.' I've always wanted a cricket ground in my back garden. That became East Hanningfield CC, where I'm the president.
I play now six games a year. I look forward to it. Even this season in my 71st year, I'm now batting No.7 for the East Hanningfield 2nd XI. This is not a great standard, but it doesn't matter. Two donkeys make a great race. In one game last season, we were 35 for 5. It's a disaster. I batted about 35 overs for 27 runs – it was not pay-per-view. I was quite happy for the kids to get the runs and I'd hold an end up. I was a good team player – I got out in the last couple of overs, throwing the bat about. We made 150 from 35 for 5.
They were 122 for 2 and we got them all out for 147 and won by three runs. To anyone who plays the game at any level, at that moment our dressing room was buzzing. My wife and I always eat at home on a Saturday night and our evening starts at 7pm on the button. This is the Saturday night regime. But because this was so exciting, I don't get in until 7.30pm. My wife goes: "What time do you call this? You know our Saturday starts at 7pm." I've gone: "I've just had one of the greatest days of my life and worse for you, you're going to hear about it for the entire evening."
This article was published in the March edition of The Cricketer - the home of the best cricket analysis and commentary, covering the international, county, women's and amateur game
Save 30% when you subscribe to The Cricketer's print & digital bundle. £35 for 12 issues
Please ensure all fields are completed before submitting your comment!